Let's face it. I bet 99 percent of all vacation rental companies of any size out there have at least a few properties that they turn a blind eye to when it comes to how the home is decorated. We all know which ones they are—the home with the old oily couch, too many bears and moose on the walls, furniture, and curtains, or outdated 80's pastel fish on the thin, worn out bedding. But, you're stuck. The home performs "good enough" and guests don't leave horrific reviews, they just don't leave glowing ones. You don't get a lot of return guests to that home, but you're still filling it, albeit at lower rates than your HGTV home. And, you're afraid to broach the subject with your homeowners because what if they walk and sign on with one of the new virtual managers who will take anything?
We feel your pain. That's why Tim and I did a two-part podcast on this very dilemma. You can listen to us debate this in two thirty-minute segments on our "Sea to Ski with Sarah and T" weekly podcast for the vacation rental manager. I have also summed up our points here, so you will hopefully be inspired to make that phone call and set your standards higher. Here's why and how you can make it happen.
The Why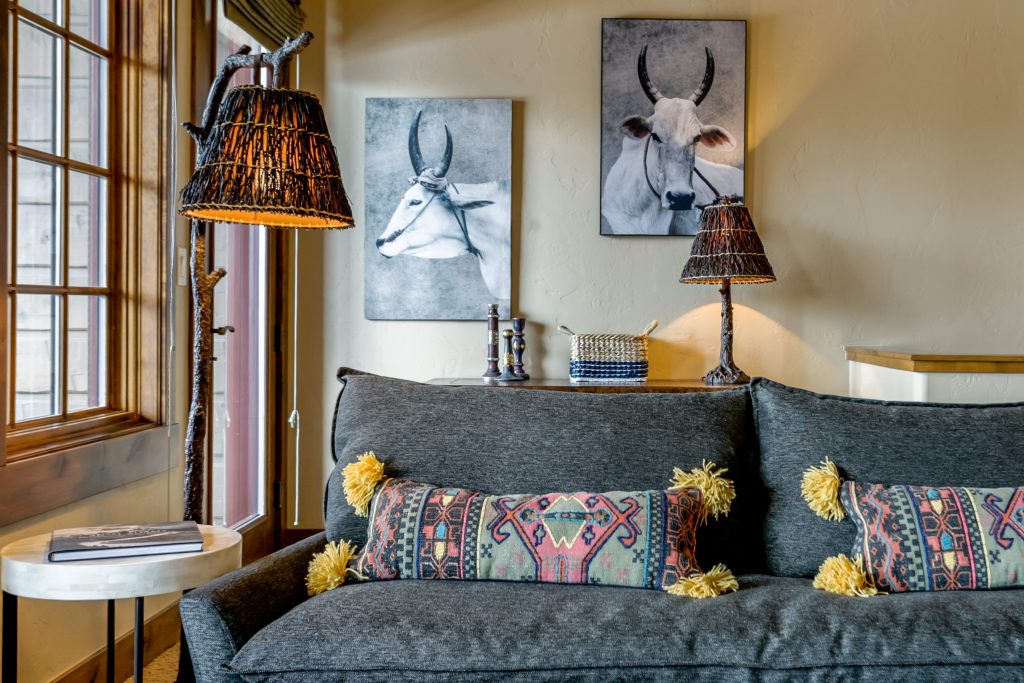 You want more bookings and revenue. Property photos have become your ticket to get there, and HGTV has changed everything. For those reasons, décor matters. And not just whatever décor your owners fancy. A certain "look" is booking better than others. Guests have come to expect that their vacation home will be as nice—or nicer—than their homes. They come from larger cities where every restaurant worth visiting is hip, cool, and very 2018, not 1998. And they choose where they will stay from thousands of vacation rentals based entirely on the photos. If your 1999 pastel fish house is listed next to the cool West Elm one, you know who is going to get the booking. Or, you'll have to lower rates significantly to get the booking but will still have the same costs to clean, host guests, and maintain the home.
The Dilemma
How do you explain that to owners and convince them to spend money to make money? How do you protect your brand by enforcing a look without turning away lucrative properties? And, when you do convince them to go for that Joanna Gaines redo, how do you manage making it happen?
Four Steps to Achieving Hygge over Ho-Hum.
1: First, convince yourself and your team.
This is easier for some than others. Not to stereotype, but a thirty-year-old woman usually gets it right away, but she's not the typical VR company owner or homeowner. The sixty-year-old man is closer to our demographic, and usually the toughest sell. He thinks it's just a fad and it doesn't matter to him, so it doesn't matter to guests. In that case, show him the numbers and do actual studies to show the revenue difference. At our company, we have two properties that are identical— same layout, same complex—all but the décor. Over the past twelve months, the one that is decorated in an updated, clean, and fun way has been garnering over 35 percent more in revenue.
I also recommend that the unconvinced person look at the magazines in stores and tune in to the ever-popular HGTV channel. There has been a "design awakening" in the past five years, and it is shifting at the speed of iPhone technology, so we all need to keep up.
Still not convinced? Here's the fact that can't be disputed (just ask a guest): Guests want to feel they are in a comfortable, new, clean, and FUN place. New and updated décor tells the guest that this place is more luxurious than the one decorated in 1999, and that equals "special," which is what travelers want now.
And, perhaps the most important point to convince that design curmudgeon: Your company's brand needs to be as consistent as possible. This is tough to do in our industry. If guests stay at a circa-1999 property once, they rightly assume all of your homes are the same. They're not coming back. How about them apples?
2: Now that YOU are convinced, it's time to convince your homeowners.
For existing owners, you first need to internally meet with your team and identify the biggest offenders. Tackle them first. Be willing to lose the property. It is a lot easier to approach the issue when you have that mind-set. Go back to Step 1 if you are struggling with this reality. Remember, having a tired, poorly decorated property hurts your brand, which hurts your return guest rate and your long-term profitability as a company.
I think the best first step is to include a direct article in your owner newsletter or even a mass email on this topic to all owners, so when you call offenders, it doesn't feel like you're targeting them. Then take a deep breath (5, 4, 3, 2, 1) and make the phone call. This cannot be done with a direct email to the owner. This subject can be sensitive, so do not start with an impersonal medium such as email that could be misinterpreted. Plus, you then have to hope they read it and respond. Make the call.
What to say? Keep it simple and don't apologize. Here are three ideas of how to approach the conversation:
Technology has changed everything. Photos are all that matter and online bookings have skyrocketed to 60 percent of our bookings. The Instagram moment is what we are trained to look for, the brag factor. True for dating, true for restaurants, and especially for vacation rentals.
It's a competitive market. If you want to get the highest rate possible, or even get the actual booking, you have to stand out from the crowd. In our market alone, there are more than 1,600 VRBOs, not to mention those not on VRBO. In Steamboat, it's over 2,000. Your worn-out, bear-patterned chair ain't gonna cut it.
Give examples. This is where revenue studies help (see Part 1 above). Share with them how much more you think they would make if they upgraded. Many owners will be persuaded by the ROI.
A few reminders when you are taking that deep breath before calling the owner. Most owners want to "keep up with the Joneses" even if they say they don't. I recommend not talking cost at first, otherwise you're stuck. Let the twenty-four-hour phenomenon kick in. I have seen this time and again when I broach the topic with owners. Owners can be defensive and resistant at first, but by the next day, they are at the local furniture store buying more furniture than they have in years! Give owners time to accept and dwell on what you've suggested to them. Also, explain to owners that you don't mass order. Our goal is not to have every place look the same, unlike what some more condo-tel operators have gone for. We want each place to look unique and fit the space. Finally, it's important to remember that many owners have not even been to their own properties in years. They bought the unit as an investment years ago and kind of forgot about it. It's your responsibility to bring up the fact that they have to continually invest in it. If you don't remind them, they'll keep chugging along thinking everything is hunky-dory.
If you are signing a new owner, it is vital to clearly explain the "Upgrade Every Year Philosophy" before they sign on the dotted line. Make sure every owner—even if their place is decked to the nines—clearly understands that they will have to upgrade and invest in their home every year. Share with them that the style that's there now will not be the selling style in ten years, much less the wear and tear that will inevitably happen. I would recommend to them that mattresses be replaced every five to seven years and sleeping pillows every three years.
We also feel strongly that quality vacation rental companies should not take on properties that aren't decorated to their standards. Ever. Here's why: in two years, when it's not booking well, the conversation blaming the décor becomes a much harder conversation to have. Create a Décor Requirement document that you can share with the new owner so it doesn't seem like a personal attack. Be sure to include before-and-after photos in that handout so owners can understand what you are looking for, and what you're hoping to avoid. Nine times out of ten, owners will respect you more for speaking the truth rather than being the vacation rental manager who is desperate and just says, "Oh yes, this is ready to go!" In fact, by your being picky, the homeowner often will want to work with you over the non-picky company.
3: What should you be recommending? What décor sells?
What has the biggest bang for the buck, and which style should you choose?
The simple rule is that if the upgrade will significantly affect photos of the property in a positive way, give it a thumbs-up. If it will significantly improve the guest reviews, then it also gets a thumbs-up. If it does both, it's a double thumbs-up.
The upgrades that have the best ROI are usually new bedding, art, and new living room furniture with fresh, updated throw pillows that are not from Walmart. For art, try to find items that have visual impact (usually with color).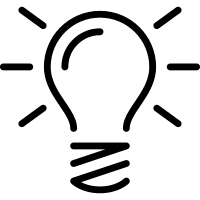 Here's an idea: At both of our locations, Winter Park and Steamboat, we purchased $2K worth of art (the wrapped canvas kind, no frames) and decorated our Winter Park and Steamboat offices with it. All for sale to owners. Average price is $125. We have already sold a lot of it and had to make another bulk purchase.
For furniture, it's important to choose durable, yet comfortable fabrics that are treated with stain protection. I agree with others in the industry who have suggested you avoid Ikea or other cheap alternatives. Their items look cheap, won't last long, and you'll soon be picking up the phone to ask the owner to redecorate when the trends change. Simple, clean lines are what will look good in photographs.
Another tip to give owners is to invest in game tables. A foosball table, or at least a card/poker table, makes for a great photo and tells a potential guest that fun will be had here. It is also important to offer plenty of seating and bedding options. The largest dining table possible is a must, along with plenty of seating in the living room. Remind owners that this isn't just a family of four living in a four-bedroom home —it's often eight to ten adults!
Other big-bang-for-the-buck items are EZ Beds (from Frontgate) for additional beds that are not uncomfortable pullout sofas, and of course, anything technology related—larger flat screen TVs, charging stations, multi-plugs, and an easy way to play music in the common areas. Remind owners that these folks are on vacation and want to have a good time together.
And by all means, get rid of the big fake plants and the knickknacks that make the home look cluttered. Replace with fake succulents if you must, and a cute gold orb from West Elm.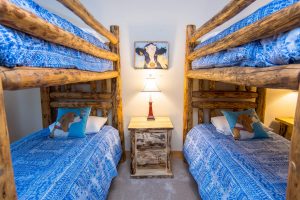 As far as what trends are selling best, I have seen anything that embraces "hygge" (hue-gah) to be a winner. That'sthe Danish word for expressing the feeling of cozy intimacy and simple pleasures (think large-scale knitted blankets) because Americans are looking for a simple, quiet, disconnected break, especially on vacation. It's all the rage.
Rattan is so popular again that my decorator jokes that it will soon be an endangered species. Metallic is the new neutral and yes, wallpaper is cool, but not the kind you had in 1967. A gallery wall is a fun way to hang photos versus the one picture on one wall. Keep walls white or neutral and drop the beige and browns. Those colors do not photograph well and look drab. My knowledge ends there. Educate yourself or hire a decorator. Walk through a West Elm or Restoration Hardware store, or watch a few HGTV shows to get your hipster-self inspired.
4: Ok, the owner is ready to upgrade. Now what?
The Process
For those owners who live far away, lead busy lives, or—maybe most important— those for whom "décor" isn't their thing, the task of updating is daunting. They can't even imagine how to proceed. Unless you have found more hours in the day than I have, I strongly recommend that vacation rental companies not put themselves in the position of doing the upgrading themselves. Find a decorator with style and VR know-how you can trust and who won't break the bank. We work with Dori Weiss, a decorator from Steamboat, and she knows smart buys for a vacation rental property—plus we love her style. She deals with having the tough conversations with owners about why the brown antique couch from their aging mother's home is not the best choice, and she handles the details of shipping, delays, and billing. I highly recommend finding someone like Dori!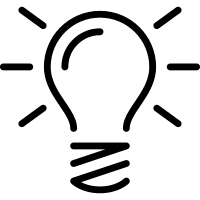 Idea: Offer up moving and assembly labor for free if it's worth it. In some cases, you can consider going in on the cost if the owner commits to an acceptable level of contract years. Or you can go with a partnership deal such as the owner buys the table/chairs, beds, and side tables, and the vacation rental company foots the bill for the new bedding.
Three Steps in the Process:
Set Clear Expectations: Agree in advance how it will all work. The best arrangement is an owner who just says, "Here's $10K, buy the biggest bang for the buck and you pick everything." It's rare. So, you have to clearly set up the rules of the game up front:

Who handles ordering/approving? A decorator/owner/you?
What is the budget?
Who is paying/reimbursing?
Have the decorator do the work, not your company.

Delivery/Setup/Removal: How will deliveries work? Who will pay to let the delivery service in? Is there furniture setup and unpacking involved? Who is responsible for removing the old furniture? What is the plan when furniture shows up while the property is booked? (Hint: You need a storage facility that can hold large bulky furniture, and you'd better not damage it when moving it in and out.)
Photography: The fun part—taking pictures! Be sure to stage the home so it shines, but don't add too many elements that don't belong at the home. Get those photos out there as soon as you can, and start watching the revenue skyrocket.
About Sarah Bradford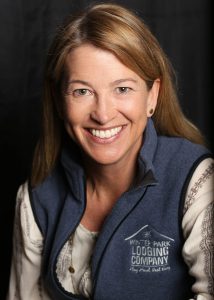 Sarah Bradford owns Winter Park Lodging Company and Steamboat Lodging Company with her husband, Chris. Both companies focus on higher-end luxury vacation rentals, and they are currently updating several to bring them out of 1999.

Sarah also is the cohost of the popular professional vacation rental podcast, "Sea to Ski with Sarah and T," along with Tim Cafferty, owner of Outer Banks Blue and Sandbridge Blue.

<!-comments-button-->