The Growth of Urban Short-Term Rentals
Over the last few years we have seen a significant rise in the number of property management businesses operating in urban global business and tourism hubs and coming into existence solely because of Airbnb. In cities like London, Paris, and Hong Kong, entrepreneurial businesses, often run by young millennials, saw an opportunity to take the pain out of hosting by individuals and began offering combined professional hosting and management.
Airbnb hosts started many of these businesses themselves and quickly saw that other hosts were struggling to make sense of earning income through the platform, understand how to professionalize and scale a business, and meet both guest and owner needs.
Urban hot spots such as Paris and London have been thriving over the last few years. France alone has 400,000 Airbnb listings. Offering a professional service to manage and maintain bookings with such a large number of properties clearly offers opportunities. Airbnb's recent announcement of a cap on listings in central Paris to 120 nights has meant that competition for maximizing revenue from each property has increased.
Many urban short-term rental businesses have evolved to both help professionalize and secure the relationship between guest and host within the Airbnb space.
But what has been the secret to success for these up-and-coming urban entrepreneurs? What can the wider vacation rental industry learn from this growth? And, just as importantly, what might be missing from these urban property management businesses that the established and more mature vacation rental property management businesses have? In this article I hope to answer these important questions and show what each can learn from the other.
Being Totally Tech-Enabled
First, it is clear that it is because of the advent and rise of Airbnb that these urban short-term rental businesses have been made possible. Without Airbnb, the rapid expansion we are witnessing just would not have happened. But clearly there has been both a need and an opportunity for providing more variety of relevant accommodations in the world's urban hot spots.
However, one of the real driving forces and key secrets to the success of urban vacation rentals has been the natural predisposition toward, and the rapid take-up of, technology as a (the) key tool for scale, operations, and growth.
Successful urban short-term rental businesses are truly tech-enabled, 24/7, 365-day-a-year property managers. Technology drives each business and enables everything—owner relations, inventory management, guest communications, reporting, review collection, staff management, and marketing—to work effectively, efficiently, and profitably.
Many of these urban property managers are our clients and use our software to manage their businesses. We know and understand the challenges faced in the urban markets, and our solution has also grown and developed to meet their needs.
Without proven technology at the heart of urban property managers' businesses, the scale and growth we have seen would not be possible. The urban market can be tough. Lengths of overnight stays can be short, cleaning turnarounds are tight, properties are often geographically spread out with plenty of traffic in between, and expectations from sophisticated travellers can be high. Value-adding technology is the core of the solution to meet these challenges.
Many of the more traditional vacation rental property managers in nonurban locations are using technology to improve their management and communication functions, but how many can truly say that they are fully tech-enabled and that robust technology is at the heart of their business and drives their operations? A few certainly can but not all yet.
Bringing Innovation to the Marketplace
Another key aspect to the success of fledgling urban property managers has been their ability to be agile and transform their businesses to meet the changing opportunities of a market that is itself going through rapid change and disruption. Maybe it is because many of these businesses are still so young and not yet entrenched in their ways. Or maybe it is an innovative mind-set. Either way, this ability to adapt and bring agility to the market is something urban property managers have embraced.
In fact, we started out life as a hosting management business in San Francisco until we quickly saw that there was a need for a fully integrated, cloud-based, forward-thinking, all-in-one software solution to make property managers' working lives both more manageable and more profitable. We used our strengths and findings to adapt to market conditions and successfully pivot.
Industry Experience and Longevity Matter
I've talked at length about the strengths of the new breed of urban property managers, but what can these businesses learn from their more mature, experienced, and established traditional counterparts—the businesses that have been in operation for sometimes decades?
First, what more traditional property managers have over their "younger" urban cousins is in fact age and experience. A property manager that has been around for many years, and even through a couple of generations, has seen so much! Trends and phases have come and gone, and these established businesses have weathered the relative storms of economic downtowns, changes in legislation, and consolidation in the industry. Many have come out if not stronger then certainly still standing.
Time and experience also bring with them both an established and trustworthy reputation and a solid customer base. A business providing guests with, let's say, a vacation home in South Carolina may have been doing so every year for many years. Repeat guests and a solid database of customers are gold for any business. This kind of established baseline only comes with time.
Longer-standing vacation rental businesses also know (or at least should) that it is never wise to put all your eggs in one marketing basket. Relying on one marketing channel might work in the short term, but it is rarely sustainable for the long haul.
Understanding Hospitality
All of the property managers that have grown from the Airbnb sub-economy are by their nature new. They are also often new to hospitality and the tourism industry. Truly looking after guests—from inquiry to post stay—is something that requires certain skill and needs to be imbedded in a company culture. Most vacation rental companies that have been around the block a bit have come to learn a thing or two about the importance of both the guest experience and old-fashioned hospitality.
The success of a property management and guest-facing business is dependent on both longevity and sustainability. The vacation rental industry has valuable experience to offer tech-enabled urbanites. Technology and automation need to be balanced with a human touch and top-notch service. Making sure that needs are met and exceeded consistently, and knowing how to manage a more challenging guest, are matters that many vacation rental property managers are skilled at.
There is clearly much knowledge to share between urban short-term rentals and the more traditional vacation rental businesses that would benefit both markets. It was great to see so many of the newer urban-based businesses attending the VRMA National this year and witnessing perhaps the beginnings of a merging of knowledge and sharing best practice experience.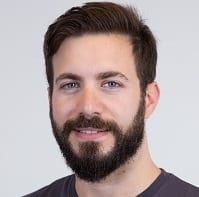 Amiad Soto is the cofounder and CEO of Guesty, a cloud-based SaaS platform established in 2013 and designed to simplify property management businesses. With Guesty's all-in-one solution, managers can operate listings from multiple accounts including Airbnb, Booking.com, and other vacation rental booking channels.

<!-comments-button-->