Remember when providing linens or cleaning the property post-stay entailed additional charges to the customer? And renting linens didn't mean the beds would be made when you got there? In many markets, this was common even within the last ten years.
This is an industry in the midst of rapid evolution. Much like the way marketing shifted away from brochures, which were once the property manager's most important marketing tool, to more comprehensive and detailed marketing programs, the operational role of a property manager, for both the guest and owner, has expanded dramatically in the last decade.
In this article, we take a brief glimpse into the expansion of property management operations and service over the last decade and discuss why the trend to "do more" is here to stay.
A Cottage Industry
Vacation rentals were a cottage industry, pun intended. Booking wasn't online; a friend would recommend a house or a number to call and inquire which homes and times were available for the coming vacation season. It was common to scout properties for the next year, simply writing down the address and even stopping in to have a look inside. Often when looking at a new vacation spot, customers would have to pick a home only having seen an exterior picture of the property and would either be delightfully surprised or a little depressed by the interior.
As for pre-arrival interactions, that typically meant guests packed up their own linens and towels from home, went shopping to purchase groceries for the week, and then met the manager to pick up the keys. During the stay, all the small quirks of the home were considered as part of the charm. Often the cleaning was left to the guest, and if the property was not left in the same condition as when they arrived, an extra charge might be incurred. According to Tim Cafferty, president of Outer Banks Blue and Sandbridge Blue Realty Services, "When thinking of vacation rentals in the past, there was almost a feeling of waxing eloquent when thinking of how homey and simple accommodations were. People actually never complained about crate furniture, or if something broke, they would do without it or fix it themselves many times."
Adapt or Fail
If you are one of the many new managers who have started in the past few years or became aware of the business through the rise of Airbnb, the above scenario may sound completely foreign. You may even believe that the "sharing economy" is something new.
Many new managers became aware of the business only through the rise of Airbnb and the "sharing economy." However, the vacation rental business is not newly invented, and the vast majority of rental management operators have existed for decades, growing their businesses, changing with the times, and adapting to market conditions.
And yet, despite many changes to the vacation rental market, this time the change feels a bit more extreme. As consumer awareness has grown, vacation rental inventory can be found side by side with hotel inventory on TripAdvisor, Expedia, and Booking.com. At the same time, Airbnb is opening their own hotel in Florida—further blurring the boundaries between vacation rental supply and hotel supply.
With greater consumer exposure and convergence with hotel inventory comes a brand-new wave of rental guests of the instant-satisfaction variety. These consumers come preloaded with a set of high expectations, which force managers to expand their services.
Welcoming a traveler into a property that is not guest-ready not only opens the door to a subpar guest experience (often resulting in refunds or a negative review) but offers unnecessary distraction and headaches for your team as they work to turn the guest experience around while they are still in house. The old adage "we have always done it this way" no longer applies.
Embracing Efficiency 
To improve operational efficiency, property managers needed to solve a common but serious issue: a lack of efficiency and accountability in the field. On a busy turnover day, back-of-the-house teams have a six-hour window to complete the cleaning and inspection of a property while also reporting and repairing any issues found in the property. A significant void in communication exists, which often results in an inability to correct the issue prior to a guest's arrival. The solution to this common issue rests on the adoption of technology. Having insight into what and where your team is throughout the day affords a manager the opportunity to make quick scheduling adjustments and reprioritize tasks and shift responsibilities. The addition of real-time scheduling and communication software creates a massive change in management, improving both the efficiency and accountability of your team.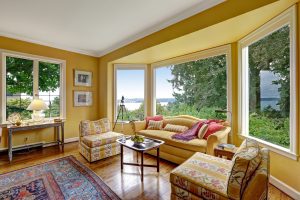 Although technology has always been prevalent in the vacation rental industry and companies have been able to vastly improve their businesses as a result, the options for operations lagged behind the adoption of technology, which focuses on marketing, distribution, and accounting solutions. The evolution of vacation rentals and increased guest expectations has required managers to come together to address the ever-changing needs of the industry and has resulted in the creation of purpose-built software and technology that improves efficiency. New policies and practices required adjusting expectations for both guests and owners while helping owners understand the need to update their rental properties to meet the demand of instant-satisfaction guests.
Commenting on this topic, we invited Michelle Williams, director of Marketing at Atlantic Vacation Homes, to offer her insight. "From a guest perspective, managing a change in services or process is relatively straightforward, especially if we are delivering something that they have been asking for. On our end, we look at cost-benefit and what are the implications of not providing XYZ amenity or service. As guest needs and wants have changed over the decades, so have those of the homeowners and their properties. Homes now have more amenities, and more gadgets and electronics to keep up. And homeowners also want more options for communication, whether it be by text, owner portals, email, etc."
"When it comes to homeowners, one of our big responsibilities is communicating with them when changes are being made and educating them on why we think they are necessary. Years ago, it was requiring a TV, then changing to flat screens, requiring wireless Internet, etc. How is it that something 'small,' like the type or size of the TV, can affect the bottom line? Another example was instituting shorter stays (less than a week). Some owners who have been with us for decades were resistant at first to the idea of moving away from a strict Sat–Sat rental schedule. It's on us to communicate the benefits of a change like that as well as the impacts and how Atlantic Vacation Homes is going to successfully manage the new process and keep owners in the loop."
The Complexity Continuum
There is an ever-increasing need to evolve, to stay on top of rising technology offerings to compete in the vacation industry, and to meet the demand of the ever-increasing instant-satisfaction guest. Property managers must be outfitted with a wide range of skills and initiatives: hospitality provider, social marketer, asset manager, trust accountant, maintenance department, and more. Whereas property managers are responsible for preparing individual homes and delivering a guest experience that competes with hotels, they must also know how to expertly manage homeowner relationships.
The importance of relationship building with our owners, guests, and staff is more important now than ever. There are simply too many options available today for our customers. As keyless entry continues to become the norm, the back-of-the-house staff is front of the house and is often the only company representative that interacts with a guest. Every single member of a vacation rental company should be trained in customer service. As an industry, we have a responsibility to continuously adapt, to improve, and to adopt creative technology to be a formidable competitor to OTAs, Airbnb, and hotels.
According to Tim Cafferty, "Today, I find the vacation rental industry's pursuit of competition with the hotel industry has brought us hotel industry expectations. It is simply no longer acceptable not to have the house in top condition with trendy décor and maintenance services on call virtually at all times. Treating customers like you did a decade ago in this business will put you out of business today."
To continue to be successful, property managers need to focus their marketing efforts toward the guest experience and adopt new, focused technology to improve the pace of operations. One thing we can be sure of is that the tasks of cleaning, inspecting, and maintaining a property will always require hands-on attention. It is our job as professionals to ensure that attention is focused on doing the daily job duties as well as delivering exceptional customer service. And we simply cannot afford to outfit our operational staff with anything less than the best technology.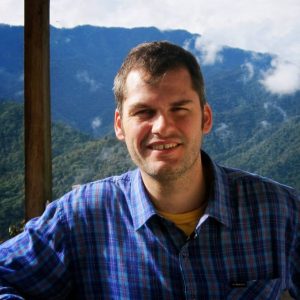 Jeremiah Gall is the founder and CEO of Breezeway and former founder of FlipKey. Together with the team that grew vacation rentals into a world-class product at TripAdvisor, Gall is currently building technology tools that will define the future of how property managers interact with the property. Backed by leading investors in the real estate space, Breezeway makes it simple to manage property care and maintenance operations. Their mobile solutions are designed to help property managers and owners coordinate cleaning and maintenance tasks, improving quality and ensuring the job gets done right the first time.

<!-comments-button-->