After hitting an industry event such as VRM Intel Live or taking a VRMA webinar, it's easy for marketing professionals to leave crackling with energy about all the possibilities for their 2018 marketing plans. Who wouldn't?! But then you sit down at your desk, look at your calendar and your budget, and the electricity begins to dwindle. How on earth can you do social media marketing well and send the right number of emails and optimize your website and manage your SEO and SEM and analyze your data and so on? It's exhausting, and if you've got a small marketing department as most of us do–kudos to those of you one-person marketing teams!–it seems nearly impossible to do everything you need to do and do it well.
Instead of designing your marketing plan around all the things you "should" do, or worse, focusing too much on every new OTA change that drives a wedge further between distribution and marketing functions, tailor your marketing plan to you, your team, your company, and your market. By making your tactics meet you where you are strongest, you'll find a balance that allows you to be more effective and more efficient. The following ten strategies are certainly not the only ones at your disposal, but they are tried and true in this industry and many others; they include some personal favorites that have produced demonstrated results time and again.
1.Track (and take a dive deep into) your data.
Data go much deeper than the surface KPIs of reservations, social media engagement, and email opens. Before redesigning your marketing plan, make sure you have the data infrastructure in place to look closely at every step of a guest's booking journey, including the following:
How guests interact with your website
Calls to your office(s)
What prompts your guests to book reservations (Assign every campaign, ad, email, and other touchpoints unique URLs for tracking in Google Analytics, as well as promo codes or other identifiers for your reservations team to designate in your PMS.)
Once you have all of these metric systems in place, check in with them regularly, and make this process easier by having certain reports automatically generated and sent to you on a daily, weekly, and monthly basis.
Also take some time separately to dive deeper into your data that doesn't necessarily change on a daily basis but can offer big insights for your campaigns. For example, this month, take a close look at your 2017 guest demographics, feeder markets, booking patterns by property size and amenities, reservation sources, and other trends, and compare this info to 2016 and 2015. This exercise not only creates a larger picture of the guest environment in which your company operates, it identifies areas where you can segment guest groups, homes, or geographical areas for targeted campaigns.
2. Analyze your ROI, both of your budget and your time.
When we talk ROI, we often leave out the time investment various activities require, but in many cases the time factor is just as important—especially when we don't have enough of it. (Does anyone?!) For example, posting daily lunch-break social media videos may not cost anything in dollars, but maybe it takes your marketing specialist ten hours every week, which may or may not be worth the time investment, depending on your needs and goals. As you examine the ROI of all your activities, also consider the aptitudes you and your team have available. Rather than simply eliminating or scaling back activities, think too about shifting responsibilities between teammates when different talents lend themselves to better project efficiency.
"We are always looking for efficiencies as far as allocation of our time budget," said Stacy Carlson, a twenty-year VR veteran and marketing director at Taylor-Made Deep Creek Vacations and Sales. As an example, "Quality visual content is in increasingly greater demand, so we recently brought on someone to focus on producing videos who can also fill in as a photographer. Just like our monetary budget, we hone in on what is driving reservations—vivid imagery of our area, appealing photos of our homes, well-timed email campaigns with relevant content."
3. Weed out the activities that don't speak to your market.
Just because certain channels work for other markets doesn't mean they will work for yours, and it's important to identify these so you don't eat up resources. For example, if your target market is women from fifty-five to sixty years of age who are booking a home for a family vacation, it may not make sense to pour a lot of resources into the newest social platform popular with Gen Z. A word of caution, however: just because something isn't working for you now doesn't mean it won't in the future, so use your insights from strategy one to reevaluate this issue over time.
4. Lean on what generates the most reservations and your own specialties.
Now that you know what's working for you and what isn't, you can allocate your talent resources accordingly. Don't get locked into job titles, forcing square pegs into round holes, and "the way things have always been done" (the enemy of progress—and my sanity). Instead, focus your team's time on your individual strengths to yield the best and quickest results, and make sure that you reevaluate responsibilities periodically.
Stacy Carlson echoes this advice. "In-house, we focus on the areas where we have expertise," she said. "For example, I have a certification in email marketing, so we brought that in-house shortly after I joined the team, and we have two professional videographers/photographers on staff to produce high-quality imagery to use everywhere from our website to social media."
5. Outsource to teams who specialize in the things you don't.
For those remaining activities that you need but don't have the talent or time for, outsource them to an expert. There are, of course, many familiar faces and great industry vendors featured throughout VRM Intel, but don't overlook other sources of help who may be a better fit for your market and budget, such as freelancers and small agencies. Need more content for your blog? Consider partnering with your Convention and Visitors Bureau (or other destination marketing organization) to host a group of travel writers to provide content to your site and publications your guests read in exchange for a visit to one of your properties, or hire a local writer. Want to leverage drone photography but don't have a drone pilot on staff? Hire a local specialist for a one-time project to create a library of beautiful images and videos you can use in all of your marketing materials.
Caleb Hofheins, marketing director and the only full-time marketing staff member at GreyBeard Realty in Asheville, NC, demonstrates this approach. "I think it's really a matter of knowing what your marketing team is proficient in," he said, "and then bringing in a third-party team to support the overall marketing effort as well as pinpointing specific areas of opportunity where the company would be best benefited by having a specialist focus on it."
6. Automate everything you can.
Automation is a busy marketer's best friend, and there's more you can automate than you might think. You can–and should!–set up automated marketing campaigns such as emails based on lead or reservation triggers, drip campaigns to distribute blog posts, and social media posts with tools such as Edgar that will recycle your evergreen posts when your queue runs low. Going even deeper, you can automate your routine internal tasks (like your data reports from strategy 1!) with tools such as Zapier or Microsoft Office 365 Flows.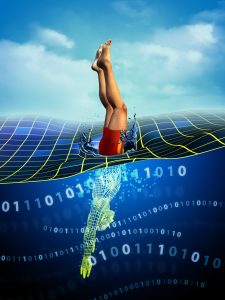 These tools provide nearly endless ways to make apps do your work for you by connecting everything from Outlook to Dropbox to Google apps to Basecamp and many more to automate workflows. For example, you can set up an automation to add new MailChimp subscribers to Google Sheets or have a Basecamp task for a new property trigger in addition to your social media schedule in your Google Calendar. The more work you can make apps and software do for you, the better. Just don't forget to check in regularly to make sure everything is working the way you need it to.

7. Repurpose everything.

Following the same principle as automation, make your work do double and triple duty. Give every new piece of content you make at least three jobs. For example, download your latest Facebook Live video, upload it to YouTube, and embed it on your website. Create every social post to be shared on any network. (Twitter's new 280-character limit makes this seamless!) Turn your owner newsletter into marketing pieces for your recruiter. Create travel guides from your area directory and post them on your site, email them to incoming guests, and share them with your local CVB. The opportunities here are nearly endless.

8. Capitalize on free information.

There's another important source of valuable data that can be overlooked: your colleagues, FAQs, and guest feedback. Google Analytics and Facebook Insights won't tell you what your guests' nonnegotiables are, but your reservationists will. Ask them! Consult with them regularly about what guests are looking for at different points in the year and what they ask about most often. You can use this info to create content and campaigns regarding sought-after amenities and better time promotions regarding booking trends as well as help address pain points to reduce friction between browsing and booking. Also ask your reservationists about marketing campaigns, both to generate ideas for new campaigns and evaluate past ones. Not only will doing this generate ideas and insight you might not have otherwise gained, it will foster interconnection, buy-in, and excitement for your shared activities. The same practices can be applied to owner recruitment and retention, too.

Similarly, internal guest surveys and reviews on sites such as Facebook and Yelp aren't just for your housekeeping and maintenance departments. Dig into your surveys and reviews to find areas where you can communicate programs, features, or even specific lease policies better to guests to uncover positive testimonials; you can share across all your channels to identify PR opportunities to turn unhappy guests into happy ones or to spot problem properties that could generate more reservations and returning guests with a few easy upgrades.

This sort of data analysis doesn't necessarily need to take significant time or sophisticated reporting. One of our company's favorite visual reports? A word cloud generated by dumping all of our Facebook, Yelp, and Google reviews into a free word cloud generator to show that what guests loved most are our homes and our staff.

9. Continue to learn, and apply new strategies as you go.

Once you have your newly refined plan and schedule in place, don't stop there. Be sure to build in time for continuing education. You can do this any number of ways, but one of my personal favorites is to read one book or take a class or webinar every month, mixing up the subjects among marketing tactics, creative outlets, and general skills. Lynda.com, HubSpot, and Skillshare are some of my go-tos, but there are plenty of other continuing ed resources out there, such as YouTube, Udemy, Coursera, TED, and edX. Think creatively here, too! Don't overlook resources provided by the tools and apps you already use, certifications from non-VRM-specific organizations or other areas, such as Google Analytics Academy, MailChimp's resource center, LinkedIn professional groups, or LearnAirBNB.

As you learn new skills, use your marketing plan as a case study and apply new tactics one at a time. If you follow the one-new-thing-every-month schedule, by the end of the year you'll have at least twelve new tools in your toolbox.

10. Leave room to experiment.

"VR marketing is all about reaching the guest in the right places at the right time," said Caleb Hofheins. "That is accomplished through experimenting, tracking and observing performance, and then learning from those results."

Take a page from the growth hacking mentality and embrace an environment of continuous experimentation. You don't know what works if you don't try it, right? Dip your toes into VR with a trial of virtual walkthroughs on a select group of properties, such as underperformers who could use a boost. Need to fight back against Facebook's ever-changing algorithms? Try using a 360o camera for dynamic photos and videos. Having a hard time keeping up with your chat support? Venture into the world of artificial intelligence and try a simple chatbot.

If these ideas seem too out-there for you right now, experiment with what you're already doing. For example, if you want to try a new advertising platform, negotiate a trial period before making a full commitment. This year, I negotiated six-month ad trials with a certain well-known review site and a smaller OTA during our busiest booking season. If they didn't perform during that period, we wouldn't renew. In both cases, they didn't perform or actually performed worse than before we gave them money, so starting with a trial saved us six months or more of wasted expenses.

Whether you try one of these strategies, all of them, or some of your own, remember: there is no one-size-fits-all marketing plan. Each marketing professional, company, owner group, and market is unique and should be treated as such; use smart data to uncover your strengths and efficiencies and make constant improvement. How will you capitalize on your ingenuity in 2018?

<!-comments-button-->