This spring, VRM Intel Live! landed in the UK for the very first time. The one-day conference, held in the heart of central London at the Millennium Hotel Mayfair, brought together an interesting mix of industry insiders, property managers, vendors, owners, and even media—from Europe, North America, and, of course, the UK.
Vacation rentals, or "holiday lets," as we Brits tend to call them, are also big business over on this side of the pond. We love our self-catering holidays (the other name for VR), and whether we're renting a cottage in Devon, a castle in the Highlands, a gite in France, a villa in Spain, or a farmhouse in Tuscany, vacation rentals are, and have always been, a core element of the travel and tourism industry, both domestically and internationally.
London's VRM Intel Live! attracted many noted industry speakers who covered a range of relevant topics, including the future of vacation rental marketing, issues around regulation, revenue management, automating business processes, best-practice websites, using PR strategically, improving guest communication, and using data to improve inventory acquisition and customer retention.
As is common when you fill a room with vacation rental professionals, there was a great deal of discussion about the future of the vacation rental industry and the role of OTAs, Google, and Amazon in the shaping of that future. The use of third parties to market products to consumers and guide the traveler prior to arrival is nothing new. Before the internet, you'd likely pop down the local high street and visit a travel agency to buy your flights, package holiday, tour, or rental. Today, those travel agencies are no longer friendly faces across the counter gently guiding you through your options, but rather are the faceless "book now" buttons of the Big Boys. However, like many aspects of the travel industry, the details may have changed, but the concepts have not.
VRM Intel Live! was a good day on many levels. Highlights for me personally included Steve Milo, CEO of VTrips, giving an excellent overview, drawn from his own experience, of the benefits and costs of working with each of the OTAs. Although he drew on North American experiences, the issues for European property managers navigating the world of booking platforms were unsurprisingly similar. He also touched on the impending revolution of VR marketing, once Google truly begins its journey to the center stage.
In his opening keynote, "The State of the Vacation Rental Industry: Past, Present, and Future," Simon Lehmann posed a question: If Booking.com has the lion's share of instant bookable properties in London, why does everyone talk about Airbnb? I have my own theory here. It's quite simple, really. Airbnb is sexy. We all love talking about Airbnb because it has a great story and, as a community of guests and hosts, we connect with it emotionally. As a brand, it is dynamic and full of surprises. Think of the recent introduction of Airbnb Plus and the seductive promise of Airbnb Beyond. It doesn't seem to matter that the app is seriously flawed (ever tried to change your reservation?), or that the reviews are a little suspect, or that the service fees are verging on ridiculous. The consumer "love affair" with Airbnb is still going strong, even if it is more emotional than logical.
In an afternoon keynote, Alex Nigg from Properly interviewed Javier Cedillo-Espin, the dynamic CEO of onefinestay. Nigg asked detailed questions about the luxury brand's strategy and vision, and Cedillo-Espin was open to sharing. Founded in 2009, onefinestay caters to the 1 percent of highest earners and, since being acquired by AccorHotels in 2016, the company now offers private rentals in over two hundred destinations—a vacation rental company in a league of its own.
VrTech, the mobile "meet-up" for professional and technology companies aiming to accelerate innovation within the vacation rental industry, cohosted the event. Founder Vanessa de Souza Lage also launched the first round of the second annual "start-up battle competition," in which six companies had three minutes each to present their pitch decks. The variety of business ideas being introduced on the market to service both guests and owners was really inspiring, and it will be exciting to watch each company develop.
Later in the day, Nigg moderated a property manager panel session that included Steve Milo of VTrips along with Air Agents Cofounder Mark Hudson. Air Agents is "London's best loved holiday lettings and property management team" and is a rapidly growing London-based company with around 260 properties in the city. Founded just over three years ago, Air Agents has grown from within the Airbnb ecosystem, and over 90 percent of its bookings come from the app. The two management companies have different business models and operate in different spaces, but both are very successful in their own markets. There was a bit of a collective inhaling of breath when Hudson shared the company's figures from Airbnb. However, this is the model it is working with, and Airbnb is the channel that its customer base predominantly connects with. It's been working very well—for now, anyway. Again, remember the love affair with Airbnb.
It's exciting to have Amy and VRM Intel develop a presence in Europe with a yearly conference planned for London and increased distribution of the magazine. The entire continent is crying out for more professionalism and more collectivism, so the more opportunities for the industry to get together and collaborate, the better.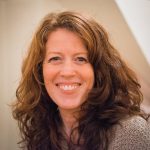 Jessica Gillingham is the director of Abode PR, a PR and content-marketing agency specializing in working with the international vacation and short-term rental industry. Over the years, Jessica has worked with many big and small brands (some travel and some not), and she is a member of the Chartered Institute for Public Relations.

<!-comments-button-->