VRM Intel Magazine is coming live to North Carolina's Outer Banks with advanced level education and information for vacation rental managers.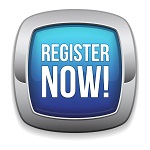 VRM Intel Live! will be held on February 22 at the Hilton Garden Inn Outer Banks/Kitty Hawk with a powerful, high-level lineup of speakers that includes industry leaders, experts and many of your favorite VRM Intel Magazine writers. The early registration cost is $100 per person and increases to $130 per person after February 10. For registration information, go to vrmintellive.com. Join us for great education, intel, food, networking and fun!
Ascent Processing and VRM Intel are also sponsoring a reception for VRMs on February 21 at Kelly's Restaurant and Tavern from 6-8, and VRHP is conducting their OBX Housekeeping Seminar on Feb 23 from 8-4:30.
Tickets are selling fast, and space is limited, so don't delay. Hope to see you there!
VRM Meetup at Kelly's Restaurant and Tavern, Feb 21, 6 pm – 8 pm, sponsored by Ascent Processing, The VRM Consultants and VRM Intel, (Hors d'oeuvres + Cash bar)
VRM Intel Live! OBX, Feb 22, 8 am – 5 pm, Hilton Garden Inn Kitty Hawk, $100 per person (Sold Out)
VRHP OBX Housekeeping Seminar,  Feb 23, 9 am – 4 pm, Nags Head Ramada Inn, $70 per person (31 tickets remaining)
Here is the agenda for VRM Intel Live!:
GENERAL SESSIONS
2017 OTA Update – An unfiltered look at change in third party distribution with Steve Milo, founder, Vacation Rental Pros
Revenge of the Property Manager with Amy Hinote, Founder and Editor-in-Chief, VRM Intel
Forget Booking Channels. What are the Real Challenges and Opportunities for 2017? A Discussion with Steve Trover, CEO, All Star Vacation Homes
MANAGEMENT SESSIONS
2017 Guide to Mergers and Acquisition in Vacation Rentals with Ben Edwards, President, Weatherby Consulting, Past President, Vacation Rental Managers Association (VRMA)
Compliance Issues Facing Seasonal Employers presented by Sabrina Hanson, regional sales director, TASC
New Software: An Answer To Prayers Or Your Worst Nightmare? with Doug Macnaught, Founding Member, The VRM Consultants, Former President and Co-founder, Instant Software
Upper Level Housekeeping Management in 2017 with Joe Refosco, co-owner, Taylor-Made Deep Creek Vacations and president VRHP, and Durk Johnson, Meredith Hospitality and executive director, VRHP
Operational Updates: Smart Locks, Travel Insurance, Credit Card Processing, Technology, Panel
MARKETING SESSIONS
Get More Bookings – Website Design & Usability Tactics That Drive Conversions with Brandon Sauls, Founder and Owner, ICND
Using Online Marketing to Compete with the Big Dogs with Susan Blizzard, CEO, Blizzard Internet Marketing
Successful Niche Marketing – make your email campaigns profitable! with Lynell Eady and Scott Leggatt, LSI Tools
Taking Control Of Local And National SEO with Conrad O'Connell, founder, 91 Digital
5 Ways to Grow Revenue with Existing Demand and What You Think Is A Full Calendar with Heather Weiermann, NAVIS

<!-comments-button-->