The 2020
s

: This new decade will establish law, order, and professionalism for the vacation rental industry.

The vacation rental industry is like the Wild West.

Over the past 15 years working in the sector, I've heard this comparison hundreds of times in articles, discussions, and presentations.

Like many of you, I've been asked for 2020 predictions, and each time the question was posed, this comparison between our industry and the Wild West kept replaying in my head. So, like the nerd I am, I researched and watched over a dozen documentaries about US westward expansion over the holidays.

And it is true. There are startling similarities between the vacation rental industry's progression and that of the Wild West. Let's take a look at some of the stages of westward expansion, the parallels we see in our industry, and—yes—a prediction about where we are heading in this new decade.
Early Explorers and Pioneers
Like the Wild West, the vacation rental industry began with early explorers and pioneers.
The Birth of the American Vacation
the early 1800s, the idea of the "American vacation" took a big leap forward in 1869, when Pastor William H.H. Murray published one of the first guidebooks to the Adirondack Mountains. According to Smithsonian Magazine, "Murray broached the then-outrageous idea that an excursion into raw nature could actually be pleasurable.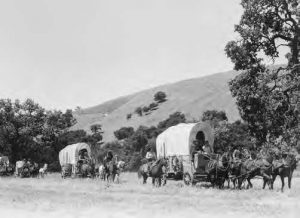 Before that date, most Americans considered the country's primeval landscapes only as obstacles to be conquered. But Murray's self-help opus . . . suggested that hiking, canoeing and fishing in unsullied nature were the ultimate health tonic for harried city dwellers whose constitutions were weakened by the demands of civilized life."
"The scions of New York City took to declaring that they would 'vacate' their city homes for their lakeside summer retreats, and the term 'vacation' replaced the British 'holiday' in common parlance." ("Where Was the Birthplace of the American Vacation?" by Tony Perrottet, Smithsonian Magazine)
Vacation Rental Pioneers
As railroads made destinations easier to access, the idea of "vacating" the city gained in popularity, and developers built roadside camps, then cabins and hotels. Local attractions emerged, and popular destinations saw increased traffic from car travel. For example, in 1916, around 30,000 visitors traveled to Yellowstone National Park, the majority coming by train, but by 1936, 409,000 people were traveling to the park in automobiles. ("How American Tourism Began" by Livia Gershon, JSTOR Daily)
In 1922, Eva Peterson, one of the vacation rental industry's early pioneers, opened Peterson's Cabins in Wells, Maine. With no plumbing, running water, or electricity, Eva charged 75 cents per person per night. Her oldest daughter and eight grandchildren helped clean and take care of the cabins.
By 1940, Eva's daughter Miriam and son-in-law Herbert Plimpton were following in her footsteps, opening New England Village in Hampton Falls, New Hampshire. Their collection of "overnight homes" was arranged like a miniature town. Some buildings were themed as Main Street mainstays with one built like a church, another like a school, and a third like a doctor's office. Walt Plimpton, Miriam and Herbert's 10-year-old son, towed a little red wagon from cabin to cabin collecting trash bins and dirty sheets. He brought the sheets home where Miriam washed them, hung them out to dry, and ran them through a mangle to smooth out any wrinkles. Walt then trucked the clean and crisp linens back to the cabins where his older brother, Donald, made the beds.
By World War II, the idea of vacationing was gaining in popularity. During mandatory nightly blackouts along the coast, Herbert would skirt the rule against outdoor lights by cutting out "OVERNIGHT CABINS" from their cabins' roll-down shades so people driving by could find them.
Rental activity increased in the postwar years. The growth of car ownership, rising middle-class wealth, newly established paid vacation benefits for union workers, and the introduction of air travel contributed to the tourism boom. Miriam would visit competitors' houses in the dark and count the cars in the driveway to track occupancy.
In June of 1955—900 miles south of the Plimpton's New England Village—Rae and George Sloane packed up their children and drove onto a ferry with what little they had to start a new life as the only full-time residents on an idyllic North Carolina barrier island called Ocean Isle Beach. Their job was to sell oceanfront lots for Rae's Uncle Odell, and the Sloanes used money they had inherited after George's mother's death to build a house on the island. "When we started, we were selling lots for $500," said Rae. "Odell paid us 2 percent, and we sold hundreds of them."
Travelers began building and renting vacation homes along the Carolina shores, and by 1965, the Sloanes had built an inn and were managing 25 newly built vacation home rentals. "We had a well with a pump in the backyard," Rae told us. "I did all the laundry, and I would fold the sheets when they were still a little damp so they would look like they were ironed. You learn to do whatever you can to make it work. I primed many water pumps and scrubbed many bathrooms."
Across the US, pioneering families like the Petersons, Plimptons, and Sloanes built vacation rental businesses in seasonal areas that attracted families vacating their normal lives to embrace the vacation as part of the fabric of the American dream.
Old West Speculators
Looking back to the Wild West, as large numbers of pioneers ventured westward to build new lives throughout the territories, speculators entered the race, buying up tracts of land and developing towns and dynasties.
Vacation Rental Destination Developers
In the same way, from the 1960s to the 1980s, real estate developers in leisure destinations began accumulating land and building vacation homes and commercial properties for sale and rent. These developers amassed wealth and family fortunes, creating leisure meccas that attracted a multitude of middle-class travelers. Many of these developers not only built homes, they also opened large real estate companies and then built rental businesses to manage the homes as short-term rentals.
From Maine to Florida, along the Gulf Coast, and in lake and mountain destinations throughout the US, developers kept building, and Americans kept buying. Second home ownership exploded as the idea of taking vacations cemented itself in the American psyche.
Many of these development/real estate/rental businesses continue to thrive and remain enormously influential in leisure vacation rental destinations across the country.
Completion of the Transcontinental Railroad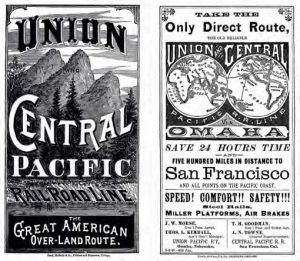 The most critical factor contributing to the explosive westward expansion was the construction of the Transcontinental Railroad connecting the east to the west; and competition was fierce between the Central Pacific and Union Pacific Railroad Companies, who raced toward each other from Sacramento, California, on the one side to Omaha, Nebraska, on the other.
Accessibility was the key to growth.
Explorers and pioneers had previously traveled by wagon, but the railroad provided easier access. Settlers followed the rails by the tens of thousands—and then millions—building cities along the way. Additional railways branched out from the Transcontinental lines, and once-unexplored territories turned into thriving townships. By 1890, the US Census Bureau announced the end of the frontier, meaning there was no longer a discernible frontier line in the west, nor any large tracts of land unbroken by settlement.
Accessibility via Vacation Rental Listing Websites and OTA
s
Following the analogy, vacation rental websites and OTAs were our industry's Transcontinental Railroad, giving mainstream travelers easy access to millions of vacation rental properties.
Between 1994 and 2009, OTAs and vacation rental websites (i.e., Vrbo, FlipKey, Airbnb, and hundreds of regional and niche websites) were built and then consolidated. (You can find a more detailed timeline at vrmintel.com/third-party-distribution-channels/)
In 2010, only 8 percent of travelers had stayed in vacation homes, but after these websites gained steam, that number grew to 33 percent by 2015. (Phocuswright)
With the increased accessibility these websites provided, short-term rentals spread outside of traditional leisure destinations to cities and residential areas in every corner of the US.
Gunslingers, Outlaws, and Brothels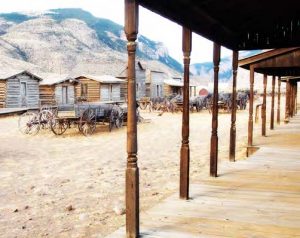 Westward growth was swift, towns sprouted almost overnight, and law enforcement was slow to catch up. Stories of lawlessness inspired folklore that endures today, including tales of gunfights, stagecoach robberies, bank holdups, bounty hunters, and brothels.
In the early settlements, governments did not have a legal monopoly on keeping order. Instead, "private agencies provided the necessary basis for an orderly society in which property was protected and conflicts were resolved . . . they included such organizations as land clubs, cattlemen's associations, mining camps, and wagon trains." ("The Culture of Violence in the American West" by Thomas J. DiLorenzo, 2010)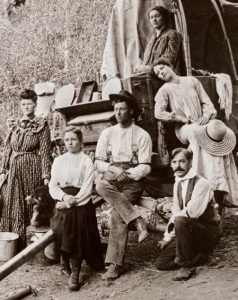 We later learned that many of the folktales were fiction.
According to journalist Laurie L. Dove, "During a 15-year period in the late 1880s, there was an average of only three murders a year in Abilene, Caldwell, Dodge City, Ellsworth and Wichita— the five Kansas cities that served as significant railroad stops.
This was far lower than murder rates in the eastern cities of New York, Baltimore or Boston at the time.
(The city with the most murders of the five was Dodge City, which had 17 over nine years, less than two murders per year.)
Bank heists were a rarity (about eight bank robberies were recorded in the Wild West from 1859 to 1900) and most people didn't carry around a loaded six-shooter. In fact, few people carried sidearms at all." ("Ridiculous History: The Wild, Wild West Was Really the Mild, Mild West" by Laurie L. Dove, 2015)
Yet the stories continued to spread.
Vacation Rental Outlaws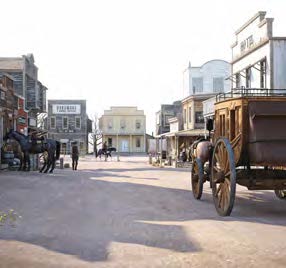 As previously mentioned, OTAs and vacation rental websites provided more accessibility for guests, and the practice of staying in home rentals expanded well beyond traditional leisure destinations. Short-term rentals have sprung up in every major city and in residential areas where there were no existing laws to address home rentals. As a result, municipal officials are struggling with the best way to regulate this new rental activity.
In addition, fast growth has allowed multidestination business models and rental sites operating as merchants of record to emerge with a focus on short-term gains with little to no contribution to destination growth, sustainable tourism, sensible regulations, the establishment of best practices, or escrow-account protections for homeowners.
Admittedly, our industry has seen instances of illegal, speculative activity in the growing short-term rental industry in the form of online scams, companies that misuse guest funds (i.e., LeisureLink), and rental providers who do not follow regulations.
But, like the Wild West, much of the reported lawlessness in the vacation rental industry is fiction or based on isolated activity exploited by AHLA lobbyists, residents fearful of an influx of tourism activity, and homeowners opposed to having short-term renters in their neighborhoods.
Today, the industry recognizes that sensible regulations are important for the vacation rental industry to thrive, but city officials have been reacting to fear and folklore instead of methodically analyzing challenges and creating a regulatory environment that benefits all stakeholders.
Law and Order for Established Cities and Townships throughout the West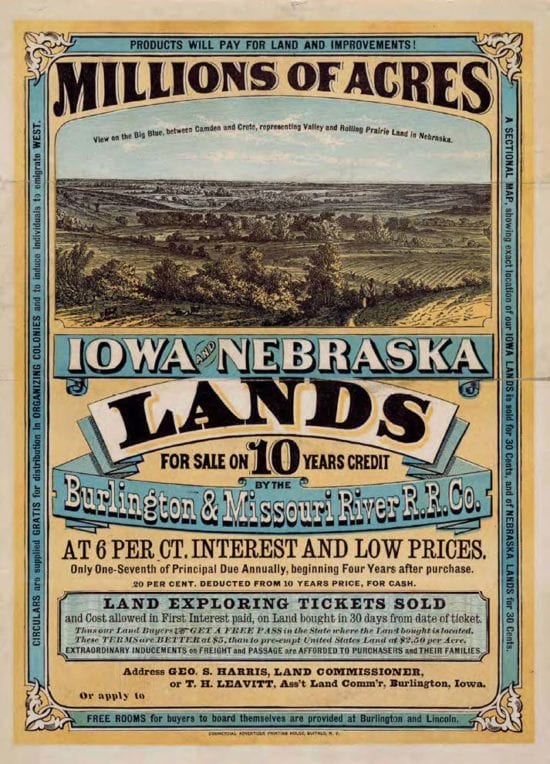 Western towns matured and grew into cities. Private agencies turned into governments, and laws were established to protect citizens and property rights. Businesses were professionalized, and interstate commerce grew.
A new generation of Americans was born, reared, and educated in areas that only a few decades before had been uninhabited. These children born in the Wild West built careers, lives, and legacies.
The Wild West was tamed.
Between 1859 and 1912, the US added 16 states to the union, including (in order) Oregon, Kansas, West Virginia, Nevada, Nebraska, Colorado, North Dakota, South Dakota, Montana, Washington, Idaho, Wyoming, Utah, Oklahoma, New Mexico, and Arizona.
The 2020
s

: A New Decade for Thriving, Professionalized Vacation Rental Management Companies

Like the Wild West, the vacation rental industry had its early explorers and speculators. Mainstream accessibility arrived with the proliferation of vacation rental websites and OTAs; and with rapid growth, the industry has its share of bad actors and businesses/investors looking for get-rich-quick opportunities.

But through all of this, the professional vacation rental industry, especially at the local level, has matured and proven itself as a sustainable, valuable, and thriving sector of travel.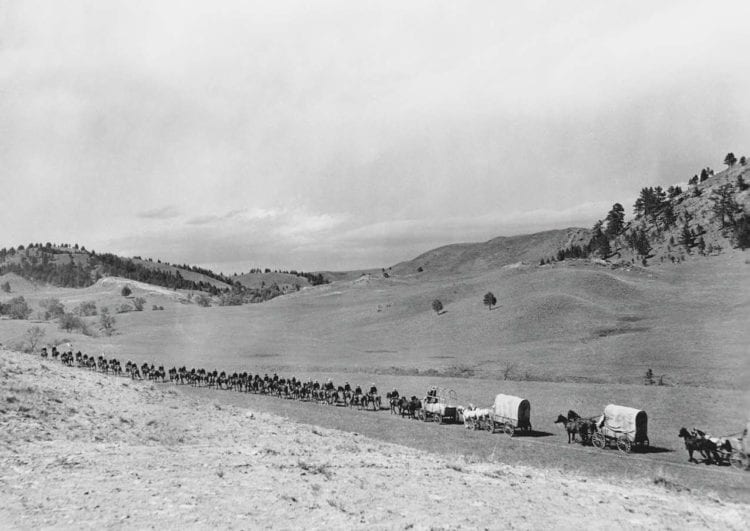 So here is my prediction
This next decade—the 20s—will establish professionalism and bring sensible and sustainable regulations to the vacation rental industry. And those panning for gold and looking for easy ways to make quick fortunes will eventually move to more tempting pastures. The hotel and lodging industry will bring short-term rentals under its umbrella as new standards are adopted to meet guest expectations, and true asset management models will emerge to maximize second home investments. While it won't happen in the exact year 2020, over this new decade, the vacation rental industry will stabilize and grow with profit-driven, professionalized business models.

As for our two industry pioneers, the Plimptons and the Sloanes?

Today, nearly a century after his great-grandmother Eva Peterson began managing her plumbing-free cabins in Maine, Greg Plimpton and his wife Debbie own and operate Cabins for YOU, one of the top five management companies in the Gatlinburg area. The company manages 330 homes with 70 employees, 50 housekeepers, and 25,000 reservations a year. Two of Eva's great-great-grandchildren serve in leadership positions in the company. If their children stay in the family business, they will be sixth-generation vacation rental managers. But we will have to wait a bit to find out if that will happen. In 2022, on the 100th anniversary of Eva's original cabins, the youngest of the sixth generation, Ava, will be just four years old.

As for Ocean Isle Beach's first full-time residents? Sloane Realty Vacations is still thriving with George and Rae's children, grandchildren, and now great-grandchildren operating and working in the business. Today, Sloane Realty Vacations has 35 year-round employees and manages over 150 long-term rentals and 375 vacation rental properties from Ocean Isle Beach to Sunset Beach. The company is now co-owned by Rae's children, Tripp Sloane and Debbie Sloane Smith. Debbie is also now serving her 16th year as mayor of Ocean Isle Beach. Most of Rae's 15 grandchildren and 14 great-grandchildren still live in the area, and three of her grandchildren—Whitney, Chris, and Leah—are also working in the business.

Across the country, the descendants of the pioneers, developers, and innovators of this industry will tell the folklore of billion-dollar valuations, gamblers who walked away with fortunes, and speculators who crashed.

But what a time it was!

<!-comments-button-->