There's an old Irish blessing that goes, "May the holes in your net be no larger than the fish in it" (or so the internet says). Real or not, many vacation rental managers are in a perpetual effort to "cast a wider net" for guests. But with the breakneck pace of VR tech innovation, the arrival of vacation rentals as a mainstream lodging option, and the ever-blurrier lines between accommodation types—all showing no signs of slowing down in 2019—it may be time for property managers to reevaluate whether their nets are getting too big and letting valuable fish get through their holes.
Perhaps now is the time to cast smaller nets to catch the millions of fish others miss.
I'm speaking, of course, about niche markets, narrowly carved subgroups based on interests, values, geographic fences, and micro demographics. It's the difference between theme-park seekers visiting Orlando vs millennial parents taking young kids specifically to the Wizarding World and all things Harry Potter, or snowbirds vs. active retirees who want to spend a month in warm weather doing yoga, hiking, and being wined and dined all day with no kids around.
It's understandable that some property managers may fear the idea of going after smaller groups, but serving niche markets opens the door to new traveler sets, smaller but more lucrative markets, groups with a ton of demand but very little supply, or all of the above. Focusing on one niche or a few niches also has the potential to supercharge marketing ROI as tactics become simultaneously cheaper and more effective with less competition.
The same applies to owners and properties as well. Serving a niche provides an opportunity to tailor inventory selection, more mindfully selecting the right homes and the right owners rather than simply taking anything and everything.
And just as property managers already have a huge upper hand on OTAs by being experts in their local markets, they can also create a major advantage for themselves by being the expert for a niche group of travelers. As we saw in 2018, OTAs are doubling down on being everything to everyone. Booking Holdings and TripAdvisor both bought tours and experiences companies. Airbnb bought French property management company Luckey Homes and introduced Backyard, among other investments in and out of the travel industry. The wider they get, the more independent property managers can go deep in capturing highly targeted audiences and driving direct bookings.
Take GoLocal Suites, for example, a new line of short-term rentals from Northeast Suites in Boston. GoLocal properties are stocked with 100 percent American-made products, from the furniture to the linens to the paper towel holder, and every item can be purchased from the company's app and website. This patriotic niche does double duty as an additional revenue stream.
There are less intensive ways VRMs can pivot toward a corner of the market or create new product lines within their inventories. Some niche markets we hear about regularly, like ecotourism, gastro-tourism, or wellness travel. Others are more often overlooked, some even taboo. Here we explore five niche markets chosen for a combination of factors: a large underserved market, a lack of competition in vacation rentals or the broader accommodations space, and a higher degree of spending and/or loyalty.
Read more: Niche Vacation Rental Listing Sites
Micro Geographies
OTAs boast that they reach millions of travelers with millions of properties for millions of booked nights. Translation: Guests and property managers must machete through a jungle to reach each other.
VRMs can cut a faster path to the right guests by zooming in closer on the geographic distribution of their marketing efforts. For example, rather than pushing Facebook ads to entire states or regions, vacation rental marketers can target ads to specific zip codes popular among existing guest records.
The best way to start here is to take a deep dive into your historic guest data and identify not only where most guests come from – down to the zip code or even neighborhood level – but to spot trends in feeder markets growing more or less popular. A more tech- and cost-heavy option is to hire a firm to do mobile GPS tracking research. Companies like Buxton can virtually geofence an area, such as a destination or nearby attractions, tag every mobile device that enters that fence, then track where those devices go inside and outside of the fence through their satellite pings. The data collected is anonymous but generates in-depth geographic and behavioral profiles of all visitors to an area, not just your guests, that can help laser focus target marketing.
Another option is to opt for regional or destination-specific listing sites, specifically those that feed direct bookings rather than hijacking the guest.
"While national websites like HomeAway and Airbnb deliver exceptional booking experiences and raise overall industry awareness, the hyper-relevant nature of geo-targeted niche sites is better equipped to deliver additional demand for specific localized markets," said David Angotti, co-founder of SmokyMountains.com. "For example, high-quality video content that highlights a destination, combined with paid amplification through Facebook, can raise awareness for a specific market. This delivers additional demand and visitors that likely would not have visited the region absence this marketing approach. Smaller, niche websites excel at geo-local strategies like this. In addition to increased demand, the niche website increases the overall distribution health of a brand through channel and lead diversification."
Many of these sites also give property managers more control over their listings and better opportunities to be the local expert. "VRMs want to be able to participate in the direction of their online booking sites by having more control over terms and conditions, data, fee structure, marketing, privacy, etc.," said John Wellborn of Rent30A and a growing list of destination listing sites. "Regional and hyper-local sites afford this to the VRM while giving guests access to the two things they want most: access to all of the properties and the personal touch that only locals can give."
Physical and Cognitive Disability
According to DisabilityStatistics.org from Cornell University, 12.8 percent of the US population has some form of a disability (hearing, visual, ambulatory, cognitive, self-care, or inability to live independently). That's more than 319 million people for whom travel isn't always an option. Unfamiliar locations, mobility limitations, lack of accessible spaces, distance from necessary medical facilities or providers, less disposable income due to high costs of care, and many other factors often keep would-be guests from traveling as much as they'd like or at all.
Most VRMs are probably already mindful of physical disabilities and mobility issues, particularly those in destinations with an aging traveler group. Step-free entries, elevators, roll-in and adapted showers, and wide doorways are all increasingly desirable if not must-have amenities. Airbnb recognized the value of and the need for this market too in its late 2017 acquisition of Accomable, an accessible short-term rental platform founded by two travelers with spinal muscular atrophy.
Tailoring vacation rentals for guests with cognitive disabilities, such as Alzheimer's or autism spectrum disorder (ASD), or those with visual or hearing impairments isn't discussed as often, but it's equally important and doable. Orlando-based VillaKey began actively catering to travelers with ASD last year with its certification in autism travel from the International Board of Credentialing and Continuing Education Standards and a growing collection of autism-friendly properties. These homes must meet certain requirements, including quiet location, soft lighting and colors, alarms on exit doors, full kitchens for cooking specialized meals, and pet-friendliness because many kids with ASD have service animals.
Plenty of opportunities exist for property managers to appeal to this underserved market, such as incorporating braille, installing strobing fire alarms for the hearing-impaired, and having someone on staff available to assist the families of guests with Alzheimer's. One of the best things property managers can do is also one of the easiest: understand what guests with disabilities need; then provide thorough information on accessibility and relevant home features (including detailed photos) on their websites.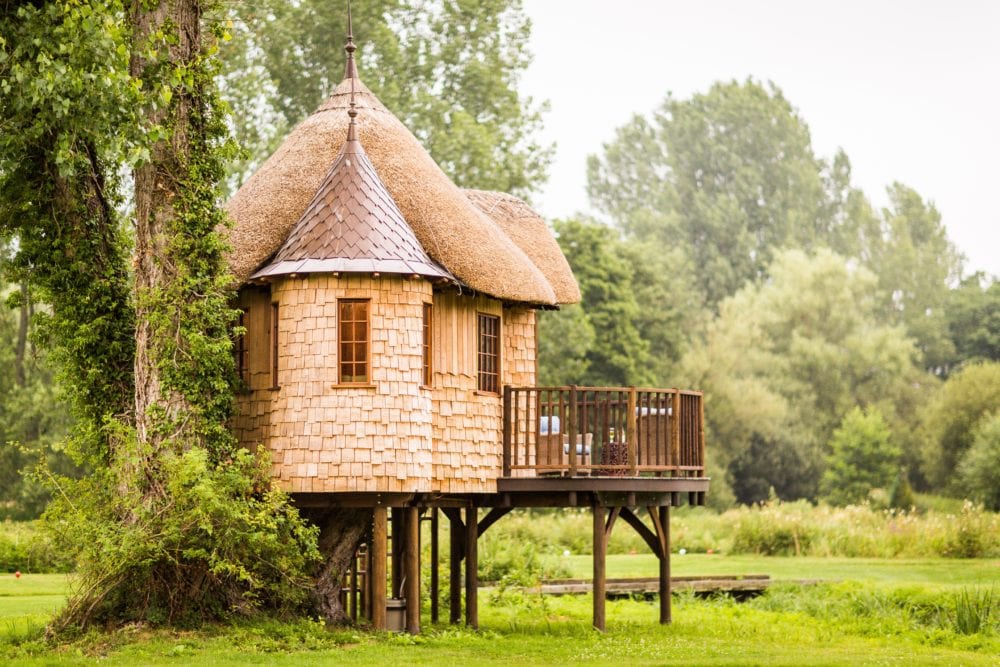 Limited Edition
In the fall 2018 issue of VRM Intel, Matt Landau shared his Theory of Limited Edition, which posits that independent vacation rental managers can differentiate themselves with exceptional things that don't scale, such as having the only penthouse in a building. He likened this to the world of collectors' items.
Coincidentally (or perhaps not), Landau's theory aligns perfectly with the ever more powerful rise of millennials in travel. We've all heard it before: millennials seek unique experiences. As a window into this market myself, I seek superlatives when traveling: the firsts, onlys, last remainings, biggests, smallests, etc. In Ireland, for example, my husband and I didn't want to go to any old pub; we sought the oldest pub in the country, the Brazen Head. When hiking historic fishing villages in Italy's Cinque Terre, we stayed in a 500-year-old fisherman's cottage.
Airbnb stats confirm this. Perennially among its most sought-after properties are those you don't find just anywhere: off-grid cabins, tiny homes and refurbished Airstreams, open-air bamboo cottages, and treehouses. Converted properties, too, are gems for limited editions.
Property managers of any size can find ways to incorporate limited editions into their programs. Consider tapping local real estate agents to identify one-off convertible properties with a story to tell, like decommissioned lighthouses, firehouses, barns, factories, or mills. Or for those developing new, purpose-built inventory, there may be overlooked opportunities for some nontraditional listings.
In one development it's building out, VTrips is incorporating treehouses and possibly glamp grounds (luxury camping properties). VTrips CEO Steve Milo said the purpose is twofold: to maximize lots on which traditional homes can't be built and to have a variety of offerings that appeal to different guests. "It's not taking one product over the other," he said. "It's creating an assortment of products so that you can allow a variety of different guests to visit. So, you have larger properties, smaller properties, niche properties all mixed together in an offering."
Social Good and Corporate Social Responsibility
Consumers and travelers increasingly seek and value companies that demonstrate corporate social responsibility (CSR) or a focus on the triple bottom line: profits, people, and planet. Travel research company Skift published Balancing Purpose and Profit: Why Doing Good Is a Competitive Advantage in the Travel Industry in July, exploring this ever more important trend. In it, several key stats from Skift's 2018 Experiential Travel Survey emerged:
59 percent of respondents said they agreed or strongly agreed that the destinations they visit say a lot about who they are, supporting the link between travel experiences and personal identity.
40 percent of respondents said they either agreed or strongly agreed that they were willing to pay higher rates or fares to use travel service providers that demonstrate environmental responsibility.
Additionally, a Tourism Cares study cited in the report said that 81 percent of millennials volunteered, 78 percent donated cash, and 83 percent gave in-kind when traveling during the past two years.
Using a CSR initiative is one way to corner a niche, but the challenge with leveraging goodwill in marketing to guests, niche groups or mass market, is authenticity. A brand has to eat, sleep, and breathe its purpose or its mission; otherwise, guests can sniff out a shallow marketing ploy. Done well and full-heartedly, CSR initiatives will inspire guests to want to spend more, engage with the brand, share its mission, become a loyal customer, or all of the above.
One way to demonstrate true commitment to a cause is to become a B-certified corporation. B Corps must go through a rigorous evaluation to earn the exclusive status of being a certified socially responsible company. Tour company Intrepid Travel became one of the travel industry's first B-Corp certified companies in 2018. The B Corp directory lists 32 travel companies, but in the hospitality category, there are just five hotels or lodges. That category is just itching for a VRM to become the "first B-Corp certified vacation rental company in the world."
Of course, B-Corp certification isn't the only way to demonstrate CSR. Summit Mountain Rentals launched its own foundation, the SMR Foundation, and created a program for homeowners to donate a portion of revenue to the foundation that Summit Mountain Rentals would match up to 3 percent. In August, the company hit a $50,000 fundraising milestone for the foundation, which is dedicated to supporting four pillar needs in its community: outdoor maintenance, adult education, animal well-being, and workforce housing.
If you're not sure what cause is important to your guests, there are some creative ways to find your perfect niche match, like the "World's Tiniest Airbnb" campaign from Miniatur Wunderland in Hamburg, Germany, this past holiday season. In the bite-size model town of Knuffingen, you'll find a classic German home decked out in tiny working Christmas lights, a glowing pink "A" logo, and a four-centimeter Christmas tree. Unless they're ants, guests can't actually stay there, but it's available "for rent" for a $10 per night donation to Hanseatic Help, a German nonprofit that supplies clothes, shoes, and hygiene products to refugees and others in need of support in Hamburg. VRMs anywhere can use this model to "rent" dollhouses, sandcastles, igloos, gingerbread houses, Lego homes, or any number of things to support a local cause.
Read more: Is it Time to Update Your Social Impact Strategy?
Cannabis Travel
One of the latest budding sectors (pun intended) of the travel economy is cannabis tourism. As the legalization of medical and recreational marijuana proliferates, so too do 420-friendly tours, shops, and accommodations. In April 2018, Forbes reported that Colorado cannabis tourism had grown 51 percent since 2014, attracting 6.5 million tourists in 2016 alone and raking in more than $5.2 billion in cannabis sales since the state legalized the drug in January 2016. In 2017, marijuana sales outpaced alcohol sales in Aspen.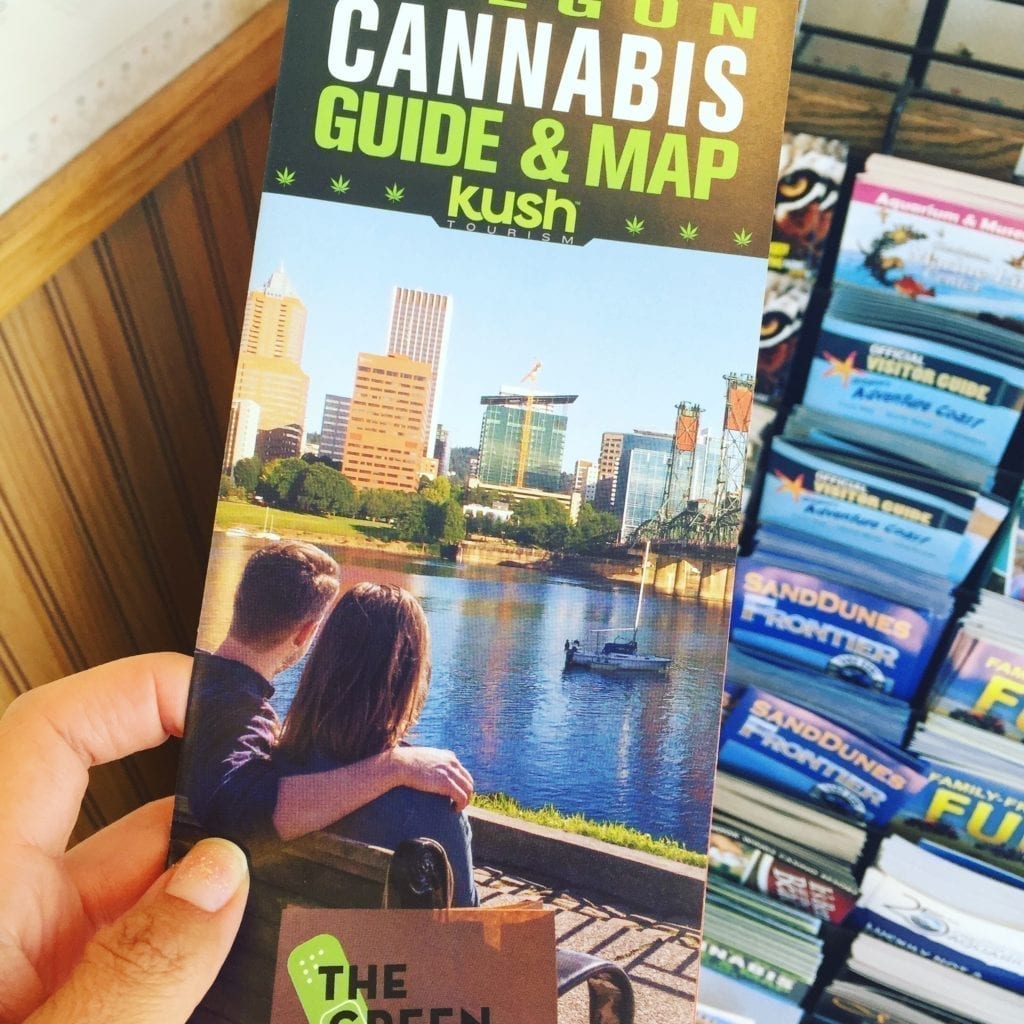 Meanwhile, online competition for cannabis tourism traffic is relatively low. As Skift reported last year, DMOs and tourism boards generally aren't promoting the sector, and travel platforms aren't allowing some pot-related listings, partly because of complex advertising rules and partly out of sensitivity around the topic of marijuana use.

Still, travel industry members from every sector are getting in on the "green rush" now while demand is high and competition is low. Glowing Goddess Getaway is a social club for women that hosts cannabis retreats around the country: three days of socializing, classes, workshops, activities, and unlimited cannabis. Cannabis Tours offers wine and weed bus tours among many other experiences around the Bay Area. The Herbal Chef in LA delivers cannabis-infused fine-dining catering and private meals.

Vacation rentals may very well have the best competitive advantage here. Even in areas where marijuana is legal, many travelers have difficulty finding accommodations because marijuana use is still limited to private homes and facilities. Capture their search traffic by specifically identifying properties as "marijuana-friendly" or "420-friendly" and list on sites like BudandBreakfast.com. Go even further by offering infused gifts or reservation add-ons for cannabis tours, private cannabis chefs, or an edibles sampler set. Basically, anything wine or winery-themed can be done with weed products.

Cannabis tourism may not be your cup of tea or in your market yet, but experts predict the entire US will eventually legalize recreational marijuana within the next decade, so it's something to think about in the years ahead. Of course, consult legal counsel on all the regulations in your area before jumping in.

Once you decide whether specializing in niche travel is right for your company and you know which segment you'd like to serve, check out Amy Hinote's article Examining the Traveler's Decision Process: Who, What, When, Where, Why, How Much? for a head start on how to catch those guests.

<!-comments-button-->