In the professionally managed vacation rental industry, operational tools for property managers designed to facilitate cleaning and turnover management have not kept pace with the growth and professionalization of the industry. The development of technology in the industry has been largely focused on channel management, guest communications and integration between providers, but housekeeping and maintenance management has been an area that has seen very little development.
Alex Nigg hopes to change that with today's market launch of Properly.
Properly is a mobile-first application founded by Nigg and built specifically for the vacation rental industry and provides tools that allow VRMs to schedule and monitor cleaning and turnover operations at every listing in real time, to deliver the personalized service that today's travelers expect, and to demonstrate the value of their stewardship to asset owners.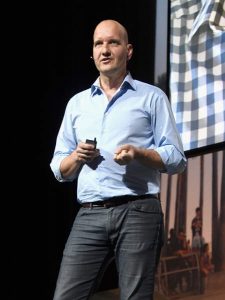 "As a vacation rental provider, I experienced first-hand the challenges of cleaning and turnover management with my listing," said Nigg. "Talking to vacation rental property managers confirmed that they shared my challenge but at even greater scale, with the added complexity of hundreds of listings and the responsibility of satisfying both guests and property owners.  Properly solves this problem, enabling property managers to scale their businesses and raise their service levels."

Properly's text and visual checklists (iOS and Android) give cleaners simple, step-by-step instructions, regardless of their language skills or proficiency. And Properly translates instructions into any language, so cleaners can follow along in their native tongue. Because checklists are based on listing photography, VRMs are able to ensure staging is exactly what the guest expects.

Thanks to real time photo capture and cleaner tracking, VRMs can monitor cleans and turnovers in real time, are alerted if a cleaner is late to arrive at a job, and can remotely follow along with their cleaner's progress. Photo capture provides a record of the listing prior to each guest's arrival and integrated damage reports document issues and make it easy to retain a deposit or file a claim.

Official API interfaces with Airbnb, HomeAway, and numerous PMS ensure scheduling stays aligned with bookings, and reporting tools provide a record of each cleaner's activity to make invoicing and billing easier for VRMs.

According to Emily Benkert, founder and CEO at Guesthop in San Francisco, "Properly helps Guesthop convey the very special requirements of a hospitality turnover job to our cleaners. It also eliminates any language barriers, and saves us time in scheduling and communication"

Following a year of development with beta customers, Properly is launching into the mass market with offices in San Francisco and Wellington, New Zealand, and with over 7,000 property managers and hosts representing approximately 21,000 listings in over 50 countries.

<!-comments-button-->