Adoption of voice-enabled smart speakers with artificial intelligence (AI) assistants have seen a rapid increase in popularity. Led by Amazon and Google, according to CIRP, the number of units installed in the United States reached forty-five million by the end of last year, with almost twenty million devices sold in the fourth quarter of 2017. The interest in these devices—Amazon's Echo line, Google's Home products, and Apple's Homebot, in particular—is driven by the voice-powered AI assistants and the increasingly broad array of services they deliver.
Whether that means calling an Uber, getting a weather forecast, ordering a meal from a restaurant, ordering groceries from Whole Foods, listening to the news, being guided through a seven-minute workout, or setting an egg timer, Alexa, Google Assistant, Siri, and their cousins, Cortana and Bixby, deliver.
Amazon's Alexa has captured the lion's share of the smart speaker market (70 percent by many estimates), but Google and Apple have been acquainting the masses with this new technology: Today, Siri and Google Assistant have been installed on almost half a billion devices each and are being used by hundreds of millions of people. According to Google, up to 30 percent of searches are initiated by voice.
In the race to capture market share, Amazon and Google have focused on offering smart speakers at very accessible price points, often significantly below fifty dollars in the United States. Voice technology and AI, packaged with a broad bundle of local services, are clearly a major technology wave. The question is, how will this wave affect the vacation rental (VR) industry?
Convergence, Delivered
If convergence with the traditional lodging industry is the engine driving the growth of private accommodation, then the services delivered by Alexa and her AI peers could well become key drivers of this convergence. Who needs room service when Alexa can deliver meals from dozens or hundreds of local restaurants? Who needs a front desk when Alexa is the hub that controls smart locks, and guests can access their rentals with their phone? Who needs a minibar with overpriced items when Alexa can organize two-hour deliveries from Whole Foods? Who needs archaic hotel in-room entertainment networks when Google, Apple, and Amazon can deliver massive libraries of movies and music? Furthermore, who needs a concierge when Alexa can deliver up-to-date information on local events and activities; book trips and activities; and provide restaurant menus, traffic updates, and notices of flight delays. Who needs a concierge when Google Assistant can help translate, find local movie times, and uncover virtually any tidbit of information available on the internet?
Of course, guests may have their own Alexa/Cortana/Siri/Google Assistant traveling with them on their phone or device; but the advantage of a smart speaker installed at the rental is that services can be set up to be locally relevant. For example, how does a traveler know to choose Whole Foods in San Francisco, Uber in LA, MyTaxi in Milan, Ocado in London, Countdown in Wellington, and Amazon Prime Now in New York City? And have accounts with all of these providers to boot?
More intriguingly, AI assistants might someday soon deliver the holy grail of guest experience and personalization. Imagine checking into a place saying "Hi, Alexa, it's me" and, based on your voiceprint, being logged into your Amazon/Google account and having all your Spotify stations loaded, your calendar and reminders set up, your movie watch lists preconfigured, your Audible books queued to where you left off, the temperature set to your preference, and all your accounts connected, including your Uber account, your Prime Now grocery shopping lists, and your favorite news sources lined up for your morning news radio. Imagine.
Not only could this brave new world allow VRs to catch up with many of the services delivered today by hotels; it could allow our industry to leapfrog the traditional lodging providers. Of course, this technology is available to hotels, too; and indeed, one of Amazon's first reported hospitality trials was at the Wynn Hotel in Las Vegas. Even so, it may not have been lost on Google and Amazon that VRs might make for much better partners: while a hotel may not be too keen to find alternatives to room service, the activities desk in the lobby, the minibar, or the gift shop, our industry may be much better prepared and incentivized to leave these in the past.
The Anatomy of a Smart Speaker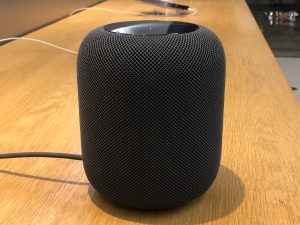 Amazon's Echo, Google Home products, and other smart speakers are really eight to nine products in one. They include an array of microphones and speakers; voice recognition and an AI assistant delivered from the cloud; account and payment mechanisms; an ecosystem of third-party apps or "skills" (and an environment to build, deliver, and provide custom skills); digital entertainment services such as music and movies; physical services such as the delivery of goods; smart home integration either in the cloud (by linking accounts) or as a physical hub connecting locks, thermostats, and lights locally; and, last but not least, an enterprise platform to configure, provision, and remotely manage multiple devices at the same time.
The different providers each have their strengths and weaknesses. As one would expect, Google is most focused on its search engine, Apple on entertainment, and Amazon on shopping. Only Amazon currently delivers an enterprise device management platform, Alexa for Business. It is important to recognize that smart speakers were originally conceived for individual consumers. As a result, deploying them in a VR context leads to complications. It is one thing to configure one device, but how about configuring one hundred? How does one clear the settings from the previous guest for the next one (in particular, that pesky 4 a.m. wake-up alarm)? How does one restore each device to its original state after a guest has added his or her own preferences? Having an enterprise management platform is a requirement for use in a commercial setting, and only Alexa for Business currently delivers that functionality, allowing the VR manager to automate certain actions, such as a complete "reset and restore" after each guest checks out.
Rose-Colored Glasses . . .
Voice-powered assistants might indeed make for a bright future for VR managers. They could provide an opportunity to establish a direct relationship with guests, even when guests book through a listing site, because the bundle of on-site services may require them to give the VR manager their payment and contact information. An on-premise presence can also serve as an antidote to the increasing disintermediation by apps provided by the listing platforms. As a versatile communication device (some devices even have screens), a voice-powered assistant can even serve as a platform for delivering concierge services.
These assistants may also unlock new revenue streams. VR managers should be able to participate in their guests' on-premise revenue streams, whether this means a commission on the sale of a local experience or on the delivery of a restaurant meal or a power adapter. Amazon, Google, and others could also create subsidized device packages for VR managers, as VRs are arguably the perfect showcase to introduce this new technology and its associated services to new customers. Amazon and Google are both assembling portfolios of smart home solutions, from Google's Nest thermostats and cameras to the Amazon Keys access and home security packages. Signing new customers up for service offerings such as Google Shopping Express, Amazon Prime, Prime Now, or Fresh could also generate attractive commission payments.
These devices are already becoming natural hubs for smart home and home automation. The adoption of smart home components in VR has generally been slower than expected, but this new push by technology titans may significantly accelerate adoption, improve interconnectivity, reduce costs, and—as discussed above—create new funding models.
Lastly, Alexa and company can help with significant operational improvements. They can provide smart lock access to cleaners, report arrival and departure, report on-site problems, act as an intercom connecting each unit with the VR manager's office, and even allow for preconfigured restocking lists, allowing cleaners to simply order what is missing on site.
A Dystopian Vision: The Devil and the Details
Unfortunately, the devil is in the details, and there will be bumps along the path to a future like the one described above. Having said that, the future is not far off; all of the elements described above already exist today.
The first bump, though, is that these devices were designed for consumers, not for commercial use. There are some serious privacy issues raised with a device that always listens, and can even "drop in" (including with video). Consequently, receiving opt-in, explicit, and informed consent is critical. In a consumer context, where device owners install the device in their own homes, obtaining informed consent is straightforward, but a VR context is quite different. A great deal of work will need to be done to establish the legal and privacy framework regarding using these powerful devices. For example, most providers give the account owner access to the usage history. This is straightforward if the account owner and device user are one and the same but not if the account owner is the VR manager and the user a guest. Only Amazon has started to address these issues with Alexa for Business.
The second bump also relates to account ownership. In theory, a VR manager could today set up a "house account" with each of the major service providers (Amazon, Uber, and Google Shopping Express), let guests order services, and then bill them back. But this would be a crude approach indeed. For starters, it would probably violate the providers' terms of service. Second, it would expose the manager to risk: What if the guest orders a diamond ring on the house account, and his or her credit card is bad? Third, today it would be a labor-intensive and highly manual exercise to track each transaction back to the right person and bill accurately. This is just the tip of the iceberg. The conclusion here is that these are still the early days of this technology and that scalable solutions and frameworks will need to be found, but Alexa for Business demonstrates that at least one of the major platforms is working on those solutions.
Third, it's quite likely that the platforms' preferred long-term solution to managing access to services is to allow users to log into a smart speaker with their own (Amazon, Google, Apple) accounts. A voice signature can be used to authenticate the user; "Alexa, it's me" may not be far off. But this raises a different set of questions. If users log in with their Amazon or Google accounts, once again VR managers are cut out of the transaction and disintermediated. In other words, they are no better off than if the guest relationship were directly with Airbnb, Expedia, or Booking.
Lastly, Google and Amazon have made great strides in creating interconnectivity among the thousands of different devices that make up the smart home. With the battle for dominance heating up, Apple, Google, and Amazon are starting to build their own ecosystems. Google's acquisition of Nest and Amazon's recent acquisition of Ring are examples demonstrating that the future will probably be less interoperable—which is not in the interest of VR managers.
What's Next, and What to Do?
In summary, the rapid evolution of AI and voice recognition combined with aggressive investment by the technology titans Amazon, Google, and Apple has led to a perfect storm: consumers are adopting voice-powered services in unprecedented numbers, creating a technology wave that cannot be ignored.
There is much to like about voice services in a VR context: it is an intuitive way of interacting with technology, hundreds of millions of customers are already accustomed to it, and it provides a technology platform to leapfrog hotels and deliver a highly innovative guest experience on the premises. As such, it can be a major factor in driving convergence and hence be a major growth driver for our industry.
It also has strategic implications. On-premise service offerings can help stem the disintermediation VR managers are experiencing from the listing sites. Also, in the face of likely margin compression in the future, it can open new, meaningful sources of revenue.
We are at the beginning of this revolution, and there are many tricky questions that have not been resolved yet. This technology wave will not go away, however, so the time for experimentation is now. Experimentation today is cheap; device costs have plummeted, and because the vast majority of device value resides in the cloud, there is a low risk of obsolescence: the core hardware components (speakers and microphones) are basic and are on a relatively flat development curve.
The real cost is thus not the hardware but rather the teething pains of implementing these solutions with scalable processes against the background of an enterprise framework that is either nascent (Amazon) or missing altogether (everyone else). But that is also where the value in early experimentation lies. Ultimately, a successful implementation of the world of opportunity ahead relies on a robust framework of great processes, and the VR managers who excel in process management will be well positioned to capture that opportunity.
We also need to become more active as an industry to shape the future, rather than just being spectators on the sidelines. Our industry is arguably an ideal showcase for this new technology wave, and if convergence with traditional lodging is driving our growth, then opportunities to reshape the guest experience will be critical to our future. But while maneuvering our path between eight hundred-pound gorillas (the listing platforms) and the technology titans, we need to participate in setting the rules of engagement. The future will be bright, but only if we take an active role in shaping it.
Alex Nigg is the founder and CEO of Properly, the operations platform for the short-term vacation rental (VR) industry. Properly is the first platform in the VR industry to support Alexa for Business, allowing automated management of Amazon's Echo devices based on guest check-in and checkout dates.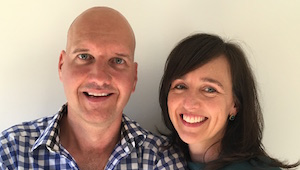 Alex and his partner Tammi are frequent speakers and panel moderators at VR conferences in North America and Europe; their sessions have been attended by thousands of property managers and owners.

Alex is a self-proclaimed geek and the proud owner of over a dozen Alexa, Google Assistant, and Siri-enabled devices used in Alex and Tammi's rentals and homes in Seattle, San Francisco, and New Zealand.

<!-comments-button-->