As of Monday, HomeAway's chief revenue officer Jon Gray and chief marketing officer Mariano Dima are no longer with the company, indicating a change by Expedia in the trajectory for HomeAway's vacation rental marketplace.
Last week, during Expedia's Q4 2016 earnings conference call, CEO Dara Khosrowshahi said, "We've actually brought in some excellent talent to really build up the [HomeAway] team, some talent from within the company."
Khosrowshahi added, "And I think that HomeAway, as it's transitioning from a business that whose economics were based on subscriptions and subscription renewals, and there is a certain marketing strategy to drive subscription renewals, to a business and strategy that's based on driving transactions, that's our bread and butter as it relates to our OTA brands."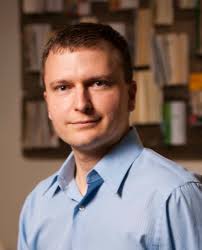 Jon Gray joined HomeAway in 2004 as the third employee at the company before its landmark purchase of VRBO.com in 2006. Gray served the company in many leadership capacities over the years, and in April of 2015, Gray was named as the company's chief revenue officer. In this position, he was responsible for the delivery of global revenue and managed the business development, sales and regional business teams.
"After more than 12 years with HomeAway and starting his career as our third employee, Chief Revenue Officer Jon Gray decided it is time to pursue new opportunities," said Jordan Hoefar, corporate communications manager at HomeAway. "We are incredibly thankful to Jon and all his contributions during his tremendous tenure."
In July of 2014, former Visa Europe CMO Mariano Dima was named chief marketing officer for HomeAway.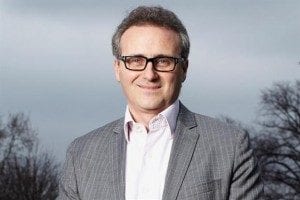 In this position, London-based Dima oversaw all global marketing, corporate communications and brand initiatives and was responsible for the "Whole Vacation" marketing campaign that guided HomeAway's messaging and simultaneously differentiated the company from both hotels and Airbnb. Mariano also spearheaded the Eiffel Tower vacation rental giveaway campaign about which Dima said, ""We had a big idea to create a HomeAway where no one would believed would be possible, and now it's here."

Hoefar added, "Similarly, Chief Marketing Officer Mariano Dima decided it is time to leave HomeAway to pursue new opportunities. We appreciate Mariano's vision for the HomeAway brand and his leadership as the company invested in and grew the marketing organization."

In addition, several organizational changes are being reported within HomeAway's software division. However, HomeAway's Hoefar said, "There aren't any significant org changes in our HomeAway Software division to report."

Updated 4:36 ET, Feb, 15, 2017 with comments from Jordan Hoefar, HomeAway's corporate communications manager.

<!-comments-button-->