In 2002, Steve Milo, founder and managing director of Vacation Rental Pros Property Management LLC, purchased his first vacation rental home in Venice, Florida, and struggled to find a competent property management company in the area. He decided to self-manage and explore the opportunity in the market. By 2006, with a background in eCommerce, Milo owned or co-owned ten vacation rentals and was having great success renting the properties on his website. Seeing the opportunity in the marketplace, he decided to launch Vacation Rental Pros. By the end of 2006, he was managing 25 properties.
Milo's initial growth was organic. "I started the business in a recession. Many property managers had stopped taking new homes because they were having trouble getting bookings. In hindsight, the recession was an opportunity. It allowed us to take advantage of a tougher playing field. By running a lean organization, we were able to be profitable, and we used that profit for marketing. We ended up having more bookings than units."
Only ten years later, Florida-based Vacation Rental Pros now employs 120 and manages over 2,200 properties in 17 markets in the US with plans to grow to more than 2,500 by the end of the quarter. Milo's company is currently one of the largest vacation rental management companies in the US with no plans of slowing its growth trajectory in the near future.
"We run a tight G&A," said Milo. "This doesn't happen by accident. It happens because management buys into the philosophy of keeping expenses low and having productive employees."
Armed with what Milo calls the "Vacation Rental Pros System," the company has established a formula that provides a level of efficiency and profitability across multiple destinations on a large scale that the vacation rental industry has been slow to replicate.
Acquisitions
In the last two years, Vacation Rental Pros has acquired 15 companies, including Five Star Vacation Homes in Orlando, Hilton Head Rentals & Golf in South Carolina, Jackson Mountain Homes and the vacation rental contracts from SmokyMountains.com in Gatlinburg, Waterfront Vacation Rentals in St. Petersburg, Condotel and Kokopelli Property Management in New Mexico, and Maui Condo and Car in Hawaii.
With his experience in acquiring companies and bringing them into the Vacation Rental Pros platform, Milo has had the opportunity to learn some valuable lessons along the way including more closely examining the market potential and the company's viability. "The first thing we're looking for is the ability for the market to continue to grow," said Milo. "So any time we look at the market or a company within the market, we're looking at how much potential is there to grow beyond the book of business we acquired. After that we're looking at the company itself, its adjusted income, its overall operational efficiency, and any areas where we can create efficiencies from the Vacation Rental Pros model, as well as where we can create a revenue."
Milo also prefers to complete acquisitions at the end of a market's season or before the beginning of the season so that they can move the acquired inventory into the Vacation Rental Pros platform. "Our platform is really the critical component of our success and its capability separates us from most of the other companies in the space as we are able to work from the centralized platform and being able to gain the efficiencies of our central office and our satellite offices working on the same platform, and leveraging the talent within the entire organization."
When Milo acquires a new company, he generally expects to see a 10 to 15 percent attrition in the transition. "We are realistic with the fact that Vacation Rental Pros has a little bit of a different model, and that model may not work for every single property owner. Our model is much less touchy-feely than some companies provide, and there's going to be an element of owners with—as important as revenue is—they also value this touchy-feely component of being able to talk to a principle that knows their life history."
Milo added, "What we can do is provide a layer of professionalism to the organization that they may have previously not seen. We have a robust owner portal, detailed owner confirmations, and smart locks that we're paying for as company. We have much more robust marketing and integration to OTAs that lends itself to drive to significant incremental revenue, and we have much more robust rate management. So we do expect some attrition, but in each market we've gained a significant number of new owners by the process of opening up solicitations to new property owners to offer our services, and we tend to believe that by having a local office and combining it with the items that Vacation Rental Pros does extraordinary well, we can be the best of breed in the market we enter."
Vacation Rental Pros Secures $27 Million
To support its future growth, Vacation Rental Pros announced the completion of $27 million in bank debt. In late 2016, Fifth Third Bank approved $20 million in commercial bank debt for Vacation Rental Pros, and Gladstone Capital invested $7 million in the company through secured second lien debt to support the company's continued growth and expansion into new markets.
According to Milo, the ability of the company to raise a large debt round shows the strength of his business model. "While several of our high profile competitors continue to raise equity, Vacation Rental Pros is able to raise market rate commercial debt based on the strength of our financial statements," said Milo. "The strength of our business model is what separates us in the industry. We are able to achieve both growth and profitability at the same time. As a result, we have been able to avoid equity partners and warrants and have all the options open to us for future growth."
Business Model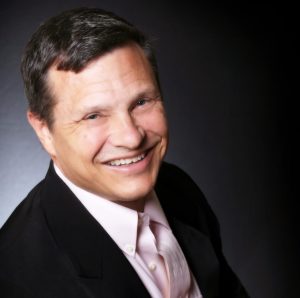 When examining the Vacation Rental Pros business model, the fact that Milo sought commercial financing, in an industry driven by equity funding, stands out. "The reason why Vacation Rental Pros business model is little different than some other high profile companies that are completing acquisitions is that we are inherently profitable," said Milo. "And we've been inherently profitable from day one. When you make money—and you make money consistently—it allows you a lot of options in terms of how you grow your company. So, Vacation Rental Pros has not had to take on equity partners. We've been able to grow using our operating cash, and then we've also been able to get financing through commercial banks at commercial rates.
Milo continued, "In order to borrow money from commercial banks, it means that you have to have a balance sheet that works within leverage and ratios that commercial banks find acceptable to risk their capital. And that also mean that you typically have audited statements and quality earnings reports. The fact that Vacation Rental Pros has operated in a profitable manner, has avoided having to go after equity, and has been able to get bank financing, should tell owners and other potential companies out there that it is possible to run a profitable business of scale in this industry, if you do it the right way."
As evidence of its lean organizational structure, Vacation Rental Pros has performed in an optimal manner of running profitable business while also growing 65 percent per a year, and that growth rate is increasing. Milo continues to invest money in technology that adds to the company's efficiency and profitability margin.
"It takes a platform, management, discipline, and leadership to drive a profitable business, and management needs to be numbers oriented, performance driven, and have the ability to really think through problems as opposed to throwing bodies at that problem, said Milo." We tend to be very methodical about thinking through challenges, options, and solutions, and we avoid simply hiring a massive amount of people to attempt to solve the issues we face in our business. It's a culture that starts from the top, and then spreads throughout the organization. And it's one of the reasons why it is tougher to be an employee at Vacation Rental Pros, because we have higher standards, and we have higher expectations. But it is also one of the reasons why the people that are at Vacation Rental Pros, are extraordinary in terms of its productivity because the employee culture itself is one of excelling and buying into standards and performance."
Historically, Milo has not always retained all of the employees at the companies he has acquired. "When we get into a market where employees don't feel that they have to work at the level and at the standards we expect, or simply do not want to align themselves with the Vacation Rental Pros process and procedures that we are expect from our employees, we make the decision to centralize the functions out of our corporate office," explained Milo. "It is not the first option that we would prefer. We would prefer instead to continue to manage the properties with the local staff that is in place, but with our model, we have an option to simply reduce the local staff level. And we've done it at two locations, and it's worked extraordinarily well."
Milo continued, "The vacation rental industry is interesting in that it is so fragmented, with many different companies and many different ways that people operate. In some cases, there's a lack of talent in the industry as a whole because, in resort markets, you have limited options for resources. What some companies have done is overcompensate either by hiring more people than they need or by retaining and overpaying individuals who have a lot of legacy knowledge in their head but are inefficient. We've been able to enter those resort markets and disrupt some of these G&A issues by being efficient."
Milo attributes much of the company's profitability to the creation of a hybrid model, "On one hand, we're able to grow revenue by being smart about fees, smart about margin, really dialed into OTAs and online bookings, and all of that different technology that really can move the needle in terms of revenue management and yield management," said Milo. "In addition, we're extremely good at managing G&A. Not just employees, not just salary structures, but also really looking at the underlining aspects of the business including housekeeping, maintenance and even the process for how those services are delivered, and ultimately how they billed back to the unit owner. And so, by doing all of those things, and doing them well, and having a platform that truly can scale, we're able to grow our profits in a way with that margins continue to increase."
The Vacation Rental Pros Marketing Strategy
One of the unique aspects of Milo's business plan is his approach to marketing. Milo uses a group of specialized freelancers to execute the Vacation Rental Pros marketing plan. These expert independent contractors have worked under the Vacation Rental Pros system for years and manage user interface, organic search, paid search, email marketing, CRM, and more. "Almost all of our marketing is actually external," said Milo. "It's a model we prefer as we think that the best specialized marketing talent are freelancers who have done this for a living in across multiple clients and across different industries."
He has found that the most effective marketing channel is email marketing. "There are two aspects of email marketing. First, there is acquisition marketing which would be to induce people who haven't booked with you. We continue to mail them in hopes that they will eventually book with you."
He continued, "Then there are the guests who have previously booked with you. And that obviously produces the best ROI for marketing. Everything else is going to increase in cost from there. Some of channels are far more efficient than others."
With third-party distribution channels, Milo tracks his performance closely. "I think HomeAway has publicly indicated that they believe their average advertising expense as a percentage of revenue is in the five percent range. We certainly have found that's the case using a subscription model."
"There are other companies out there like Airbnb that have a three percent fee, but there is a high manual component in operating on them," Milo added. "Then, other distribution companies have a much higher fee. It requires discipline when building an OTA strategy."
Milo also advises VRMs to closely monitor their spending on paid search strategies. "Paid search is really the area where companies have to be extremely careful because there are giant multibillion dollar companies that are competing in our markets," he said. "HomeAway, Airbnb, Priceline, and even TripAdvisor are all spending money on AdWords in the vacation rental market. If you are not careful and smart, you could see your cost for distribution [reach] as high as 25 to 30 percent. You have to really be smart, you have to really target long-tail keywords and stay away from broader terms that are very expensive and provide low conversion rates."
Milo also addressed Vacation Rental Pros's SEO strategy: "We have spent lot of time and lot of money on content, photography, copy, and even captions for photos in an effort to better market our homes and provide better information to our guests about the properties they want to book. The additional benefit is that this content really helps with the search engines. We hope, at some point, that Google will start to recognize local and regional firms, as opposed to international OTAs, for some of these organic keywords."
Revenue Management
Steve Milo has also developed an internal revenue management system that has helped Vacation Rental Pros out-perform the market in pricing. "I have not found an external solution that can replace what I do right now," said Milo. "We have built a platform where we are able to manage a number of different regions. It is extremely powerful and gives us a competitive edge in every single market we enter because we can price per week, per day, and per weekend, in contrast to what we've seen in most platforms in our industry doing more flat pricing, low-level pricing, and less variable pricing."
Milo added, "We typically excel in being able to outperform, or out-yield, our competitors during the season; and during the off-season, we typically come in a little lower than [our competitors] which allows us to drive high occupancy. This is an area of opportunity, and it's really been an area where we excel."
Growth
"We manage over 2,200 properties right now, and we'd like to be around 2,500 properties, by the end of the first quarter," said Milo. "However, unit count is the least important metric of growth because I think it is a little misleading, but it is one that most property managers and owners can relate to. We have a number of deals under a letter of intent and contracts that should close at the beginning of 2017. We're looking to integrate these companies quickly into Vacation Rental Pros and our platform, so that we can enjoy a full 2017 of revenue."
According to Milo, the acquisition environment was buyer friendly from 2008 to 2013, and seller friendly from 2014 to 2016. Entering into 2017, he sees headwinds for sellers with an increased risk of natural disaster, the devaluation of currencies against the dollar, and the fact that there are some economic models that indicate the US may be headed into an economic slowdown.
"One thing that sellers need to think through is that it is not always a good idea to just wait and think that the market will continue to increase the valuation of their company. There is a cycle for everything," said Milo. "That is one of the biggest things we see when we're talking with potential seller. In some cases they think they can work another year or two and the value of the company will continue to increase. That is not always the case, and in the markets with the natural disasters, that will not be the case, and we'll actually see the reduction of the revenue in 2017. So we think that 2017 will be a year where it will probably start to move more to buyer market than a seller market."
Looking to the Future
Milo predicts that the industry will see more acceleration on the distribution level for the vacation rental industry as OTA companies open the vacation rental business up to more of the mass consumer.

"We believe that the OTA space is another area where Vacation Rental Pros is uniquely qualified to accelerate its revenue and its occupancy over competitors," said Milo. "There is a large digital divide in terms of the OTAs because so many of the OTA aspects require advanced knowledge and expertise for configuration in database management. It is not as simple as turning on a feed. It requires a lot of set up, database structure, and then configuration. Vacation Rental Pros is really dialed in on these aspects."

Milo has found when he acquires new companies that they often have not had the staff or resources to set up and manage OTA distribution well. "I don't think it's reasonable to expect your staff in your local office to be able to understand complex configuration, setup and database aspects to maximize yield management on the OTA channels. That is not a reasonable expectation," said Milo. Because we're in an immature environment for OTA setup, and one that's extremely fluid, you need to have an advanced level of setup and configuration to be able to succeed."

Milo also offered other VRMs some advice in understanding OTAs and how to best work with them. "I think any property manager who doesn't believe [OTAs] have their own agenda should probably start to process of selling their business now. OTAs definitely have their own agenda, and they definitely are going to tell you what they think is in their best interest, which may or may not be in your best interest. You have to be careful, you have to be prudent, and you have to look at the data they provide you and really use common sense. Does it make sense to relax your booking rules for your primary season? The answer is no. Does it make sense to relax or test your booking rules, your cancelation policies, and your deposit policies for the off-season? The answer is yes."

Milo added, "Doing business with OTAs is not as easy as everybody think it is because some of them are challenging to work with. Some have significant technical issues, some want to be the merchant of record, which causes tremendous heartburn because they control all the money, and some have policies that supersede your own policies, and may ultimately cause you to lose your entire revenue because you may have, for example, an Airbnb caseworker who provides a refund your guest at their sole discretion. Property managers really need to think through where and how they're going to distribute their inventory."

Over the next two years, we can expect to see Vacation Rental Pros begin to leverage its growth, scalability, and sustainability by entering into strategic partnerships. "Where we're heading into the future is that we're looking at a number different ways to continue to differentiate Vacation Rental Pros," said Milo. "Part of that is looking at strategic partnerships. In 2017, I'm looking forward to a number of conversations with strategic partners, who now view Vacation Rental Pros as a national player and who are starting to hear about us from others within the industry as a company that has their act together and is going to be around for a long haul. Companies that are strategic want to do business with the companies that are going to be in business a long term, and those doors are starting to open to Vacation Rental Pros."

We've kept all of our options open for how we will best move forward in 2017 and 2018, partly because we don't answer to equity partners, we have a clean slate, and we have an ability to map out the paths that are in the best interests of the company and our guests and our owners.

<!-comments-button-->