Vacation rental management is a complicated business. Managers need to excel across a wide range of skills and initiatives: hospitality provider, social marketer, asset manager, trust accountant, maintenance department manager, and more. While one foot walks a fine line as both a partner and competitor to OTAs to acquire new guests, the other builds the company's brand presence online. At the same time, one hand prepares individual homes for a turn day and delivers a guest experience that competes with hotels while the other manages owner relationships. Managers play a game of Twister that stretches and contorts their workflow.
In the past, managers could "get by" with doing business the way they always did. Times have changed. Now, with hypercompetition in the vacation rental market and nearly impossible consumer expectations, success or failure depends on using the right technology to drive efficient operations in each part of the business.
Successful managers have always prioritized efficiency and technology by using a host of software solutions to run their businesses. Friendly competition with long-time managers in local markets still exists, but today, managers must also compete with OTAs, Airbnb, and hotels, all of which are pushing further into the vacation rental market. At the same time, tech-forward companies with national footprints (e.g., TurnKey, Evolve, Vacasa, and Vacation Rental Pros) are focused on efficiently delivering exceptional service at lower costs. Further, these companies have the capital to fund their technology and growth.
The "Amazon Effect" and Vacation Rentals
To keep pace with innovations and investments in the vacation rental market and to remain competitive, managers need to modernize their property care operations and programs. This need for efficient and purposeful operations is multiplied by the phenomenon of ever-increasing consumer expectations, which is often referred to as the "Amazon Effect." The more consumers interact with on-demand apps, "smart" devices, and seemingly impossible logistics, such as two-hour shipping, the more these consumers come to expect these same standards of service from all providers. Consumers have become so spoiled that according to a recent IBM survey, 76 percent of consumers "expect businesses to understand their individual needs." These consumers are the guests many rental managers are trying to acquire, satisfy, and bring back. They are also the property owners who are becoming harder to impress.
For guests, this means delivering a property that not only meets the manager's standards for cleanliness and property appearance but is also exactly as consumers expect from the high-resolution photos and floorplans they've seen online. As a rental manager noted in a recent conversation, "People spend a lot of time researching a property; they envision themselves and their family in these homes before they book. If they arrive and it doesn't look exactly like they expected, they're upset."
Unfortunately, consumer patience and tolerance for mistakes is near zero, so rental managers cannot afford to make mistakes. Every unit needs to be accurately prepared and on time, without exception. The cost of acquiring a traveler and the consequences of negative reviews and refunds are too high. Only by meeting consumer expectations can rental managers drive repeat bookings, extract the full value of their marketing dollars, and deliver rental revenue to owners.
New Technology for VR Operations
Managers should utilize new technologies to provide their field staff with the tools they need to perform. The operational workflow for cleaners, inspectors, and maintenance personnel must be optimized, just as managers optimize their search engine marketing campaigns and dynamic pricing. As staff shift to cover a particularly busy turnover, everyone must easily access and reference standard property appearance photos to deliver consistently, reliably clean, and guest-ready properties.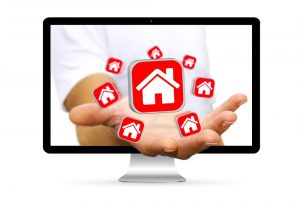 Back-office staff deserve modern tools and software to complete their jobs and represent the brand and hospitality standards of the company. Breezeway is helping rental managers meet these challenges with intelligent software that coordinates every step of a property turn day, including cleaning, property inspection, and follow-up tasks. No longer will managers be forced to use typical offline processes, paper checklists, calls, and separate calendars for internal teams and service partners.
Increased competition has forced managers to concentrate on the winning of new guests, channel management, and the development of sophisticated marketing strategies. Most managers have done little to improve the services that they provide to their property owners. As more options become available for owners to market their rentals themselves, and commissions are squeezed by new managers in every market, it's time to refocus on the owner experience and deliver elevated service.
Monthly owner statements are no longer sufficient to demonstrate how well a manager is taking care of the property. These income statements, which demonstrate limited context and lack visuals, do not tell the whole story. In fact, they often create more questions and confusion. Managers instead need to showcase the amount of time and energy they spend caring for and protecting the owner's most valuable asset while demonstrating their knowledge of the property.
At Breezeway, empowering managers to demonstrate how well they care for their owners' properties is our core mission. Our mobile app enables managers to collect and organize information about the property, including the make and model of the dishwasher, the location of the hot water heater, the number of windows, and the length of the driveway. Robust, organized, and actionable data not only create better records but allow rental managers to be more effective at their job and give homeowners complete insight into their homes.
A Better Way
Property management services have traditionally been reactionary—something breaks and the manager fixes it. This happens for several reasons. First, it is difficult for managers to stay in front of preventative maintenance. Second, many owners question the need for maintenance and repairs, not only because they want to avoid expenses but because they don't understand why the repair is needed. By improving the way rental managers communicate their work to owners and helping owners understand the full picture of their property, the conversation changes, trust is established, and their dynamic improves dramatically. This also opens the door to offering ancillary services to owners and helping them feel confident about the management services for which they are paying.

Before I cofounded and launched FlipKey in 2007, managers struggled to differentiate their brands, particularly on third-party distribution websites. Rental managers had limited tools beyond the testimonials on their websites to showcase their professionalism and the great experiences of their guests. Ahead of the channel distribution trend, FlipKey offered the first verified guest review platform for vacation rentals and helped managers collect and leverage guest reviews to increase consumer confidence and close more bookings. Today, with consumer awareness of the vacation rental industry three times what it was ten years ago, there is tremendous opportunity.

Companies that leverage technology to drive efficiency, improve operations, and elevate consumer experiences will capitalize on the growth of the vacation rental industry and dictate new standards of service. Forward-thinking, optimized workflow and intelligent property care programs will allow smart rental managers to deliver more value to their customers. This will make the difference between managers who meet the high expectations of their customers, both guests and owners, and outperform the competition and those who go out of business.

<!-comments-button-->