In regulatory battles over vacation rentals, there is a lot of noise about noise. While there are legitimate concerns over issues such as tax compliance, occupancy, trash, and parking; complaints about noise often incite the loudest objections. Yet these grievances are largely anecdotal and lack evidence or data to substantiate their validity, which leaves vacation rental managers and owners with little defense.
"The issue of noise elicits the most emotional and hyperbolized arguments by those opposing short-term rentals," said Matt Curtis, senior director of global government affairs and public policy for HomeAway. "In city council meetings, vacation rental opponents approach the podium with enthusiastic complaints about perceived parties that may or may not have even occurred. We are not having discussions about noise based on hard data."
This absence of noise-related data has given city council members and representatives few options when talking to enraged constituents about parties at short-term rental (STR) properties. However, with recent innovations in technology, vacation rental providers now have access to a much-needed monitoring solution to address the issue of noise.
What Is Noise Monitoring?
Until recently, property managers have had a limited set of options to monitor the noise levels at their properties. Typical solutions can be expensive as they utilize human resources rather than technology, e.g., roaming beach walkers and staff drive-bys. While these types of analog noise monitoring methods may have been sufficient in yesteryear, in today's era of heightened scrutiny and activated anti-STR groups, there is an obvious need for reliable, scalable noise monitoring solutions to address both perceived and real noise issues.
Effective noise monitoring accomplishes the following:
Tracks the noise level at rentals in real-time
Protects a guest's privacy by not recording content
Provides managers with the ability to customize noise level thresholds, which when breached generates instant notifications directly to staff
Keeps the noise level history after the fact, which is helpful information in instances of falsely and legitimately reported noise complaints
Integrates into existing management software and smart home control systems
Is scalable for portfolios of all sizes
Why Is Noise Monitoring Important?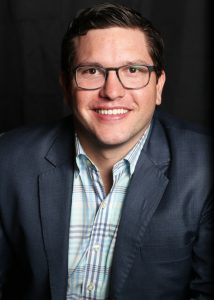 At the end of the day, noise issues are neighbor and community issues. Without noise monitoring technology in place, managers are reliant on neighbors and police to be their de facto noise monitors. When a manager finds out about their loud, partying guests after the disturbance has already angered neighbors or 911 has been called, then the consequences can be devastating.
No one knows this better than NoiseAware Co-Founder David Krauss. In early 2015, Krauss suffered a loss of over $30,000 from a single noise complaint. David rented his property to a couple who claimed they were in town for a quiet weekend. It was not until two days after the guests checked out that David received a letter from his HOA's lawyers informing him of the police report generated by his not-so-quiet guests' "mini-Coachella" party.
Neighbor relations soured badly, and he ultimately sold the property. Determined to protect himself from a repeat nightmare at his remaining short-term rental, David searched online for a noise monitoring solution but found nothing.
"I then teamed up with Andrew Schulz, a brilliant electrical and software engineer, to build a solution to my problem," said Krauss. "A few months later, we installed the first prototype in my rental property. I quickly realized two things. First, it was a huge relief to be able to remotely verify that it was actually quiet during quiet hours, and secondly, I could finally relax knowing that if a noise violation did occur, the automatic text message alerts would ensure that I was the first to find out, not the last."
How Noise Issues Affect Regulations
In a growing number of cities, the "noise issue" is cited as the number one driving force behind punitive short-term rental ordinances and bans. In February 2016 in HomeAway's hometown of Austin, Texas, the Austin City Council voted to ban Type 2 short-term rentals—homes not occupied by the owner. That same month, HomeAway launched its "Stay Neighborly" program, which features a zero tolerance policy for disruptive behavior of short-term home rental owners and travelers.
Carl Shepherd, co-founder of HomeAway, is confident that noise monitoring technology, and the hard data that it creates, will be significant in defending mischaracterizations in the future.
"Anecdotes and stories about 'party houses' played a major role in Austin's fight over short-term rentals," said Shepherd. "We knew that the anti-STR crowd's claims were exaggerated and the city's own records of 311 and 911 complaints showed that. If we could have walked into those public hearings with data showing the anecdotes were false, I know it would have made a difference."
As part of the Stay Neighborly program, HomeAway has partnered with NoiseAware to perform noise audit studies to collect anonymized noise data from short-term rentals in Charleston, Nashville, and Seattle.
"It is difficult to deny that this is the perfect way to deal with this issue," said Matt Curtis. "In every one of our conversations, elected officials do not have a principled objection to vacation rentals as an accommodations alternative. In most cases, these representatives regularly use vacation rentals for lodging on their own vacations. We just need, as an industry, to continue to find tools such as NoiseAware that offer real solutions to the concerns their constituents have about short-term rentals."
Noise Monitoring Is a Long-Term Solution for Short–Term Rentals
The growing number of short-term rentals in previously residential-only neighborhoods has brought about highly publicized protests, an increase in STR regulations, and in many cases the implementation of rental bans. If the industry can find technology solutions that address hot-button issues of residents in the same way that noise monitoring addresses noise complaints, perhaps the anti-STR tide can be reversed.

Tom Hale, former COO of HomeAway and current NoiseAware advisor takes the long view. "In the last few years at HomeAway, the perception that vacation rentals were riddled with noise issues became a top-tier concern," said Hale. "Innovative technology like NoiseAware will reorient the conversation to focus on effective solutions, not just perceived problems."

Hale added, "More critical for the industry in the long run, I expect noise monitoring will become the norm, guests that otherwise may produce noise nuisance issues will adjust behavior, and the use of data—not just anecdotes—will provide objective information to help cities create more sensible and enforceable ordinances."

By Amy Hinote

<!-comments-button-->