Looking for a great way to fill slow periods, promote your brand, save time, increase revenue (and help some great causes)?
Consider posting off-season vacation certificates that are promoted at black tie fundraising events. Setup takes 10 minutes (no software integration required!).   Geronimo's automated solution handles everything and you simply provide your typical great service on the back end. Post a few photos, valid off-season dates and your max retail rate and voila!.. you're all set.
There are over 600,000 black tie fundraising events in the US each year and vacations are by far the most popular items offered. These events have proven to create demand for off-season vacations, so why not leverage that demand to your advantage. Every day, Geronimo receives many requests for off-season vacations at properties like yours.
Geronimo has launched its TravelPledge brand for non-profits and already over 3,300 non-profits have private label TravelPledge sites that will promote your company. They recently met with all (1500) Habitat for Humanity affiliates.
If you already an account, sign in to your account. If not, get started and create a new property manager account (free).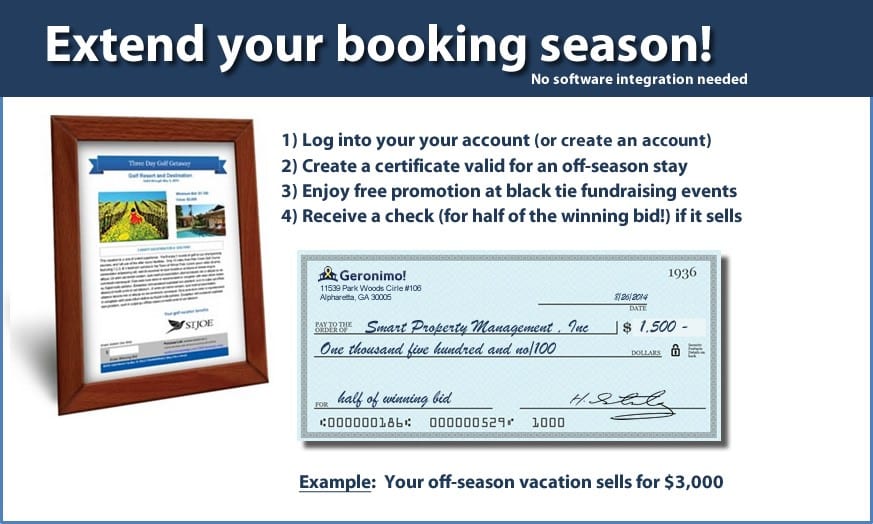 Need help posting your certs? Call Amy at 877.265.4273 x700.

<!-comments-button-->