The Internet reset the Vacation Rental (VR) market's product life cycle as it took what was once a simple cottage  industry and exploded it into a multibillion -dollar business that spans the globe. A guest in Peoria, Illinois, can now rent a private home in Stockholm, Sweden—in minutes. The advantages that technology has brought to the VR industry are incalculable, but one of the most glaring shortfalls has been in Guest Assurance.
In an interview earlier this year, I was asked, "What real assurance do guests have that the vacation rental they are renting is real and that the amenities advertised are accurate?"
I had only one answer: "None."
This problem could easily be laid at the feet of the Online Travel Agencies (OTAs), and if you read the terms and conditions that guests automatically—and most likely unwittingly—agree to, you will find something like the following:
The  site is a venue, and we are not a party to any rental agreement or other transaction between users of the site. While we do take certain measures with a goal to assist users to avoid potentially fraudulent or other illegal activity of which we become aware, we assume no liability or obligation to take any such measures or actions.
While  many people believe that OTAs should play a larger role in Guest Assurance, I think  they are not well-suited for the job. Inevitably, the pursuit of investor profit will conflict with any effort to manage standards of practice, which is why I am such a strong believer in the role of associations. When managed correctly, trade associations raise the level of professionalism, increase profits, and improve  customer satisfaction, no matter what industry they serve.
A Practical Approach  to Raising Guest Assurance: Certification and Accreditation
Certification: Protecting Our Industry's Brand
Certification is the process of documenting that the Owner, Manager, and Property are real and setting standards of truth in advertising. In an age of social media, the growing awareness of VR  scams is a threat to our guests' perception of the VR industry's integrity, and we need to have a response to it.
Vacation rental scams work two ways: either a new, fictitious listing is created or an existing listing's information is copied and the payments are directed to a different place. The reason  scams are possible today is because, even with all the advantages the Internet has brought to the VR industry, we have lost things, one being a physical place of business.
Before the Internet, establishing Guest Assurance was easier. Guests could contact owners and managers directly by calling them or walking into their places of business. Guests could see credentials hanging on the wall or confirm where they were calling. With the advent of Book It Now , guests no longer have these luxuries. So the question is, how do we make this information available to our guests on the Internet?
The Association of Vacation Rental Operators &  Affiliates (AVROA) has been doing work in the area of Certification and Truth in Advertising. According to AVROA, Certification is a two-step process:
Step 1 :  Give owners and managers a place to display their credentials on a dedicated certification web page.
Step 2: Create a uniquely numbered certification seal that refers to that page.
Quality seals  are recognized and relied on by millions of consumers for other products, and guests readily recognize the concept of a quality seal on a property listing or website  (see Figure 1.). The concept of certification seals is a powerful branding tool that can distinguish certified properties from uncertified  properties on the Internet and build sales.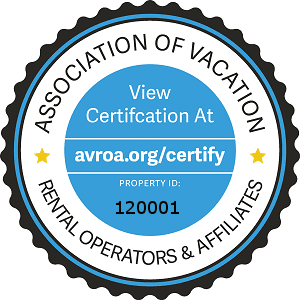 Figure 1. Above is the seal from the AVROA—a good example of a quality seal.
Managing Truth in Advertising is part of the Certification process. It is not possible to inspect every vacation rental and verify that its advertising is accurate, but it is possible to enforce a "Code of Ethics" that mandates Truth in Advertising. Mandating that Certification requires adopting association policy  on Truth in Advertising as the final step in Certification.
Because  associations are more recognized  for their ability to generate benefits members could never achieve on their own, associations will also gain more leverage to manage relations between members and their guests. Establishing standards of practice, along with methods of confirming and enforcing compliance, will be an ongoing task of all associations.
Accreditation: The Role of Education
Accreditation  is the final step in building a robust VR industry brand. But it is impossible to enforce standards of practice without offering ongoing education. Granted, as an industry, we are a long way from a comprehensive Accreditation program. We need to define areas of concentration and offer owners and managers the opportunity to receive education and earn Accreditation in those areas. But there are also hopeful signs.

Just as the Internet cobbled together thousands of individual rental platforms into a global tapestry, it has also brought visibility to the educational efforts of associations and entrepreneurs around the world. These early efforts represent the industry's first step in defining what our industry's standards of practice should be.

I applaud these early efforts. Every day a new summit is offered or an online education platform emerges, we learn a little more about our industry's education needs, but ultimately, education and Accreditation can only be effectively delivered through the collaboration of our industry's associations with experts from higher education.

I predict that you will be seeing more involvement by higher education. The VR industry is a great opportunity for study and for MBA or PhD candidates to do capstone pieces on setting standards of practice. I am sure it's coming, and the sooner the better.

The Opportunity of Guest Assurance and the VR Industry Brand

When the Internet reset the VR industry's product life cycle, it not only changed the way we do business, but it gave us the opportunity and responsibility to redefine ourselves in the eyes of our guests. Until now, the majority of the VR industry's effort  has been in developing ease of use and awareness. Mysteriously, guests have been willing to send money to people they do not know and to rent properties they have no assurance are being advertised accurately, but that does not mean they wouldn't prefer to reduce their risk or that they will continue to give the VR industry a pass.  As the media continues to cover the growing problem of vacation rental scams, VR guests will gravitate to those platforms that do the best job of making them feel safe.

You may have developed your brand  over the years so that it represents the quality and assurance that you have built into your company, but there is another brand level—the VR industry's brand that drives guests' perception of the VR industry as a whole. There is an old saying that "rising tides lift all ships." We all need to work together to define and promote the VR industry brand we want because regardless of how much we invest in our individual brands, our futures are inexorably tied to our industry's image. All you have to do is bring to mind any industry with a poor reputation and imagine working with that type of disadvantage.

The need for quality branding and Guest Assurance is going to continue to grow, and it represents a huge opportunity for those who are the first to embrace it.

<!-comments-button-->