Earlier this month Priceline-owned Booking.com launched Villas.com, a stand-alone vacation rental distribution website with a little over 150,000 listings.
How will Villas.com affect vacation rental managers, and where will it fit in with HomeAway, Airbnb, and other marketing channels?
Part 1: Vacation Rental Distribution Background & Current Landscape
Below is a brief summary of the vacation rental activity of distribution channels.
1. Booking.com
Priceline purchased Booking.com in 2005 for $135 million, a little over a year before HomeAway raised $160 million and acquired vacation rental website VRBO.com (at a rumored purchase price of $100M-$120M), which had 65,000 listings at the time of purchase.
Booking.com began including vacation rentals on its site in late 2012 and added Interhome's inventory of 32,000 rentals in early 2013. However, Interhome has been casting a wide net with distribution partnerships with TripAdvisor (2011), HomeAway (2013), Pathway GDS,  and vacation rental metasearch website Tripping.com (2014).
Booking.com, which now has over 150,000 vacation home listings worldwide, has encountered challenges with 1.) providing vacation rentals without cannibalizing its hotel business, and 2.) handling complex fee/cancellation policies in a way which is consistent with its hotel policies. Launching stand-alone vacation rental website Villas.com could potentially serve to lessen the problems of conflicting priorities and consistent policy offerings to consumers.
2. HomeAway
While Booking.com and other companies were experimenting with vacation rentals, HomeAway, with its acquisition of VRBO along with approximately 21 other vacation rental websites, became the largest online vacation rental marketplace in the world and -according to their 2014 Q1 report – currently provides 952,000 vacation property listings and has attracted 245 million visits last quarter (compared to an estimated 150,00 listings and 100,000 annual visits in 2007).
3. Airbnb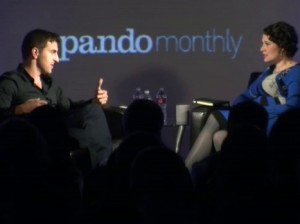 Airbnb was founded in 2008 but did not begin gaining traction until receiving a few rounds of funding in 2010-2011. In April 2014 after gaining popularity, marketshare and media attention, Airbnb closed $450M in funding at a $10 billion valuation.
Airbnb has now raised $826M and advertises over 600,000 short term rental listings.
4. TripAdvisor
TripAdvisor's first vacation rental acquisition came in August 2008 (while it was still owned by Expedia) when it purchased FlipKey with 50,000 vacation rentals. Less than two years after acquiring FlipKey, Expedia purchased U.K. based HolidayLettings, adding 40,000 vacation properties. In 2011 Expedia spun off TripAdvisor, but TripAdvisor still prioritized its presence in the vacation rental industry with several acquisitions. After its most recent purchase of VacationHomeRentals.com, TripAdvisor now has 550,000 rental listings worldwide.
5. Orbitz
In 2008, Orbitz announced they were "giving its customers access to the largest portfolio of vacation homes that can be booked instantly online through a major online travel company" with a partnership with Zonder. However, Zonder's relatively low inventory and technology issues appear to have conflicted with Orbitz's long-term objectives. Zonder shut its doors, and vacation rentals disappeared from the Orbitz marketplace.
6. Expedia
Expedia entered the vacation rental space while TripAdvisor was still a part of the Expedia family. After Expedia spun off TripAdvisor in 2011, Expedia shifted focus away from vacation rentals until 2013 when it announced a partnership with HomeAway, TripAdvisor's largest vacation rental competitor.
According to Skift's Dennis Schaal in his article Here's a First Look at the Expedia-HomeAway Vacation Rental Experiment , "This current version of the Expedia-HomeAway vacation rental beta functions more like an advertising relationship would than a tightly integrated booking process. These are very early days for the partnership, and what you see undoubtedly won't be the finished product."
In a recent HomeAway Q1 2914 earnings call, Brian Sharples gave an update on the Expedia partnership saying, "Both HomeAway and Expedia would like to add greater volume of listings to this program, so we are accelerating internal development work to enable this sooner than we had originally planned and outside of Expedia we continue to make product investments to enable broader distribution of our listings in the future."
7. Metasearch
A few metasearch platforms (similar to a Kayak model for vacation rentals) were also created over the last few years. Otalo.com was founded in 2009, former Google engineer Mark Crady started Rentmix.com in 2009, and Tripping.com was founded by ex-StubHub exec Jen O'Neal in 2010. However, these sites have been slow to gain any real traction among consumers. This may be about to change. San Francisco based Tripping.com recently closed its Series A funding round. Although the amount hasn't been disclosed, it is rumored in the $5M-$10M range.
Vacation rental listing representation:
Booking.com/Villas.com -150,000 listings
HomeAway  -952,000 listings
Airbnb -600,000 listings
TripAdvisor -550,000 listings
Orbitz -0 Lisitings
Expedia -Beta
Metasearch -aggregated >1 million
(By comparison, the VRMA represents companies who manage approximately 70,000 properties)
Part 2: Professionally managed vacation rentals and distribution (coming soon)


By Amy Hinote

<!-comments-button-->