Provide continuing education and training for your vacation rental team by registering for the free VRM Intel Webinar Series.
Start Off 2017 by Adding to Your Bottom Line
January 10, 2017, 2:00 ET/11:00 PT
Learn more about lowering your Payment Processing costs by reducing unnecessary losses and processing fees and add that savings to your bottom line. Presented by Dawn Yeskulsky, Director of Business Development & Partner Relations, Ascent Processing
Employee Handbooks: Key Changes for 2017
January 24, 2017, 2:00 ET/11:00 PT
If your handbook hasn't been updated in the last 6 months, it is most likely out of date. For example, do you realize that you can't prohibit discussions on pay and benefits and are you aware that recent changes to overtime may require changes on how you pay salaried employees? Creating or updating employee handbooks may be a daunting task, but it is a task that must be completed. Employee handbooks can be powerful tools for communicating policies, standards of conduct and values to employees and supervisors however, they also can be a source of employment law liability. This session will help participants get the most out of their employee handbook while avoiding liability. They will learn about common mistakes often made in drafting policies and important strategies to eliminate those errors. Presented by Sue Jones, President, KLS Group
Understanding the Buyer's Journey
February 14, 2017, 2:00 ET/11:00 PT
This presentation will outline the typical buyer's journey. Understanding how a traveler researchers and plans for vacations will ultimately help you find new channels for marketing and better assess the channels that you are currently utilizing. We will be discussing abandonment rates on your website, the purchase cycle of a traveler, understanding how this displays in your analytics, and ways to increase lead capture throughout the buyer's journey.        Presented by Tim Schutts, Resorts and Lodges
How to Diversify your Online Distribution Strategy
February 28, 2017, 2:00 ET/11:00 PT
The Internet has deeply transformed the tourism industry and allowed big new companies such as OTAs to develop and grow quickly, making it difficult for small rentalpreneurs to stay visible to their customers. However, vacation rentals would be guaranteed a higher occupancy rate by diversifying their online distribution channels. Throughout this webinar, we will present you the unmissable platforms of the industry, and the characteristics of each of them. We will also focus on the different types of connection that Xotelia proposes for each of its partners. This is an opportunity for you to know more about the new certified connection with Airbnb. Presented by Silvia Escudero, Xotelia
The Basics of Professional Vacation Rental Housekeeping
March 14, 2017, 2:00 ET/11:00 PT
Housekeeping is the most labor intensive department of the vacation rental company. Having it run efficiently is not rocket science. There are several basic pieces of knowledge that when mastered will allow the department to run smoothly. Presented by Durk Johnson, Executive Director, Vacation Rental Housekeeping Professionals (VRHP)
Archives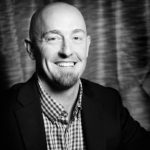 While facing fierce competition on the digital front, it's more important than ever to capture your audience on your website and focus on improving the user experience to increase your bottom line.
In video, Peter dove into specific tactics to generate more online bookings by optimizing your digital experience and creating an environment designed for long-term growth. While these adjustments may be small, optimizing will deliver an improved experience for your guests and increase your overall revenue. Presenters: Peter Scott, President, Bluetent
How to create a complete digital marketing plan for 2017. SEO, PPC, Social, Email, UI/UX, Analytics.
By Brandon Sauls, President and Owner, ICND
In today's competitive industry, streamlining operational efficiencies to drive revenue performance is the key to more success. There are metrics within your data that can tell you which processes could be hiding higher profits and these formulas could be your key to optimizing your vacation rental company.
Find out these key formulas, how to identify the data, and learn those areas where you could improve revenue performance and get more out of your business! Speaker: Heather Weiermann, NAVIS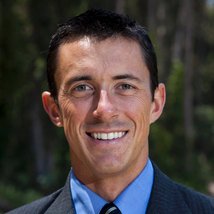 Learn how you can leverage data to make more money without spending a dime on marketing. We'll cover the basics of predicting demand, analyzing supply and competitor pricing, analyzing hotel competition, and understanding booking curves. If you are in charge of setting rates at your company and want to become more sophisticated in your pricing either to ward off "next-generation" competitors or to make your owners happier, this is a great opportunity to learn and share strategies.
Presenter: Ian McHenry, Co-founder and President of Beyond Pricing
Online Strategies for Homeowner Acquisition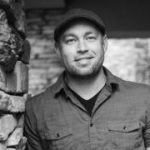 Strategies for landing homeowners. Combining your current tactics with online marketing for greater conversion.

Presenters: Joshua Guerra and Brian Selleck, Bizcor

<!-comments-button-->