The vacation rental industry is booming. In the United States alone, there are an estimated 4,500 professional operators managing more than 600,000 units with a compound annual supply growth rate as high as 7 percent. When smaller operators with less than five units are thrown into the mix, the total number of operators increases to more than 20,000. And the United States represents only 25 percent of the global market. This space is massive!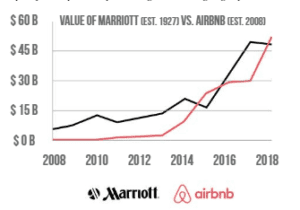 What about demand? Take one look at the growth of Airbnb's valuation versus Marriott's, and it is clear the vacation rental side of the hotel and lodging industry, which is expected to continue to grow by 10 percent year over year through 2022, isn't going anywhere. 
To that end, although both supply and demand are growing, the ever-changing vacation rental industry we all know and love remains highly fragmented and outdated on the business-to-business (B2B) side (for more than just technology). I'm not going to beat around the bush . . . it's a mess!  
Without naming names, it's time we take an honest look at some of the core issues and inefficiencies on the software side of the space, which from a bird's-eye view has remained largely unchanged for the past five-plus years (with the exception of revenue and yield management tools, which are frankly still maturing). 
I'd also like to nod to some of the promising new technologies and services along different parts of the value chain that I believe are helping move the industry forward. There is tremendous opportunity out there for the brave, the bold, and the innovative.  
Without further ado, I give you the good, the bad, and the ugly of the B2B side of our beloved vacation rental industry. 
First, the Ugly: Lack of Transparency, Price Gouging, and Dishonesty 
There exists, at this very moment, a thriving third-party distribution player that offers its paying customers zero visibility into reservations for the very units they manage. "You got a booking!" But from which channel? Not provided. Who is staying at our property? Sorry, but we mask the guest email address, and you can't talk to them. How do I email my guests the check-in info or a survey after the stay? You can't. Exactly how much are you making off of my inventory? Apologies, but we can't tell you that.
Well, it turns out that this particular provider, which has substantial market share, is generating what are arguably exorbitant sums of money considering they don't even have the keys to the properties. According to an anonymous but verified (and frustrated) customer, "After prodding one of their team members on a recent call he finally admitted to me that they always mark up the prices fed to channels like Airbnb, HomeAway, and Booking.com such that before paying the channel their company nets 23.5 percent in fees, at minimum, from each booking . . . for just channel management, which we already pay them 3–4 percent to handle."  
This frustrated customer continued, "If inflating prices for entire markets isn't bad enough, we also found out they are double dipping our damage waiver fees by lumping our $75 waiver into the 'cleaning fee' they serve up to the guest, then charging each guest a separate waiver of $39 to $99, which their company keeps. We've calculated that over the past 90 days they have raked in over $25,000 from our company off of only 80 reservations, $7,500 of which is from damage waiver fees alone."  
Understandably, the aforementioned supplier has decided to pull its inventory from this service provider. 
Although generating revenue is critical for any business, are significant price markups and non-transparency with suppliers and consumers helping move our industry forward? Is it logical that the party on the ground managing the unit has zero control of its reservation data or communication with the guest? I think my five-year-old could answer that one. 
Next, the Bad: Lack of Innovation, Nickel and Diming, and Inertia
Although property management systems (PMS) and ancillary distribution tools are the backbone of the industry, there is a growing level of disdain among property managers for the software they depend on to run their businesses. Why?
The incumbents (several of whose tech platforms are between six to 10-plus years old) aren't easy to use and simply aren't innovating—not technologically, commercially, or in terms of customer success. Pricing models are old school, often involving thousands of dollars for setup with ongoing fee structures that are convoluted and really add up. Need to add a gateway? That'll be $50 per month per bank account. Ready to add another property? First you have to buy the individual shell for $120, then pay $6.98 per month per unit (regardless as to whether it's just an unused shell). Need to connect to our API? That's $2.28 per month per unit. Oh, and we also charge you 1–5 percent per transaction.  
Furthermore, the systems—even the leading "all-in-ones"—are disconnected, often leaving managers with no choice but to pay for, and sign into, five to 10-plus separate providers. Need an invoicing tool? We don't do that, but we integrate with a company that does for $4.00 per month per unit. Housekeeping task management? Can't do that, but we integrate with a company that does for $3.00 per month per unit. Contracts? That'll be $50 per month. Need to distribute to this or that channel? We don't have an integration with them, but we have a partner that does for 2 percent (or more) of every transaction. 
Sound familiar?  
In the current ecosystem, the incumbent platforms aren't user friendly, it's costly to ultimately market and monetize inventory, and it isn't a cinch to switch providers (three to six months to onboard on average). The result? Inertia. It's no wonder vacation rental software has remained largely unchanged for more than five years.
Finally, the Good: Standardization, Growth, and Breakthrough Solutions
Of course it's not all bad out there. Consumer adoption of vacation rentals continues to rise, and professional suppliers are getting savvier. But the market is ready for technology adoption and consolidation. Guest experience and hotel-like services are a major focus, and innovation is greatly needed.

Well, the cavalry is on the way.  

Thanks to smart home technology and the Internet of things, guests are now enjoying more automated and flexible check-in/check-out procedures and better service overall as property managers are able to shift their focus to guest experiences by automating control of locks, garage doors, thermostats, noise monitoring, and more. Property owners benefit from lower energy expenses, increased security and peace of mind, and ultimately more revenue generated. This is just the tip of the iceberg of what this technology will do for the industry.  

On the growth side of things, more and more we're seeing national (and multinational) operators steadily increasing the size of their portfolios through acquisition of smaller suppliers in an effort to become a household name among the masses. The challenge in building a brand that to the consumer is as reliable as the best hotel brands is providing a consistent experience. Smart home integration is a core component, but the ones who will ultimately provide the best service and generate the most revenue aim to standardize all operations while still maintaining the charm inherent in vacation rentals: standardization of guest communication and in-destination experience, on-the-ground staff workflows, and onboarding of acquired property owner clients, to name a few. We are witnessing this progression at this very moment. 

There are also a growing number of urban, multi-family players who have moved from owning or leasing out individual spaces to working directly with developers to build new complexes or renovate vacant old spaces into apartment-style units they lease to the operator. Business travelers who appreciate the comforts of home and the reliability of hotels get the best of both worlds. This phenomenon is largely thanks to Airbnb's model and technological advancements over the last decade. 

As we approach the new year, players will have greater access than ever before to near real-time market information for making better data-driven decisions. Operators large and small will have access to new educational tools, more growth capital, and new M&A opportunities.  

But what about the PMSs professional operators run on? Technologically speaking, we've already witnessed a few generations of players progress through the product life cycle. The incumbents are recognizing that change is afoot and, in response, are increasing the features and services they offer through acquisitions and integrations but often offering little innovation of their own.

To that end, I think we are about to witness the new generation of the all-in-one PMS. These providers are harnessing the latest web technology, ignoring the patterns that have led to the current fragmented space and instead innovating with game-changing features, best-in-class parity tools, and true end-to-end solutions.  

2019 is going to be an interesting year. 

<!-comments-button-->