Seaside Vacation Rentals on the Southern Coast of Maine announced its acquisition of JoHank Rentals, located in Wells, Maine.
JoHank Rentals has a long standing history of providing quality vacation rentals and service to owners and guests, since being formed 20 years ago.  "The leadership, operational experience and vast marketing resources provided by Seaside Vacation Rentals will continue meeting the goals we have set as well as creating increased value to our owners and adding to the overall vacation experience offered to our guests", said Bill Haskell owner  of JoHank Rentals.
Seaside Vacation Rentals underscored its commitment to high professional standards and values as well as growth as it seeks to further expand its business in Southern Maine.
"As the newest member to the Seaside Family of Companies, JoHank Rentals has cultivated an impressive portfolio of vacation rentals with the kind of service and ethics we believe is essential to running any business," said Maureen Regan, President and co-owner of The Seaside Group, Inc and Seaside Vacation Rentals.  Maureen and her daughter, Jennifer Thibodeau, are co-owners of Seaside.   "We're excited about extending the relationships we have with the JoHank vacation homeowners and guests and to be able to offer more properties in the ever-popular Wells and Ogunquit areas."
Seaside Vacation Rentals has been offering vacation rental services to customers since 1983, creating a boutique style of vacation rental management dedicated to exceeding the expectations of owners and guests alike.   Seaside Vacation Rentals has consistently been the leader in the southern Maine vacation rental market year after year, having been voted the best of the best vacation rental company in the area for 5 years in a row, as well as being the recipient of awards from the Maine Tourism Association and the Maine Governor's Conference plus numerous awards for their contributions to Maine tourism, entrepreneurism, performance, and for their programs geared to giving back.  Their "Heroes" program has offered vacations in Seaside's rental properties to survivors and first responders of the 9/11/2001 World Trade Center bombing and to returning veterans and their families.   This year they will again sponsor families of fallen Boston Firemen.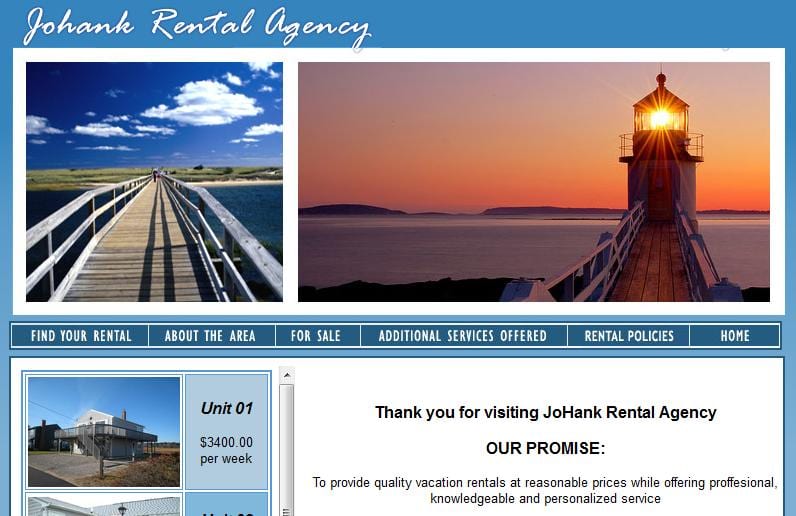 According to Jennifer Thibodeau, COO of Seaside Vacation Rentals, "We love the southern Maine area and see it as a fantastic vacation rental market in which to operate and to live in.  Our focus will be to deliver local, personalized management and service that differentiates us from the competition, ultimately creating value and loyalty amongst our owners and guests.  This focus has been a cornerstone in Seaside Vacation Rentals brand since inception, adding to our strong reputation of putting customers first."

The Seaside Group of Companies offers market leading vacation rentals, condo management services and an affiliated real estate service.   The Seaside Group companies are comprised of Seaside Vacation Rentals, a full service vacation rental company with cleaning, maintenance and many other services (www.SeasideRentals.com); Seaside Condo Management, a full service condo management company which specializes in managing all areas of condo rental management, hotel management, cleaning and maintenance (SeasideCondoManagement.com) and an affiliated company, Regan Real Estate, a full service real estate company specializing in the second home market (www.ReganRealEstate.com).  The Seaside Group, Inc business model integrates vacation rentals and real estate sales with a "white glove" approach to customer service. The combined efforts of these companies allow homeowners and investors all of the conveniences necessary to maximize return on investment, while enjoying impeccable customer service at every level.

<!-comments-button-->