Revenue Management has gone from an arcane subject to perhaps the most discussed topic in our industry (including an upcoming conference hosted by VRM Intel in Atlanta, August 6-7, that is dedicated to the topic). And yet, for all of the pages of print on the subject, there still seems to be much confusion, and certainly no common consensus as to what "Revenue Management" actually means and includes.
To be clear, I am not pointing any fingers. For a long time we, at Rented.com, were as misled on this subject as anyone. You see, we used to conflate "Dynamic Pricing" with Revenue Management. On the former, there are some great tech companies out there like PriceLabs and BeyondPricing who can help. On the latter, technology alone is just not a viable option today. Given where our industry is, and the ecosystem around it, far more manual work is required than many people realize or want to believe. Our own experience might be informative, and may help you avoid the mistakes we made.
Many of you know probably know Rented.com through our Fixed Rent Guarantees. This is where we partner with local managers to offer homeowners a guaranteed, fixed monthly payment on their home. We then work with managers, on a commission, to rent the home, in the process splitting the upside between Rented.com and the manager in question. With this business model, revenue optimization is obviously critical — that is where all the money is made. And so, as we partnered with more and more managers all over the world, building a portfolio of about 1,000 properties worldwide, we became big proponents of dynamic pricing and the tech companies who support it.
And yet the longer we operated the units, and the more we added to our portfolio, the more we realized that technology alone and dynamic pricing as an activity was not the solution. For one, while each company in the space has its own merits, the quality of each varies dramatically by geography and even property type. There simply is no one-size-fits all answer.
Additionally, as so many of you know, even if you firmly know the right price for a property at the right time, this is only a small piece of the puzzle. Given our complex ecosystem of property management systems, listing sites, company sites, phone reservations, etc., getting those prices updated to every relevant spot in a timely manner is never easy, and sometimes seemingly unfeasible given other priorities on your team.
And finally, we began to see that having the right price in the right place was not even the end all be all. To truly manage revenue, and thus maximize it, means so much more than just price. It also has to do with what you are pricing (unit mix and strategy), where you are pricing it (channel strategy), how you are positioning it (listing strategy, minimum stay requirements, etc.), and so much more. All of these factors ultimately lead to the conclusion that you can only get the price that people are willing to pay for that specific unit at that specific time on the channels it is marketed on with the attributes of those listings such as reviews being paramount to whether someone will book it.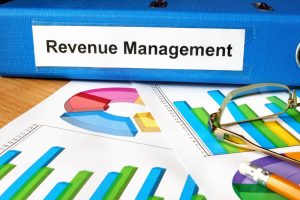 While technology could and can help with a component of this, we found more was needed. And so, given our portfolio size, we began to build it internally. We assembled a team of experts with a diverse background in revenue management from large chain hotels in major cities, as well as urban and destination vacation rentals.

These experts began holistically performing what we now understand as revenue management. They began balancing the relevance of available data with technology to understand the market and the comp set for each property. The team then was able to dig into the nuance of individual unit pricing to account for the positive and negative attributes, and listing qualities of those properties.

With our Chief Commercial Officer, Cliff Johnson, leading the team, he is bringing his direct experience working across hundreds of markets at Vacasa to optimize revenue as their systems improved over the years. While Vacasa's technology is impressive, their experience and team is what truly differentiates them from the dynamic pricing tools in terms of performance. Cliff brings that same balance of data and experience to Rented.com with the team he is building, and thus makes it available to local managers in a way that was never before possible.

And as we started doing the right things, and having the right people do them, a funny thing began to happen. The revenue performance on our units went up dramatically (in some cases more than two times the previous amount) and across the board 20-30%. And it wasn't just us who noticed the difference. The managers we worked with saw the jump in performance, and started asking us to help them with revenue management on the units they managed that we did not share. As the word got out, managers we weren't even working with via our Fixed Rent product began asking us to help with revenue management as well. And thus, Revenue Management as a Service was born.

We learned it is about much more than technology. It requires a skilled and dedicated professional. We also learned that for managers with less than 500 properties, hiring for this skill set internally did not make financial sense, and depending on location, was not necessarily even feasible. We found that by providing this service, we could give local management companies the same skills and competitive advantage that until now only the largest and most well-funded managers in our space could hope for. It allowed us to enable local managers to focus on their competitive advantage: excellent local operations and hospitality, and us to provide for them the "Scale As A Service" they would not otherwise be able to access.

At the end of the day, equating dynamic pricing to revenue management is like thinking a car's cruise control is the same as driving. Sure, the cruise control can set the right speed, and maintain your momentum, but who is setting the direction? Who is dodging the reckless drivers around you? Who is slowing down as traffic piles up? Yes, maybe one day it will be technology used in autonomous vehicles, but for today, like with Revenue Management, it still requires a focused and dedicated driver.

In a car, your life is on the line. With revenue management, it is the life of your business. In both cases, it is far too important to not have the best answer possible in the driver's seat.

<!-comments-button-->