RedAwning recently announced it has secured $40 million in a Series A funding round led by Boston-based growth equity firm Silversmith Capital Partners.
RedAwning primarily offers "channel management" software that allows professional vacation rental managers to list properties on channels, such as Airbnb, Expedia, Booking.com, and more, by facilitating a fully integrated connection between the vacation rental manager's software system and the channel. As part of its distribution and channel management services, RedAwning offers 24/7 reservation and guest support service for listings and bookings on major online travel sites, payment processing, standardized contracts, and according to their website, the "industry's largest data analytics engine to competitively rank your properties on major travel sites."
The company currently has 100,000 properties in its network, half of which are in Europe. RedAwning also has a model for individual homeowners that offers the ability to list vacation homes on the major channels for a 3 percent transactional fee. In addition, RedAwning has a channel of its own and recently resurrected VacayHero to further extend its presence as a single marketing hub for vacation properties listed within the RedAwning network.
While its direct competitors have historically struggled in the channel management space, RedAwning maintains that the company is profitable and says it will use funding to double its staff, secure a larger office space, expand into existing markets in the Americas, Europe and Asia, and into new global territories. According to its press release, "Funds will also be used to accelerate development of its innovative technology platform which enables property managers to consistently beat competitive property booking results through a combination of listing optimization, marketing algorithms, dynamic analytics, and targeted distribution."
We reached out to CEO Tim Choate to learn more about RedAwning's models and plans for the future.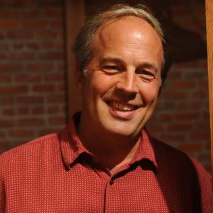 Amy Hinote (AH): This level of funding is much larger than we normally see for a technology provider for the proffessionally managed vacation rental industry. Is the professionally managed vacation rental channel distribution space large enough to warrant the kind of returns VCs like to see? Are you expanding into additional or supplemental verticals and offerings?
Tim Choate (TC): We are profitable and already growing at a 300 percent annual rate. With this funding, we plan to grow even faster, and the market opportunity is essentially unlimited given the $100 billion vacation rental industry.
AH: What does Red Awning do differently than other companies that allows you to be profitable where others have failed (i.e. LeisureLink)? Are there mistakes that you see that were made that RedAwning has either learned from or avoided?
TC: Yes, we have a business model, and most players in vacation rental channel management do not, which is why even LeisureLink failed. If you think about it, earning 1 percent or even 3 percent of bookings as one's revenues would never translate into a company that thrives. Even at $100MM in bookings, that's only $1 to $3 million in revenue. $1 billion in bookings gets you $10 to $30 million in revenue.  This simply does not work. We do more work for property managers and earn more than any channel manager does. As a result, our profits exceed the revenues of most vacation rental channel managers.
Our offering for property managers and guests is much broader and more robust.  In our view, connectivity is only an access point and, especially these days, connectivity does not equal success. The real work comes after you are connected, in terms of optimizing ads, serving guests better, developing new marketing approaches, and more. For our property managers, we do the connectivity like everyone else, plus contracts and payment processing and guest services and full damage claim support and listing optimization and exclusive marketing techniques and so much more.
AH: What do you see as the long-term vision for PMs for channel distribution?
TC: We see the guest world gravitating to online and mobile booking, and the channels dominate the customer base, so we see channel distribution as fundamental to success and survival of most property managers. The old model where guests went back to the same destination each year is rapidly fading as consumers desire new destinations and experiences, and they mostly turn to the large channels to find their next destination.
AH: In your press release, you mentioned recent innovations in "marketing algorithms, dynamic analytics, and targeted distribution." Can you expand on these innovations you will be rolling out?
TC: Given our scale in properties on each channel, we already run a lot more tests than anyone else and know how to perform better. In addition, we are working on new strategies related to yield and last minute bookings that can be distributed to channels that do not do "live quote" for bookings, which includes today's largest channels. We also have additional exciting technology projects in development that we will announce in the future.
AH: We've noticed on certain channels that we see a "by Red Awning" tag in the property titles. What is RedAwning's position on branding?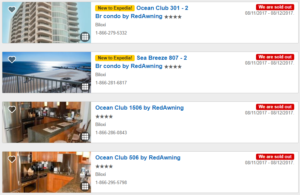 TC: Yes. We do branding differently in each channel based on the channel requirements. Our view is the "by RedAwning" approach adds value to each of our listings as guests like the added services we include in each stay.  Trust also remains the most important factor in vacation rental booking for consumers so our view is that when you see 10,000+ properties on a website labeled as "by RedAwning" you will have greater confidence that there is a strong company behind those listings increasing your likelihood to book.

Join VRM Intel and RedAwning at VRHP + VRM Intel Combined! in Gatlinburg, November 6-8, 2017.

<!-comments-button-->