Over the last two days, there have been several reports that home owners listing on HomeAway's sites received a letter from Yapstone (VacationRentPayment) informing them that personal information from HomeAway payments application may have been accessed by unauthorized persons between July 15, 2014 and August 5, 2015.
According to the letter, if you did not get a letter, your information was not exposed.  You can contact Yapstone at 
877-238-3816, Monday through Friday 9 AM to 7 PM EDT.
One customer wrote, "Just received my letter. Possible unauthorized access to email address, date of birth, bank account info, and in some cases names, physical address, and social security numbers."
Update: On Sep 20, HomeAway responded to the situation with a statement.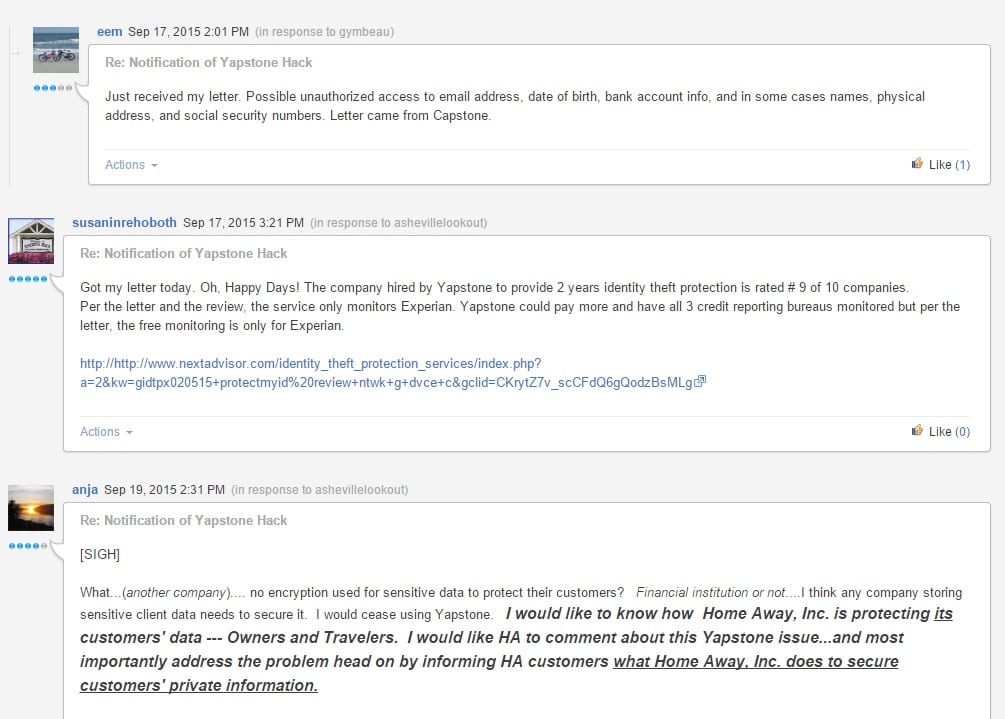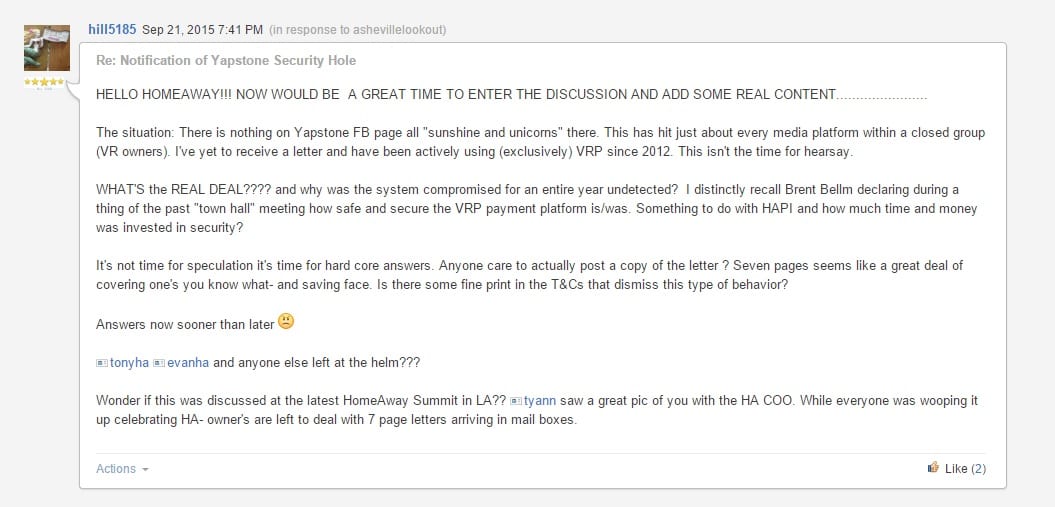 In the thread in the HomeAway Community forum, there is significant confusion and concern regarding the letter that many home owners have received.

We will research this more, but if you also received the letter, please comment below.

<!-comments-button-->