How financially exposed are vacation rental managment companies to travel interruption caused by the spread of COVID-19? The answer varies across vacation markets and depends on how long disruption continues.
The leisure-based vacation rental industry is characterized by its seasonality. For example, ski markets were approaching the end of their season, while beach markets were just beginning theirs. With Spring Break and Easter holidays, many markets were heavily exposed during March and April. However, May represents only 1 to 11 percent of total annual revenue across all vacation rental markets.
The following tables show the percentages of 2019's total annual revenue realized during the following periods:
March through May
March through June
March through July
March through August
The longer travel is disrupted, the more significant the impact will be. According to the following data, most vacation rental markets will be able weather interruption through June. If travel is further disrupted through July and August, we can expect to see a changed landscape across the vacation rental industry.
The following data sets were provided by Key Data. Download the pdf with all monthly percentages for vacation rental markets listed below.
Revenue as a Percentage of 2019 Total Revenue: March through May, June, July, and August
Beach Vacation Rental Markets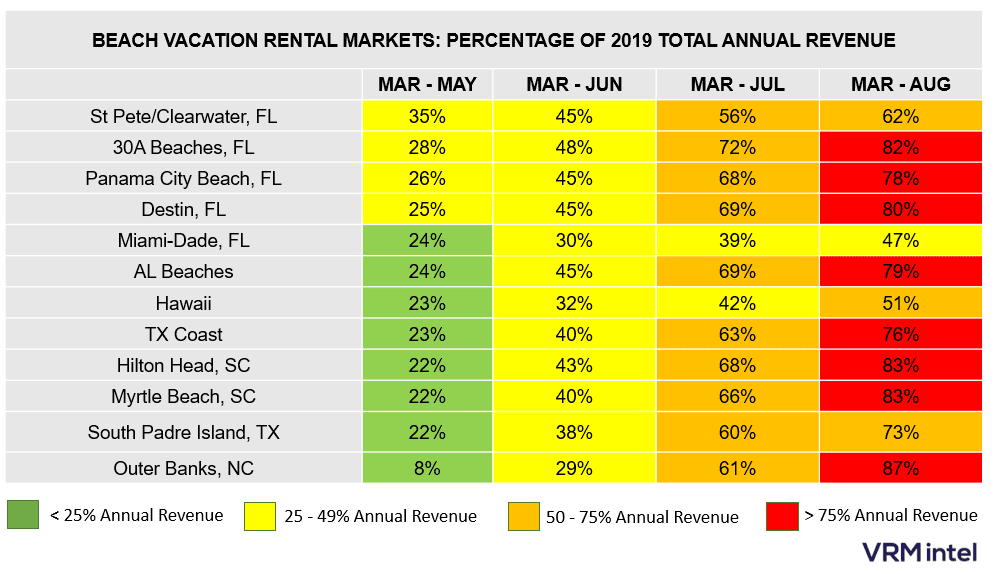 Mountain Vacation Rental Markets
Urban and Resort Vacation Rental Markets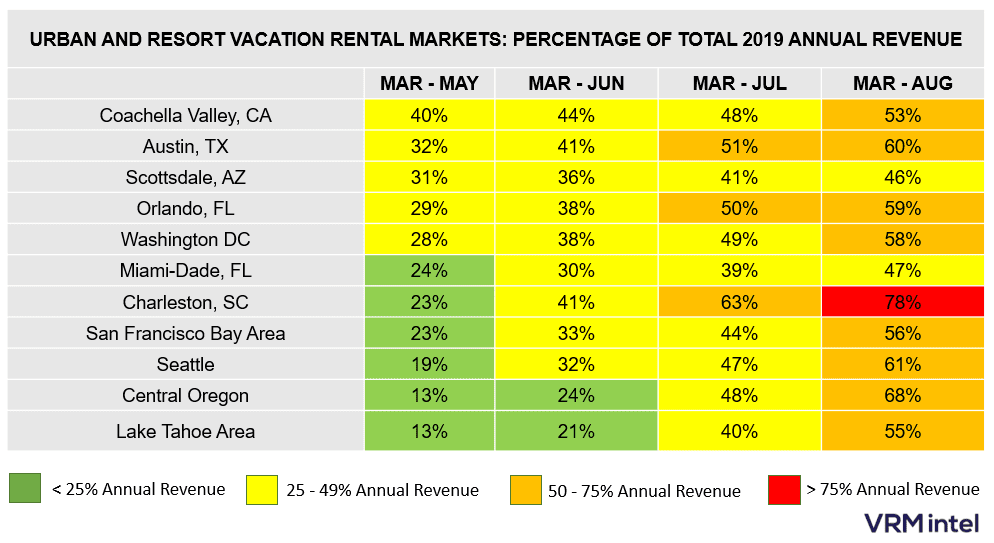 Click here to see the entire data set.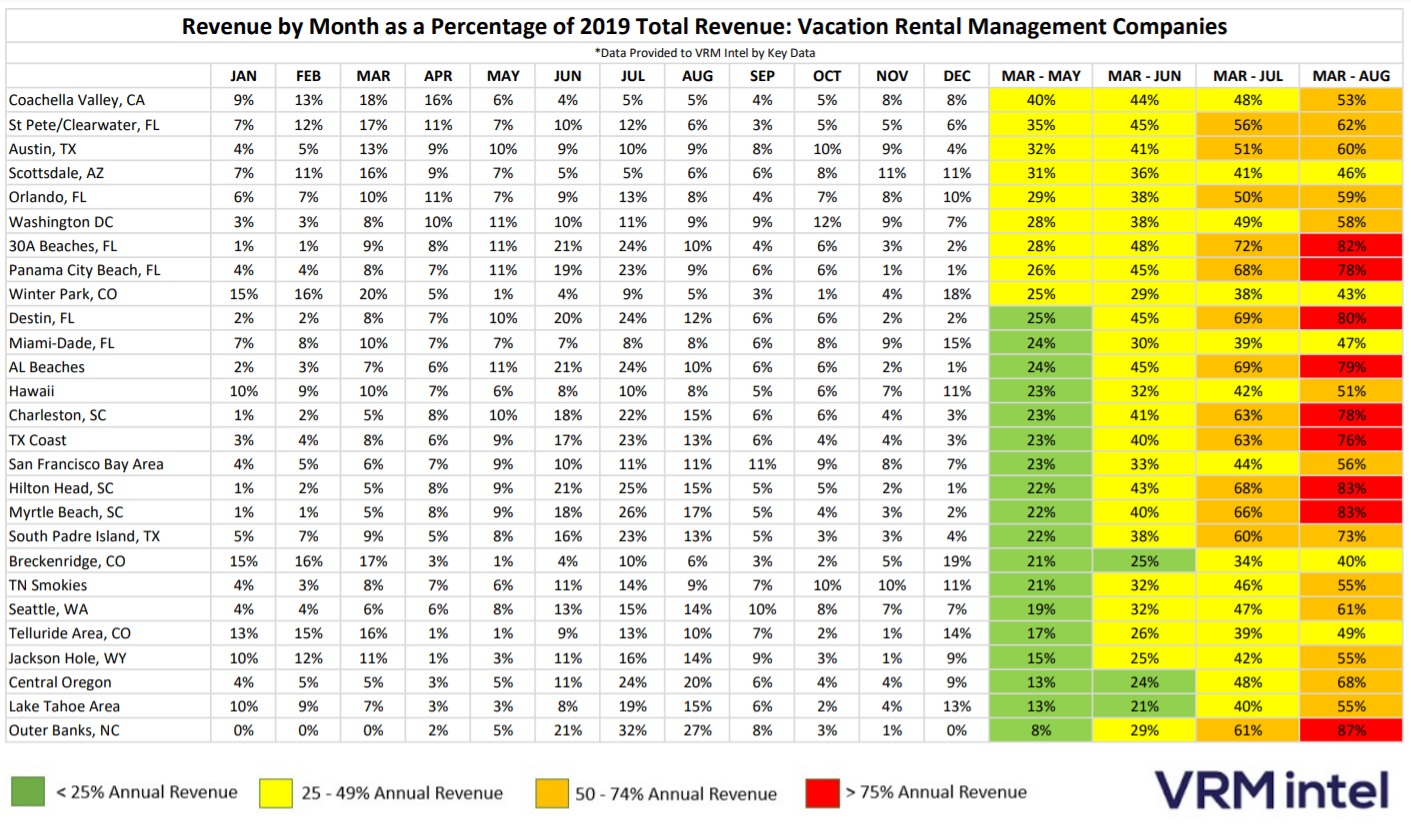 <!-comments-button-->