Vacation Storebuilder names Mike Montemurro COO, ramping up for continued growth.
Feb 4, 2013, Chicago, IL —Vacation Storebuilder, provider of a Software-as-a-Service ecommerce platform for the vacation rental industry, announced today that Mike Montemurro has joined its leadership team as Chief Operating Officer (COO). Used by both individual owners and property management companies, Vacation Storebuilder deploys and manages branded webstores for vacation rental properties quickly and easily by automating digital marketing and increasing web bookings.
Montemurro joins the growing company to lead product development, deployment and support operations for the cloud-based vacation rental ecommerce platform. He will ensure scalable and effective delivery of the technology to meet increasing demand, targeting the unique needs of individual owners and managers of vacation properties and resorts.
"Mike is a hospitality reservations and distribution technology veteran. His breadth and depth of experience working in the consumer travel and ecommerce space will be invaluable as we keep pace with market demand and deliver our next set of products to market," said Sunil Aluvila, President and Chief Executive Officer at Vacation Storebuilder. "We have generated a tremendous amount of momentum with our platform, and Mike is best equipped to help scale our business as we expand market coverage and enhance functionality."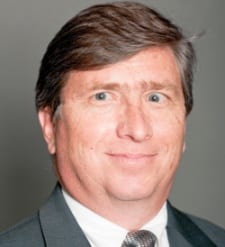 Montemurro, who was most recently Senior Vice President of Product Management Strategy at Pegasus Solutions, a travel technology and services company, said, "Throughout my 20-year career, I've led product development and strategy for global enterprises as well as start-ups in the converging worlds of digital marketing and distribution. Vacation Storebuilder is at the center of this convergence for a large, untapped market, and I look forward to helping vacation property owners and operators reach consumers directly while making the search and booking process a richer and more seamless experience."

Editor's note: Montemurro worked closely with the Vacation Rental Managers Association (VRMA) on the Switch project and represented the VRMA Switch at several conferences.

Montemurro has helped guide the product and distribution vision for multiple travel industry leaders. At Pegasus Solutions, he was responsible for all aspects of product development across reservations, distribution, hotel representation and financial services product lines. Before Pegasus, he led the Reservations and Distribution business at TravelClick, establishing its product leadership in the hotel central reservations and web booking engine space with iHotelier and iStay. He also headed the distribution product business for Galileo International, managing numerous Global Distribution System products and services.

The vacation rental and ownership industry generates more than $25 billion annually in the United States and $85 billion globally, having more than 6 million vacation property owners, 1.5 million managed properties and thousands of resorts in the US alone.

About Vacation Storebuilder
Vacation Storebuilder provides a robust SaaS-based ecommerce platform for the vacation rental property industry. Its easy to use cloud-based technology helps sellers, from private owners to global management companies, deploy, market and manage branded webstores for one or many properties. Integrated with leading property management systems, the platform offers property content, inventory, pricing, digital marketing tools and online booking to drive and convert online bookings. For information, visit www.VacationStorebuilder.com.

<!-comments-button-->