Vacation rental professionals, rejoice!
Sense of Place, the quirky and avant-garde travel show that follows VRMB's Matt Landau as he meets worldly destinations through the eyes of vacation rentals, has announced it will begin shooting a second season of the show this coming June.
The new travel show is a breath air for the vacation rental industry as it vividly demonstrates to consumers about the uniqueness of staying in privately-owned homes and reminds property managers about the importance of delivering special experiences to their guests. With a production team that should earn awards for their work on this series, Landau does a beautiful job of interacting with both the destination and the managers and giving us a glimpse into the passion behind the entrepreneurs who have chosen hospitality as a lifestyle.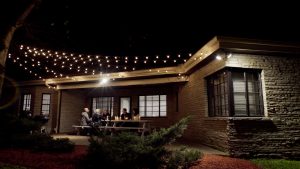 See Season 1 Episodes of Sense of Place
This comes as exciting news to industry professionals who felt the first season of the show captured an essence of vacation rental hospitality that is subtle and difficult to put into words.
"Before this project began, we knew about the vacation rental movement but we had no idea about its many layers of personality and momentum and charm," said Stuart Hooper, Principal of Asombro Media, the show's production company. "In Season 2, we want to take a deeper dive into this X factor of hospitality and look at the world of opportunities that open…the experiences that can be unlocked, simply by choosing a vacation rental instead of a traditional hotel."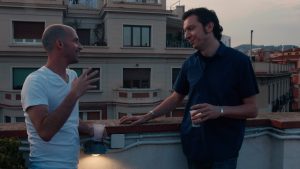 Each of the featured hosts in Season 2 will continue to be esteemed members of VRMB's Inner Circle (an online owner and manager community). And the season will include vacation rentals in Asia, South America, Europe, and North America as the show looks to double-down on its unique recipe of "education through entertainment."
"Season 2 comes at the right time too," Hooper said. "Having just launched our supplemental content campaign for Season 1 and seeing the extraordinary amount of enthusiasm that vacation rental owners and managers have to grow their businesses, I'm convinced that world is definitely ready to hear more of this story."
Sense of Place provides a stunning, visually-captivating "sense" of how short-term rental managers work tirelessly to make vacation truly special for their guests.
Check out Landau's "Behind the Scenes" video from Sense of Place with Nancy McAleer, founder of Anna Maria Island Home Rental which pulls back the curtain on the business-side of our industry.
Customer Service for Vacation Rental Professionals