It's time to have a difficult conversation: listing sites are not the enemy. If we choose to form an alliance rather than complain, online travel agencies (OTAs) can be one of our strongest allies. The return on investment (ROI) these channels produce is nothing short of amazing.
The OTAs and listing sites are a huge part of our success. In fact, many of us would not have successful businesses without them. Let's explore a few of the many ways OTAs contribute to our ongoing success in this always-changing industry.
1: Brand Discovery and Web Standardization Issues
In a world without HomeAway or Airbnb, how would a potential guest efficiently find your brand or a vacation rental? Although I'm familiar with the industry, I still turn to listing sites to find rentals for personal and business travel. Why? When I'm shopping for a vacation rental, airfare, or a hotel, I don't want to go through the hassle of visiting dozens of sites to compare my options. Instead, I want to quickly find an upscale property with a specific number of bedrooms, a private pool, and a great location.
Even if I wanted to book direct, the lack of usability on many websites is a major deterrent. How quickly can I quote and book a property on your site? When I start on the homepage of VRBO, I am less than thirty seconds away from a huge list of properties that are organized with the most relevant listings first. In addition, I can see transparent and full pricing as soon as I click each listing.
The entire checkout process, if fully optimized, can be completed in two to three minutes. VRBO, Airbnb, and the other major listing sites employ the best machine learning and conversion optimization minds in the business to maximize the chance of converting a website visitor into a sale.
2: Effortlessly Solve Confidence Challenges
Even if a potential visitor finds your site and usability great, there is a brand confidence challenge that must be overcome to produce a booking. People inherently distrust reviews displayed on a brand's own products for good reason; those reviews are often cherry-picked or manipulated.
As most property managers know, removing a negative review from a listing site is nearly impossible. But removing a review on our own website can be as simple as clicking a "hide review" button. When guests land on a highly-trusted brand like Airbnb, they assume the reviews they see are authentic and representative of the property.
In addition to the problems with reviews, consumers are understandably uncomfortable entering credit cards online with brands they have never used. The advertising campaigns and branding efforts of companies including Airbnb, HomeAway, and Booking inspire confidence with consumers and add legitimacy to our entire industry.
3: Benefit from Big Brand SEO
If you believe you can easily outperform an OTA's search engine optimization (SEO), you are dead wrong. As an SEO expert with over a decade of experience, I assure you that this is a complex lead channel that is more about branding than just paying a few thousand bucks for an "SEO-friendly website."
In 2018 and beyond, building a sustainable brand must be the foundational element of your SEO campaign. Don't believe me? Ask any small e-commerce brand that competes with Amazon how those meta descriptions are working out. Google understands that consumers' needs are much deeper than title tags, meta descriptions, or alt attributes.
Today's online shopper wants quality reviews, a great selection of products, fair prices, and fast shipping. When a consumer shops for a television, Google's data, machine learning models, and algorithms all know that the consumer would rather see Amazon than a small company.
By design, Google and the other search engines want to serve the absolute best content for a given query based on the user's intent. If a user searches "vacation rentals in Destin," the likely intent is to find a vacation rental that perfectly meets the user's needs at the best price.
No matter how big your brand is, it pales in comparison to the 5,000 listings that VRBO offers in Destin. VRBO is the Amazon in Destin. At the aggregate level, users strongly prefer the predictable inventory quality and shopping experience of VRBO over smaller brands.
Search is a zero-sum game, which means there are an extremely limited number of winners. For your brand to win,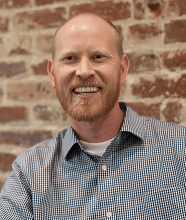 another brand must lose. There are over 200 factors that determine a ranking on Google, and the listing sites have whole teams with one job—ranking for the best terms that produce bookings.
The huge success that listing sites inevitably log due to budget, skill, and brand experience will definitely benefit each property manager who chooses to list properties.
4: Leverage Economies of Scale for Growth
The average vacation rental manager fails to utilize dynamic retargeting, triggered emails, email remarketing, and psychographic targeting. Why? Most companies do not have the budget to hire in-house talent for those roles or to hire qualified consultants. Listing sites use all of those tactics and then some.
With pay-per-click (PPC), the more properties you have, the higher your chances of conversion success. The property manager who only offers twenty-five properties may only have five with availability and none that are pet-friendly for a given set of dates. Because the appropriate inventory is 100 percent booked, that property manager has zero chance of converting the pet-lover into a paying reservation.
On the other hand, a site like Booking.com may have hundreds of pet-friendly properties available for the same dates. That economy of scale nearly guarantees that the large listing sites will be able to drive more bookings using PPC at a lower cost than smaller companies can.
With economies of scale, television advertisements on the biggest stage become a reality. Super Bowl ads cost more than five million dollars each for a thirty-second spot, a staggering amount. But thanks to economies of scale, each of our businesses can benefit when a company like Airbnb runs an advertisement that paints the entire industry in a positive light during the big game.
The larger a listing site becomes, the more powerful the brand can become and, ultimately, the whole industry benefits. Today, search engines report that the term "Airbnb" far outpaces the term "vacation rentals." The economies of scale are bringing additional awareness for our industry and shifting the supply and demand curve in a way that benefits us all.
5: Enjoy Stabilized Growth and Lead Diversification
As our brands grow, we need to ensure they can survive and thrive independent of any one lead channel. We must learn to focus simultaneously on direct bookings, phone bookings, distribution strategies, repeat bookings, guest experience, and anything else that can contribute to our long-term success.
At a recent VRM Intel Live event in Florida, VTrips founder Steve Milo said the following regarding diversification:
"What are you doing to diversify? If you don't have a good marketing director, [it's] time for a new one."
When we inappropriately depend too much on any one demand channel (listing sites included), we place our brands at significant risk.
Unfortunately, too much reliance on a direct channel that we own also can be dangerous. For example, owning a website that drives 60 percent of your demand is incredible, but what happens when the Google algorithm shifts and your visitor volume is instantly cut in half? The brand could be instantly crippled.
By utilizing multiple listing sites and constantly trying new niche sites, you are protecting your brand long term. Including listing sites as part of your strategy does not mean that you get a free pass on delivering exceptional experiences and marketing effectively to past guests. The most successful property managers use listing sites to drive initial bookings, and then they deliver exceptional vacations that drive repeat bookings.
Property Managers Are Like Owners
During my time as a property manager I had many conversations with property owners who thought the commission we charged was ridiculous. Why did we need to charge them such a large percentage merely to manage their property? All we did was answer some phone calls and send a few emails, right?
Why did owners feel that way? In their opinion, owners were contributing more to the relationship than I was. Rather than appropriately analyzing the decision to list with my company based solely on profitability or opportunity cost, they looked at only one line item on the sample statement and felt the relationship was one-sided.
I intimately understood my fixed and variable costs at the unit level, and those costs ultimately supported our commission. It was fair to all parties. Those potential owners did not intimately understand my vacation rental business, but they allowed their desire for higher income to influence their analyses.
The reality was that our fees were worth every penny. Every single owner on our program, even those who had previously self-managed, reported higher net income with us than with their previous arrangement.
Even though they had never seen my profit-and-loss statements, worked late nights, or dealt with the operational challenges of the business, property owners were motivated to believe that my split was unfair. Their disillusion was primarily based on greed; they wanted higher income for themselves, even if it prevented my company from earning a reasonable profit.
Unfortunately, many property managers lack a proper understanding of the business model, and that lack of understanding leads them to falsely assume that listing sites fail to provide value or that they result in obscene fees.
Combat Entitlement with Action and Understanding
According to Brian Sharples' 2016 letter to owners and managers, the average owner or manager generated a whopping and unsustainable 3,300 percent ROI. Even though direct competitor Airbnb also charges a 6–12 percent booking fee, HomeAway users immediately and vehemently resisted the idea of a similar traveler fee. Why? The property managers were used to spending $1 and producing $33, and the resulting sense of entitlement has proven difficult to overcome.
When guest fees and property manager fees are combined, Airbnb and HomeAway produce an equivalent revenue-per-listing with similar total cuts. So why does HomeAway receive the majority of the negative attention? Entitlement.
The owners and managers were not concerned with HomeAway's ability to compete with Airbnb. Instead, the fear of a reduced ROI drove a severe backlash against an equivalent fee. Similar to the owner in the example above, property managers were financially motivated to revolt rather than consider the big picture.
Instead of focusing on the fees listing sites charge or complaining incessantly, focus that energy on growing your own brand into a powerful force. It is much easier to adopt the herd mentality, feel victimized, and complain than to build a brand. But spending time on diversifying lead channels and building a sustainable brand that you own is the only way to reduce your long-term dependency.
Proper Perspective Moving Forward
Without a proper understanding of the business model, it's easy to point fingers at "ridiculous fees" that the listing sites charge. Listing sites, guests, property owners, and property managers all benefit from healthy relationships with each other. For our industry to continue its enormous growth, all of us must contribute in meaningful ways to its long-term success.

<!-comments-button-->