By Alex Nigg, Founder and CEO, Properly — The short-term rental industry is expanding rapidly. As Douglas Quinby of Phocuswright reminds us, our industry is increasingly converging with the hotel industry, and what used to be called "alternative accommodation" is becoming mainstream.  
Converging with an industry that's seven times our size (as measured in available room nights) is great news and explains why our segment is expected to grow at 14 percent compared with traditional lodging, which is expected to grow in the low single digits. But it is also scary—our own industry had recently seen strong consolidation. As our industry converges with the traditional lodging industry, are we being catapulted into a world of 800-pound gorillas? 
Different Expectations
Convergence means that our product is increasingly being compared with hotels. Guests expect the same level of quality—or more—than what they experience at hotels. While dynamic newcomers like Airbnb are selling new segments of guests on experiential travel, those guests expect unique accommodations and consistent quality. Heather Bayer, an experienced VRM and the writer behind Cottageblogger, tells readers that the days when guests bring their own sheets are long gone. As an informal show of hands at VRM Intel Live in Denver indicated, equally gone are the days when all guests arrive and leave on the same day of the week, adding complexity to the process. 
Today's guests expect hotel-like quality, smooth processes, and quality amenities, and they also expect that the Wi-Fi works well and that their experience is built around their specific requirements, such as a list of great fishing spots, a cot for the toddler, a doggie bowl and bed for four-legged companions, and referrals to a great dive bar. 
An Impossible Task?
This becomes an operational nightmare. Hotels deal with rooms that have been built for easy cleaning and where every component is standardized, they employ housekeeping staff that go from room to room, each two yards from the next, and a concierge in the lobby is equipped to cater to the guests' every wish and desire. 
Meanwhile, what VRMs pull off every day is more akin to managing a hotel with 300 rooms where every room has a different owner, was built by a different architect, is cleaned by a different housekeeper, and is spread across the landscape. As the platforms (OTAs and distribution sites) continue to drive professionalization, growth, and traffic, the pressure mounts. 
The Platforms: Drivers of Growth, Necessary Evil, or Upcoming Epic Battle?
As a key driver of both growth and professionalization, the platforms have done much good for our industry. But there are clouds on the horizon: as Steve Milo of Vacation Rental Pros has presented artfully and entertainingly at VRM Intel Live events, the platforms often fall short on accommodating a VRM's day-to day needs or business model. Even if these "teething pains" can be worked out, it's unclear whether a VRM's interests are aligned with the platforms in the long term.  
As the country manager of a major listing platform told me privately, "Just a few years ago, the property manager was responsible for both marketing and day-to-day operations. These days, [the platforms] take care of much of the marketing and pay for it dearly, yet the VRMs are still getting the same commission. A battle over margins is likely on the horizon." 
Also on the horizon is a battle over who owns the guest. As every platform has now adopted Airbnb's per-transaction pricing, control of the guest relationship has become a more contentious topic.  
The Big Squeeze
With the rise of the urban VRM, which typically prices at lower commission rates; Airbnb's support of micro-VRMs; and emerging low-cost, unbundled models like Evolve, this is likely to increase competition for owners. And increased competition will result in lower prices and higher expectations. 
Is a big squeeze on the horizon for property managers? It's in everyone's interest to leave enough—arguably, more—money on the table for the owner. After all, the industry is still supply constrained, so it behooves everyone to get more of the millions of second homes not currently listed available for rental. The platforms need to start recouping some of their multi-billion dollar investments that drove much of the industry growth.
Comparing Cottage Industries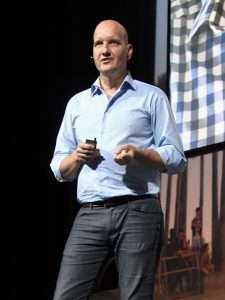 Is the short-term rental property management industry well positioned to withstand that squeeze? It's unclear. While the industry has seen a huge amount of consolidation, the consolidation has mostly been at the distribution level, where four players substantially control the global market (Priceline/Booking.com, Ctrip, Expedia/HomeAway, and Airbnb).  
Meanwhile, property management remains a highly fragmented industry. By our count, enterprise VRMs (those with more than 1,000 listings) collectively manage under 30,000 listings in the United States—that's only 1.5 percent of the US market. 
We recently witnessed how much effort it took for a leading US VRM to schedule a meeting with a senior executive at one of the global listing platforms. For the listing platforms, the United States is today not the major battleground—Europe (the current market) and Asia (the future market) feature much more prominently. 
Our industry is supported by 400+ VRM vendors, plus an emerging ecosystem of add-ons—a fragmentation that rivals that of our own industry. And we all rely on a network of service providers that is just as fragmented as our own industry. These cottage industries combined may make easy work for the global platforms if their interests no longer coincide with ours. So, where is the good news? 
Finding a Competitive Advantage in Operations
VRMs have a competitive advantage: they manage day-to-day operations for the listing and, as opposed to the platforms, own an exclusive relationship. Operational management of the listing is the most difficult part of the VR equation. On the other side, Simon Lehmann, formerly of Phocuswright, at VRMA (Europe) in Amsterdam, said building a brand is an exercise in futility for a VRM. If he is correct, day-to-day operational management of properties will become the key competitive advantage of property managers. 
The operational component is likely a key reason why this industry is dominated by local players: knowing the local ecosystem of suppliers has been a key factor in success, as is being close to the property and being able to locally manage the details. 
The platforms realize just how important professional operations are. Witness Airbnb's purchase of Luxury Retreats early this year as an example of exercising more control over the product. And rumors persist that Airbnb will soon launch a "Select" brand, covering a much larger segment of its inventory for exactly that reason—marrying the uniqueness of short term-rentals with the consistent operations expected at hotels. This has also been the theme for well-funded newcomers Stay Alfred and Sonder. 
A Massive Greenfield Opportunity
With an emphasis on professionalizing property operations, the outlook for VRMs is promising, and the upcoming fight over margins and market share may be a temporary struggle. If convergence into an industry seven times our size is the theme, then the outlook for the industry on the demand side is extremely lucrative.  
But for sustained industry growth, we need supply growth. And two key drivers of supply growth are intrinsically linked to operational excellence. The first driver is the millions of second homes that are not currently for rent. This is a massive greenfield opportunity. Those owners may be less focused on revenue and care more about the stewardship of their asset, their second home. If we can deliver peace of mind, operational excellence, and real-time visibility into how their property is being managed, we may unlock a significant portion of that latent supply. 
The second driver is slowing down the regulatory onslaught our industry has recently suffered. While operational excellence is no panacea, it can reassure nervous city councils; the tighter we run the ship, the more accepted and acceptable we will be. Whether this is pre-stay (vetting guests), during the stay (noise and occupancy alerts), or post-stay (having effective, consistent and scalable processes to address any problems), we are better positioned to minimize regulations. 
Combating the Bull in the China Shop
Given the rapid growth of our industry, regulatory resistance was all but inevitable. The writing has been on the wall for Airbnb in its urban core markets for a while, and it is now spilling into traditional vacation rental markets. 
With its aggressive push into urban markets and awkward handling of the initial response, Airbnb attracted most of the early arrows. Not much love is lost in city councils around the world for a multi-billion California company that stepped into constrained urban housing markets like the bull in the proverbial china shop.  
Local property managers present a much friendlier face as they are grounded in their communities. Even more importantly, property managers contract for billions of dollars of local services. And because these services are provided by local sole proprietorships and small businesses, they touch an important local constituency. 
As an industry, it is critical for us to showcase the local impact we have. City councils won't shed a tear for a billion-dollar, far-away corporation. But they will pay attention when they understand how STR regulation affects Jane the contractor, Bob the gardener, and Pat the housekeeper. Hotels spend 14–18 percent of their revenue on housekeeping. Assuming that our industry will spend 15 percent on local operational costs, that's more than $2 billion in local spend per year. 
A VRM's Crown Jewels: Scalable Processes and Great People
To achieve operational excellence, which underpins our industry's competitive advantage, we need consistent, replicable, and scalable processes. We may not be able to outcompete Booking.com or Expedia's long-tail performance marketing, Airbnb's brand marketing, or Ctrip's access to new customer groups in the long run, but we can run circles around competitors by turning our local, on-the-ground operational experience into consistent, scalable, and replicable processes. 
In other words, our processes are our crown jewels, the key to our competitive advantage (and if we so choose, to scale). Personally, I'm still learning something new every day: just last week, a guest managed to incinerate a bowl of rice in the microwave so effectively that two rooms in the house suffered smoke damage. Never having dealt with this problem before, it was a first-time adventure for me. I've turned the response into a process, which is ready for when I (or anyone else) needs it next. 
Of course, processes are only as good as the people executing them. We need to spend just as much time on recruiting, training, motivating, monitoring, and delivering feedback to our partners on the ground.  
Tech as the Enabler: The Forgotten Stack
Technology plays an important role as an enabler of processes and people. Our biggest investment needs to be in developing our people and fine-tuning and iterating on our processes. Technology is subordinated to that. Technology can help us capture processes and manage them deep into the field, and provide actionable feedback to our people—in that role, technology becomes core to our competitive advantage.  
Walter Buschta of Phocuswright gave an excellent overview of the VR tech stack at VRM Intel Live in Denver recently. Quite tellingly, the tech stack he described focused almost exclusively on the marketing side. But this is only half the story: the other part of the story is the forgotten operations tech stack. As operational prowess becomes more critical to the success of VRMs, this will be the stack to focus on. 
The key layer of the operational tech stack needs to enable process and people management—this is what VRMs spend 60 percent of their resources on, and it is key to their competitive advantage. But the operations tech stack shouldn't and can't live by itself: it needs to integrate with the core property management system (PMS).  
Conversely, the core PMS is unlikely to cover this function well: PMSs are fundamentally delivered as cloud-based web software. The operational tech stack needs to connect myriad outside providers and devices with the processes of the VRM. The common denominators are native apps and mobile phones first, and APIs second. This requires scale, such as platform needs, to connect anyone from Jane the contractor, and Pat the housekeeper to the smart home thermostat, the NoiseAware noise monitor, the PartyCrasher occupancy monitor, and the grocery or restaurant delivery…everyone—and everything—into one common fabric. 
Hardware and How To Make It All Scalable
The last twelve months have seen exciting developments in hardware that can support VRM operations. Connected smart locks are making inroads into the consumer side of the market. This will hopefully help drive expenses down and accelerate acceptance. Point solutions are being developed for VR industry-specific problems (e.g., NoiseAware as a noise monitor and PartyCrasher as an occupancy sensor). 
But the problem with many of these solutions is that they are stand-alone solutions. VRMs must consider tying these solutions together into a common framework—a noise alert is of little use unless it attracts the attention of the on-call listing manager, and that listing manager knows what to do. Ultimately, process management and smart home device management must be tightly integrated into one infrastructure where all the pieces work seamlessly together. 
Perhaps most interesting is the tech battle over who gets to sell add-on services to the guest: the property manager via an app, the platform via its guest app (e.g., Airbnb); or the PM with a partner via an in-home device (e.g., Amazon Echo powered by Alexa voice control). 
The Tech-Enabled VRM: Developer or Integrator?
"The tech-enabled VRM" has developed much excitement. The debate whether the term is more substance or marketing speak is valid. But the outlines of the tech-enabled VRM are becoming clearer: increasingly, they are smart integrators, as opposed to developing technology in-house. This was one of the insights from VRM Intel Live in Denver—even the enterprise-scale VR managers are moving away from in-house technology development. This makes sense: with ever more complex integrations, scale is required in technology development. At the current scale, the largest US VRM would have about a 0.1 percent share of the global market—certainly not enough to get to a viable scale for sustainable technology development. 
Software vs. Platform
A final consideration is the difference between software and a platform. Software is implemented inside a company; a platform connects many participants across a fragmented industry. Given the fragmentation at both the VRM and service supplier level, a platform approach seems ideally suited for the short-term rental industry. Imagine a future where the entire industry collaborates on training and rating its service providers; where VRMs can efficiently schedule service providers; and where the key differentiator becomes the quality, breadth, and scope of processes and the effective management of our human resources—all enabled by technology. 
Conclusion: Industry in Rapid Transformation, Lots of Opportunity for the Well-Prepared
"Alternative accommodation" is certainly becoming mainstream. And with an increasing percentage of distribution handled by four large global platforms, VRMs will have to get used to living in a world of 800-pound gorillas. 
It remains to be seen whether the gorillas will be friendly or threatening. There will likely be some skirmishes over margins and over who owns the guest. The current honeymoon where the platforms aggressively court VRMs in the battle for market share will end, at least in some geographies. Our urban colleagues in many cities are already seeing this. 
But on balance, VRMs have not been dealt a bad deck of cards. Where there is rapid change, there is opportunity. Operational excellence is one likely area where VRMs have a competitive advantage. Ironically, operational complexity has resulted in keeping our industry fragmented. Building on this competitive advantage will require attention to processes and people management—underpinned by technology as an enabler—and a platform approach. 
Technology platforms level the playing field for smaller participants. VRMs have the additional advantage of having an exclusive relationship with owners. In a world of increasingly professional managers who crosslist on many listing platforms, it makes sense for service providers to forge relationships with the exclusive manager of a property. 
The more VRMs can showcase operational prowess, deliver peace of mind, and inject real-time visibility into property operations, the more likely they are to unlock the millions of second homes that are not currently available for rent and truly grow the market. This will make for a bright future for those VRMs who prepare for the coming changes. 
About Alex Nigg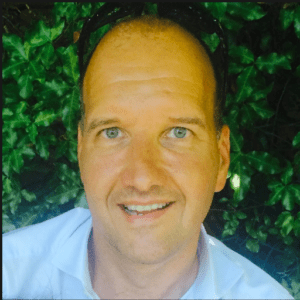 Alex Nigg is the founder and CEO of Properly, an operations platform for short-term rentals connecting thousands of properties across North America, Europe and Australasia with their service providers. Nigg is a frequent speaker at industry events in North America and Europe. With his partner Tammi, he also manages vacation rentals in San Francisco, Seattle, and New Zealand. Prior to finding his passion for the vacation rental industry, Alex was a management consultant at Bain & Company, an entrepreneur, and a venture capital investor in Silicon Valley.  

 

<!-comments-button-->