In September 2016, LeisureLink, a widely used channel management company, announced that it was ceasing operations and discontinuing use of its platform, leaving dozens of property managers unpaid for completed reservations.
According to a letter the company sent to clients, "While LeisureLink attracted considerable interest from many strategic buyers and investors, management has determined that none of these parties are likely to complete a transaction before late Q4 of 2016. This timing and the continuing cash needs of the Company has created a liquidity deficit which prevents the Company from continuing its daily operations." The letter continued, "As a result, we have no choice but to stop operations and not process any new bookings as of September 27, 2016. At this time, all employees of LeisureLink are being terminated and the platform turned off."
For property management companies using LeisureLink's channel management services, the fallout from its demise was tremendous, leaving in its wake hundreds of unpaid reservations.
But the story did not end there.
LeisureLink's chief product officer Joel Inman and vice president of business development Hal Widlansky had working knowledge of the strength and breadth of the failed company's technology and did not want to see the baby thrown out with the bathwater, and they set out to salvage the working assets of the company to build a new kind of connectivity for property managers.
As a result, Inman and Widlansky raised capital, purchased LeisureLink's technology, and founded Lexicon Travel Technologies. We reached out to Joel Inman to find out more about the lessons learned at LeisureLink and the duo's vision for the new company.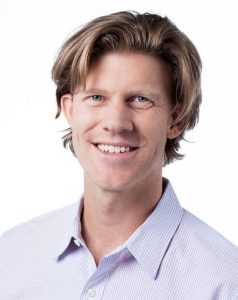 Amy Hinote (AH): What did your team learn in your roles at LeisureLink that changed the way you look at the channel management business?
Joel Inman (JI): Our team has a lot of collective knowledge—and scar tissue. We know what works and what doesn't in the vacation rental market. We have the privilege of not repeating the mistakes of our predecessors, and we are laser focused on doing what is right for the property manager.
Probably the two biggest lessons we learned at LeisureLink are these: 1) don't try to be all things to all people—you can't please everyone; and 2) do not oversell what you can and cannot do. Our customer philosophy is one of transparency and collaboration. If we can't do something in an expert and professional way, we will tell our partners exactly that—immediately. In fact, we sometimes will recommend our competitors if we feel we are not a good fit. In this way, we can get past all of the gamesmanship and doublespeak that sometimes happens in a selling environment and forge a true partnership from the beginning.
AH: Are you the merchant of record (MOR)? Why is that important?
JI: No, never. Being the merchant of record as a channel manager is not advisable for a number of reasons:
Financial and fiduciary risk are issues. LeisureLink was the MOR (as are some of our current competitors), which means that the channel manager is directly charging the guest and taking responsibility for 100 percent of the booking dollars. In this model, the channel management company has possession and is able to use (or misuse) those funds for working capital. If we were ever to explore the MOR option, it would necessitate trust accounting to ensure that for every booking, the funded amount goes directly to the property manager's bank account from the OTA. This is essentially what we already do but without taking possession of the total booking amount.
Being the MOR is actually a significant disadvantage in some channels because it can complicate access to affiliate networks and airfare bundling—two huge sources of potential bookings that are otherwise not available.
As MOR, collecting cash that does not belong to you can be an unnecessary and unhealthy temptation, which we don't need, to fund other areas of the business. It's always fun to imagine being a bank and charging interest on forward payments. LeisureLink did that, and it was tremendously popular. The problem comes, however, when one must also take on the responsibilities of cash management as if one were actually a bank. This is not our core competitive advantage, and we know it.
Collecting cash means staffing up in accounting. LeisureLink had a large team of AR/AP professionals to manage a large balance sheet (as do all channel managers who act as MOR). Again, this is not a core competency of a channel manager, nor should it be. Every property manager is able to collect cash for bookings—by definition—they already have the infrastructure required to support it and should take ownership over their own collections anyway.
AH: What sets Lexicon apart from other channel management services?

JI: Lexicon is not a channel manager; channel management is a phrase that has come to mean simply connectivity—that is, connecting rates and availability from a PMS to points of distribution channels. Connecting these information points is not enough to create a decent listing that anyone actually wants to book. Lexicon takes full responsibility for merchandising conversion on a channel—that means curating content, clustering inventory where appropriate, professionally organizing every listing, and actively collaborating with our partners on price and promotions to make sure the pricing is where it needs to be—every time. When you partner with Lexicon, room nights booked tend to increase substantially, and staffing costs tend to go down. In many cases, our customers have reduced their own time spent managing channels from weeks to hours while at the same time doubling or tripling their previous booking volume.

AH: There is a lot of speculation that channel management is getting more obsolete as software companies are building direct connections to OTAs. Do you think channel management has a future?

JI: The practice of channel management, as defined above, is already dead. When you think about the implications of posting a listing without curation or merchandizing, they are basically that no guests find the listing appealing, if they are able to find the listing at all buried on page fifteen of the search results. We see this happening in the marketplace all the time. When we ask customers how many bookings their channel manager got them over the last three months, the answer is often in the single digits. Ultimately, these are zombie listings that may book a handful of times a year but are certainly not effectively converting or driving higher occupancy in shoulder seasons—and they cause more work than they save.

However, as long as channels are relevant and continue to own the consumer eyeball, there will be a need for efficient and effective use of those channels. I think anyone with a connection (PMS software or other) will have to demonstrate the ability to convert listings to bookings and also save the PMC's time and money on efforts to manage to effectively commercialize the OTAs. It's not about whether you can build a connection—that's the easy part. The challenge comes in making it work well for the property.

AH: Besides the technology connection to OTAs, what other services do you provide?

JI: Our software provides competitive intelligence and revenue management tools, and our account management team provides decades of revenue and channel management expertise and relationships. We act as an extension of the property's revenue management team.

AH: Looking forward, do you think we will continue to see a traveler fee? And what is the future for rate parity?

JI: I can't speak for the OTAs' future plans regarding traveler fees. I think each one will choose his or her own path. But strictly speaking as a consumer, I find it hard to stomach when my final booking price is significantly higher than the daily rate. It feels a little bit like a bait and switch. Rate parity is an interesting concept. It is in many cases considered illegal or anticompetitive for companies to try to enforce rate parity, yet I believe it is a good business practice for property managers to adopt. Varying the price among different OTAs tends to confuse the market and is somewhat analogous to competing against oneself. The real enemy of the property is vacancy, and the biggest cost you can have is not going to come from a channel commission but rather from a room that passes the night with no guest in it.

<!-comments-button-->