Brad Callahan, founder and president at Travel Advantage Network (TAN), needed vacation rental inventory in Ocean City, MD, to meet membership demand. After working with various operators in Ocean City, Callahan struggled to find the level of service his customers needed. Consequently in 2007, he started Vantage Resort Realty.
Seven years later, Vantage currently manages almost 400 properties in Maryland, Delaware and New Jersey.
Stitcher Joins the Vantage team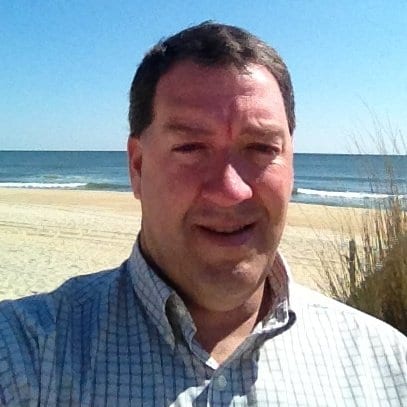 Lance Stitcher joined Vantage Resort Realty in March of 2013 as General Manager after spending six years managing Virginia Eastern Shore's Captain's Cove Golf and Yacht Club. "When I came on board, I didn't have much experience specifically in vacation rentals, and I told Brad (Callahan) that I would retain 90% of owners and staff," said Stitcher. "He looked at me like I was crazy, telling me that 10% of inventory changes ownership, so it isn't likely. That year, we retained over 93% of our owners."
Advantages of Being Part of a Larger Company
Vantage Resort Realty is under the Travel Advantage Network umbrella, along with Elevate Cleans and Beachtree Properties. Both Vantage's fast growth and future plans are founded on the scalability provided by its parent company's shared services, including Human Resources, IT, Marketing, Legal, and Accounting.
"Being a part of a large company gives us economies of scale," said Stitcher. "This is especially beneficial in what we can offer our employees (for example, health insurance), and has allowed us to build a stable operation and a strong company culture. We have an absolutely wonderful staff."
Owner Acquisition and Retention Strategy
Owner acquisition and retention are top priorities at Vantage. On the subject of retaining owners, "Our rates are a little higher, we have high service survey scores, and we have a lot of repeat guests, which make our existing owners happy," said Stitcher. "At the end of the year, there were a few properties we weeded out because the owners wouldn't reinvest in the property. Now we are more selective in the properties we bring on."
"Our business model for property acquisition is fundamentally different than what is being done in Ocean City, as we have placed a business development focus on attracting owners," said Stitcher. "Operationally we separated our owner -focused staff from our guest-focused staff and added Owner Relations Assistants who monitor owner success after the contract is signed. We also added incentive based commissions for our business development team."
"Our growth has been largely organic with the largest source of inventory being referrals, and our messaging to prospective owners is strong," said Sticher. "We focus on what we do well, we demonstrate to prospects that we are more forward thinking and progressive, and we show that we are more accountable to our owners than our competitors."
Technology
During Stitcher's tenure, the team at Vantage Resort Realty has been laser focused on improving technology. They recently implemented Barefoot Technologies vacation rental software and launched a new, integrated website.
"One thing we do better than anyone else in our market is technology," said Stitcher. "Our parent company's dedicated IT team partnered with our vacation rental team to enable us to quickly and efficiently convert to new software, add the Glad mobile app, and launch a new website before the season started."
Marketing
Vantage's marketing team uses multiple channels to reach guests, and owners can purchase additional tiered "marketing packages" which include listings on distribution sites (e.g. VRBO, FlipKey, and other mainstream channel partners), TruPlace's interactive floor plans and property-focused marketing initiatives.
"Our software also has a great autoresponder," said Stitcher. "When someone comes in to our funnel through any of the marketing channels, we are able to quickly reach out to them."
With many of the distribution channels moving to a pay per booking model, we asked Stitcher which model works best for Vantage's inventory. "Pay per lead and pay per booking models don't currently make sense for what we are doing," he said. "For the VRM, the subscription model provides greater value. We need to keep a watchful eye on it to make sure the math continues to work in our favor."
Stitcher added, "We are working to become less reliant on these sites over the next two years."
Industry Involvement
The Vantage team sees enormous value in joining and engaging in the area Convention and Visitors Bureau (CVB) and Vacation Rental Managers Association (VRMA). "We are very involved in the VRMA," he said. "When I came on board, I leaned heavily on the VRMA to learn as fast as I could. I networked with other members, volunteered for committees and joined the value task force. In fact, we are partnering with Vacation Future's Andrew McConnell to teach a session about inventory acquisition at the VRMA Annual Conference in San Diego in late October."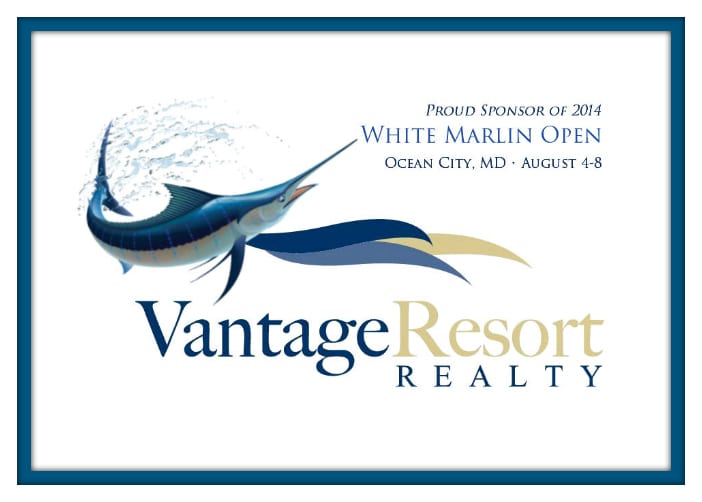 In addition the Vantage Team is heavily involved with the Ocean City CVB. "The Ocean City CVB is what makes this destination work. Forty percent on the U.S. population lives within a five hour drive of Ocean City, and the CVB does a great job of creating and marketing events in the off season. We want to help in any we can, and we sponsor events such as the White Marlin Open."
Expansion
We can safely expect to see Vantage Resort Realty grow in the coming months and years. With their service-based foundation and the scalability and resources offered by TAN, it is likely Vantage with spread its coverage both in their existing markets and in other destinations. "We started from scratch in Maryland, Delaware and New Jersey, but in other markets, we may discover that acquisition is a better strategy," said Stitcher.

By Amy Hinote

<!-comments-button-->