Sand 'N Sea, based in Galveston, TX, was founded in 1974 by Bert Feinman and is now operated by her two daughters, Anne and Claire Reiswerg. Built on trust in each other, this Galvestonian family's market-leading company is focused on exceeding customer's expectations and giving back to the community.
How did you decide to start Sand 'N Sea?
Bert Feinman (BF): My husband, David Feinman, was a builder and developer on the West End of Galveston Island. He was building houses, and one day in 1974, he was in the process of selling three houses in Sea Isle when he turned to me and said, "The only way the buyer will purchase the houses is if you rent them out for him." I told him I would, and we started a vacation rental business that day. There was another company down here that had everything tied up, and as he kept building and selling houses, we had to rent them. We struggled along for years, but we went on to sell and rent quite a few homes.
At the time we started, our name was David R. Feinman and Associates, and when we incorporated, we decided we would change it to a name that reflected Galveston. We had an agent, Dorothy, who came up with the name Sand 'N Sea.
When did your daughter, Anne Reiswerg, join the company?
BF: In the beginning, we had a bookkeeper and that was it. In 1982, Anne joined the company as our receptionist.
Anne Reiswerg (AR): To be honest, at that time, I was right out of school and probably wasn't even thinking about having a career. When I came on board, if they asked me to do something, I did it. Back then, I had to go into town, which was half an hour away, to go to the bank and the post office, and as a result, I spent a lot of time running back and forth. I also ran items to all our houses. I did it all.
BF: My first husband had worked with his father on the family business, and their relationship was so terrible that I never wanted any of my children in the business. So when Anne came to work at Sand 'N Sea, I thought it would be temporary. I didn't know whether I wanted her to work at the company because of the problems I'd seen in a family business. But it ended up working out very well for us.
In the beginning, how did you market your rentals?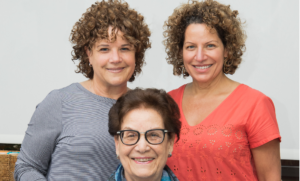 BF: We were doing everything back then. We tried an ad in the Houston Chronicle—it didn't work at all, so we put signs on the houses. No one in our area had done that before. We also placed some advertising on the radio in Houston. This helped, and then word of mouth spread. To be honest, I didn't know what I was doing. We tried many different things.
AR: In the Eighties, we started printing house lists that included the house name, bedrooms, baths, the subdivision, and amenities. Back then, the big amenity was a microwave! We didn't even have cable TV down here—it was very rural. And having a microwave was a big thing, along with washers and dryers. We would print these lists, staple them together, and mail them. Finally, we began printing a brochure, and that came with its own hassles—taking pictures, dealing with negatives, and getting those pictures into the brochure. The good ol' days!
What were some of the early challenges in running your vacation rental business?
AR: Maintenance is always a challenge, but because David owned a building company, maintenance was easy to get done on these houses, and it was done quickly. He could send someone over and get any kind of problem taken care of. Most of the men who worked for him lived on the West End so it helped. In 1983, we faced Hurricane Alicia. The storm came over the West End and knocked down a lot of houses. After that, the area experienced significant growth, and we began to grow and see more competition. When David passed away in 1996, we decided to concentrate on vacation rentals and real estate sales.
BF: For the first fifteen years, all our reservation activity was done with pencil and paper, and we were still using paper when Anne came on board. One day, I decided that there must be a better way of doing this, and in the back of a real estate magazine, there was a tiny little ad for vacation rental software. I called them, and John V. Kjellman came down to Galveston to meet with us. In our meeting, he asked us, "Have you heard about the Vacation Rental Managers Association (VRMA)?"
At that point, I contacted VRMA and found out it was having its national convention in Cape Cod. I went by myself and had to get there on a tiny plane. That was the year of the big San Francisco earthquake (1989), and it was early days for VRMA. I ended up receiving a lot of help through VRMA, and there we connected with First Resort, which was our first vacation rental software provider. I went to every meeting, and I was even on the VRMA board for a year. We got a lot of information and a lot of help from VRMA members all over the country. I credit VRMA for a lot of our success—business models, processes, services, consultants, everything. I was the only one to join from our area. We didn't talk to our competitors then.
AR: Being a 24-7 business was another one of our biggest challenges. We didn't have cell phones then, and taking calls and communicating with one another was difficult. However, if you think about it, we had fewer fires to put out than we do today. Back then, our calls were about water pressure, plumbing problems, or air conditioners not working. We weren't dealing with a TV not working or the Wi-Fi being out. Now, many of our calls are technology related.
Claire Reiswerg (CR): Even today, our biggest challenge is being a 24-7 business because we have to staff, make sure the technology is running, and ensure everyone in our houses is safe and enjoying their stay.
In Sand 'N Sea's growth path, what was one of biggest milestones along the way?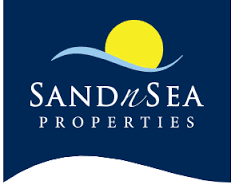 BF: Sand 'N Sea experienced a big growth spurt when we acquired another rental company on the island. There was a large developer here in Galveston who didn't enjoy the rental part of the business. He thought it took up too much time, so he called me and asked me out to dinner. Over dinner, he asked, "We want to get rid of the rental business—would you buy it?" My answer was, "Of course!" I didn't even have to stop and think about it. Six months after that, he sold me the sales part as well. It was difficult in the beginning, but it made all the difference in the world.
AR: It was a sought-after location and company. When everyone got wind that the developer had approached us, all the other companies in the area started calling him and expressing their interest, but we had an agreement in place, so we were able to complete the purchase. As a result, we got sixty new houses in the area on the West End.
CR: It was a smart move on Anne and Mom's part, and it undoubtedly contributed a large part to our success because—even to this day—no one has a comparable location. The office is located at the entrance to the best subdivision in West Galveston Island, and it is a good, solid office. Even during Hurricane Ike, we had no damage. It's a great location.
When and how did your other daughter, Claire, decide to join the company?
BF: Claire was living in California, and she had saved up her money to take three years off to travel around the world. Throughout her travels, I would often ask for her help in writing letters and writing anything we needed for the office. I kept sending her more and more to do and reeled her in.
CR: While traveling, I bought a tiny laptop in Hong Kong. Now they're everywhere, but back then, this was cutting-edge, and I would connect to the landline in hotels. In 2002, I remember Mom sending me a homeowner newsletter to write, and while I was sitting in Istanbul in this beautiful, historic hotel across from a mosque, listening to the call for prayer, I was writing, "Remember to let us know when you are coming to your beach house because we are getting a lot of walk-ins." I had been listening to Mom and Anne talk for so long about rentals, homeowners, and maintenance issues that writing about it came naturally! In 2003, after completing my travels, I officially joined Sand 'N Sea.
Claire, at Sand 'N Sea, you are very involved in your community. What motivated this passion? And how has your commitment to the community and the industry benefited your business?
CR: I remember my mom saying that my primary assignment is to make sure that they know that we are out here on the West End of Galveston Island doing vacation rentals, and that we do pay hotel taxes. At the time, we didn't realize we were one of the biggest contributors in hotel taxes. Working with the community suited my background doing documentaries and civic outreach around films and social issues, and I enjoyed it. We've expanded the sales department as a result of our community activity, and now we have a seat at the table on local issues—tourism, the lodging industry, vacation rental regulations, beach maintenance, etc.
In the early 2000s, when vacation rental restrictions were first being discussed, we heard from Rosemary and Michael Sarka at VRMA that we should be proactive in our area and start a local group of property managers. Anne and I took their advice, and in 2004, we hosted all the companies in our lobby along with eight other vacation rental companies. Together, we started GARM, the Galveston Association of Rental Managers. We took a proactive, "neighborhood friendly" approach, and to this day, we have a great relationship with our 41 West End subdivisions. When short-term rental regulations arose, we worked along with the City Council, tourism officials, and neighborhood groups on an ordinance and land use regulations—very simple, very enforceable solutions—and most important, it works well for both residents and the tourism industry.
When you have a seat at the table, when you are involved with your community, you're able to influence the decisions that are made and the policies that need to be championed. And it helps that we grew up here. We see companies that are mainly marketing platforms and are not on the ground here on the island. They just come into town and try to do business here. I think that's the part they miss—the community connection that Sand 'N Sea has. We will always have a special, vested connection to the community because we live here, we shop here, we go to church here, we serve on boards and participate in civic groups, we support local causes, and we know our neighbors.
How are the roles separated among you?
BF: I've stepped back from the business. I still watch all the emails that go back and forth, and I come into the office each week for a Monday meeting. It was a little difficult to step away in the beginning, but Anne and Claire are doing such a good job, and we trust one another. I come back into the office when Claire or Anne is out of town.
CR: Anne handles all the operations—homeowners, houses, maintenance, housekeeping, and inspectors—and I take care of administration, marketing, technology, the laundry and oversee the Realtors. We are very structured. My mother put together an amazing organization; we are careful about our books and our processes, and we have a quarterly meeting with our CPA. We regularly review and are highly disciplined with our financials.
We trust one another. I can't emphasize enough how important this is. We trust one another with what we do with money and the decisions we make—for the company, for our guests, for our employees. If we didn't trust one another, we couldn't work together as a family.
As we celebrate Mother's Day, what have you learned from one another and about working with family?
BF: I've learned that both of my daughters are very smart, and I'm surprised that I was able to raise such bright women!
CR: I've learned that my mother is an incredibly talented businesswoman. She created processes that Anne and I follow to this day. I've also learned that Anne is very good at operations and taking care of houses and homeowners. I have a lot of respect for both of them and what they've created here. And I'm always in awe of their institutional knowledge about the island.
What advice would you give to companies building their businesses today?
CR: Make decisions consciously. We have made the decision not to utilize large OTAs. Way back when distribution channels were becoming the norm, I remember Anne asking, "Why are we going to give money to somebody else when we're the ones working the reservations, cleaning the houses, and going out in the middle of the night to fix any issues that arise?"

So instead—and I give credit to Kelly Hurley at Visual Data Systems for this—we learned that the secret was to build up our own database of leads and guests. Consequently, in 2004, we began capturing all those leads using our own website, software, and call center, and we now have a large database that is the basis of our marketing. We placed a few listings on HomeAway for a few years, but we've made the conscious business decision to spend our marketing dollars building our company database and mining, collecting, and nurturing information from our leads and guests.

With all of these changes, George Volsky correctly said that this business is still about "cleaning the toilets and taking care of the screaming guests." The on-the-ground touchpoints are the most important factors in staying aligned with our customers, many of whom have been repeat guests many times over. As a result, at Sand 'N Sea, we have not moved to a fully automated business model through which we never see or talk to our customers.

BF: Our market is largely a drive-to market, with our guests coming in from a city an hour away. We are always conscious of the ongoing challenge of keeping up with what guests are expecting of a vacation rental in 2017 and beyond. We all travel a lot and learn about hospitality from that, too.

Our guests' expectations are very different today: forty years ago, everything was much more basic. Now, they want everything right away. Even if we have people at their homes responding to their calls within an hour, it isn't soon enough. People are much more impatient, and also guests are more able to shop around to get a better rate.

AR: Vacation rental management is a great way to make a living, but you have to be hands-on. You have to be on the ground, working the business every day and paying attention, and you have to care about it to sustain it.

<!-comments-button-->