When HomeAway sent an email to vacation rental managers on December 14 introducing a pricing increase for subscriptions—along with a new fee for off-platform bookings—the vacation rental community sat up straight.
The email said, "HomeAway will begin charging a fee for every off-platform booking, which will amount to 10% of the pre-tax total to be charged to the traveler for the stay."
"Off-platform bookings" were defined in the email as "bookings that originate via HomeAway but are not processed through HomeAway checkout."
The email also said, "All partners wishing to purchase a new subscription or to renew a subscription with a start date of March 15th or later (even if paid in advance), must first acknowledge and agree to these terms and provide payment-card information to be kept on file for processing of off-platform-booking fees."
The news resulted in numerous reported communications between property managers (PMs) and HomeAway representatives seeking clarification about how this announcement was going to be implemented. PMs reported and shared email communications indicating that HomeAway would be comparing traveler activity on HomeAway's websites with booking activity within integrated software to determine which internal direct bookings should be attributed to HomeAway.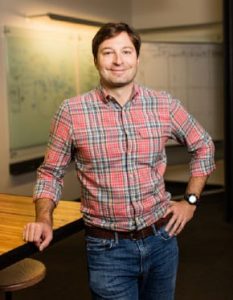 However, HomeAway chief commercial officer, Jeff Hurst said that was never going to be the case.

In an interview with VRM Intel on Monday, Hurst said that this (off-platform activity) was a known loophole at HomeAway that "we didn't have the enthusiasm to close."

"We thought it would naturally go away, and it didn't," said Hurst.

Hurst used the example of an executive colleague who found a vacation rental on HomeAway that was managed by a large property manager. Through the inquiry process the colleague was overtly encouraged to complete the booking directly with the manager.

"Our intent [is] if a guest finds a PM through our sites, and the PM believes we created value, we get credit," said Hurst. "If you believe we created value, pay us, and we will go about our merry way to add more value for you."

He added, "We think 10 percent is a reasonable price."

In the interview, Hurst maintained that the original policy was to allow property managers to choose for themselves which off-platform bookings they would like to attribute to HomeAway. "[The idea that] we were going to unilaterally go in and charge 10 percent was not the case," said Hurst.

According to Hurst, PMs will have the freedom to indicate which reservations they think should be attributed to HomeAway and for which they will pay the 10 percent fee the company. He also said that rankings on HomeAway's sites would be positively or negatively impacted by the number of these reservations that a PM decides to attribute.

Hurst clarified that bookings done on the phone would not be expected to be attributed to HomeAway as contact phone numbers have been removed from HomeAway's listings. "If the PM's phone rings, they found the PM through another source," said Hurst.

Hurst disputed reports from PMs that HomeAway representatives reached into the property management software to provide projections on off-platform booking activity saying that these projections were likely "based on the number of bookings the PM attributed to HomeAway last year."

In a separate email to the VRMA and FVRMA boards, Hurst said, "HomeAway does not have a policy to search property managers data for bookings that should be attributed to HomeAway."

One Florida-based property manager questioned the effectiveness of the new policy. "What would possess you to pay 10 percent of a booking to get a small bump in ranking? It is just a joke."

On Thursday, Cliff Vars, general manager at HomeAway Software sent a follow-up email to PM clients saying, "We will enable you to be the sole decision maker for identifying which bookings are attributed as HomeAway off-platform bookings, and we will release those changes along with information on how they will work before the 3/15 marketplace changes go into effect."

"We want to get paid when we create value," said Hurst.

<!-comments-button-->