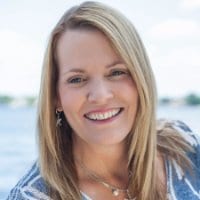 I recently traveled to Tallahassee to represent the Florida Vacation Rental Management Association and an industry which has become a vital part of Florida's tourism economy, at Tourism Day at the Capitol.
I had the opportunity to listen to an encouraging speech given by Florida Restaurant and Lodging Association (FRLA) President and CEO Carol Dover. One that we would like to hold her to.
Having seen her previous comments deriding vacation rentals in our state, I sat back prepared to hear more of the same. However, I was pleasantly surprised when she began with a question I, too, have been asking: Why would the FRLA not embrace vacation rentals?
Vacation rentals create extra capacity for the ever-increasing number of travelers coming to our beautiful state. These same visitors help support local businesses and restaurants, some of which are members of the FRLA.
As vacation rentals, fueled by easy-to-use online platforms such as Airbnb and HomeAway, have increased in popularity, some have suggested that the Florida hotel industry must be suffering. The data shows the opposite. The Florida hotel industry is growing as well.
Many middle-class individuals rely on their ability to use their homes as vacation rentals for extra cash to pay the bills, buy new school clothes for their kids, or save for a new car. This extra income pumps millions of dollars into local economies and benefits all businesses.
As the saying goes: "A rising tide lifts all boats."
Reputable vacation rental owners and managers, like myself, want to do what is right and pay our fair share of taxes back to our local and state government. We are not looking for a "free ride."
As Dover continued her remarks, I found myself nodding along. FRLA, she stated, is trying to accomplish just three main things when it comes to vacation rentals:
First, make sure all vacation rentals are registered and licensed through the Florida Department of Business and Professional Regulation. We agree.
Second, require that a license number to be included on all advertisements. We agree.
Third, ensure vacation rental owners are paying the same taxes that everyone else pays. Again, we agree.
I was only disappointed when she stopped short of expressing support for Sen. Greg Steube's and Rep. La Rosa's bills. As they are currently drafted, the bills protect the private property rights of all homeowners and ensure that regulations are applied uniformly. I remain hopeful that one day soon our organizations will be standing side by side in support of this legislation.

It should not matter whether a homeowner chooses to rent their home on a short-term or long-term basis, or not at all. Local ordinances should be applied equally. Noise is noise and trash is trash, regardless of who is inhabiting the home.

And that is why statewide standards are so important and must be a part of the conversation.

Dover acknowledged that uniform regulations at the state level were essential to Florida's restaurant and lodging industry that, prior to the late-1980s, struggled with how to deal with regulations that varied vastly across 67 counties and 457 municipalities.

Property owners should be afforded the same advantage.

Jennifer Frankenstein-Harris is president of the Florida Vacation Rental Management Association.

<!-comments-button-->