By Amy Hinote, NAVIS
A few months ago, Google redesigned their inbox, introducing a new Tab format which categorizes user's emails into Primary, Social and Promotions Tabs, with Promotions taking the far right position on the page.
Gmail is now the #1 worldwide platform for emails with 425 million monthly active users, surpassing Hotmail in 2012.  In the hospitality industry, there is a concern that the Tab format could hurt email engagement because it throws marketing messages under the Promotions Tab instead of delivering them to the main-view Primary Tab
Tabs: Good or Bad for Lodging Marketers?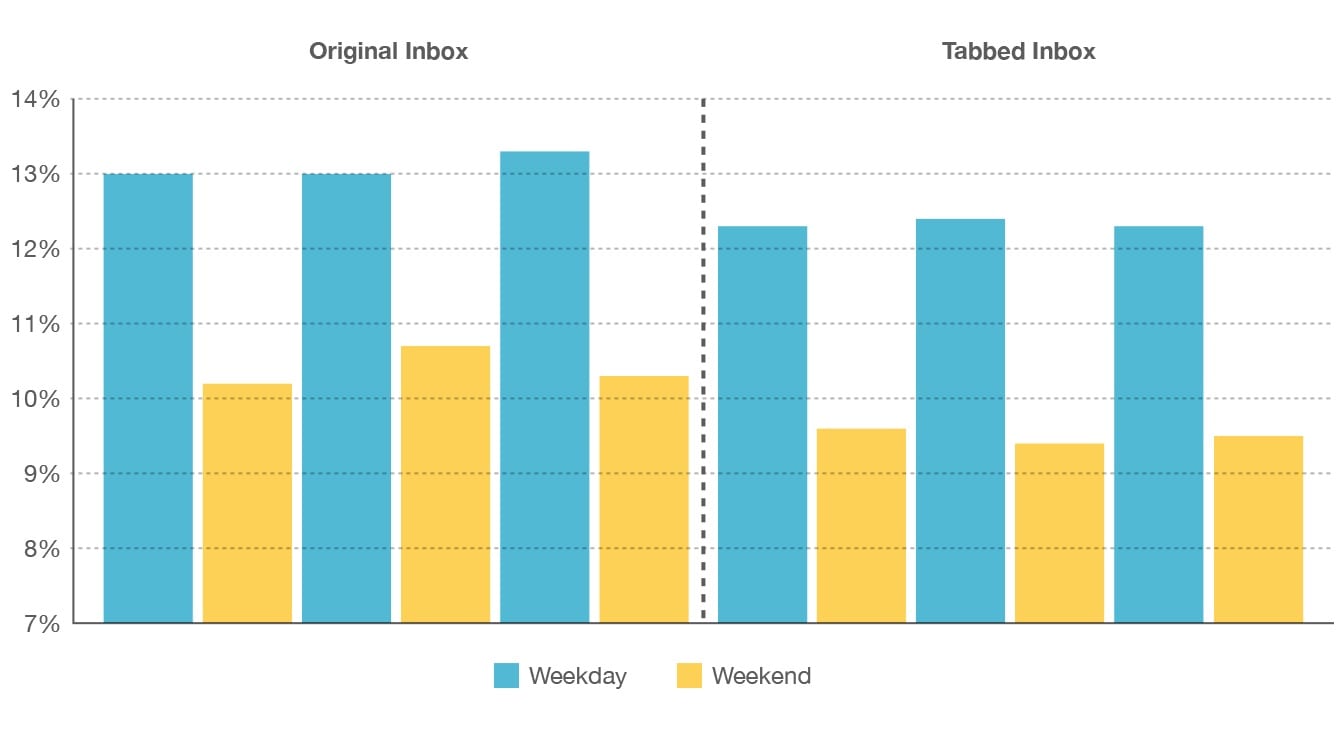 Several companies have done preliminary research on how the new view is affecting email marketing.
For example, email service provider MailChimp found that open rates for promotional emails dropped more than 12% after the new tabbed view was implemented.
Shar VanBoskirk, VP-principal analyst with Forrester Research, said she could see how it could affect open rates. "My gut here is that this certainly gives users a way to overtly, or inadvertently, screen out email messages that were previously going front and center into their inbox," she said. "So for any marketer, the challenge of being relevant is more critical than it ever was."
How do your emails end up in the Promotions Tab?
By law, you must provide an 'unsubscribe' link for any kind of marketing message. Therefore, it is a simple matter for Gmail to decide that 'if there's an unsubscribe link' – THEN it must be a 'promotion' – so it gets put it into the Promotions tab.
Google is also utilizing the Promotions tab to send paid advertisements straight into users' inboxes (this is a new way to show Google Ads).
How do I get out of Promotions and into Primary?
The only legit ways to get a marketing email out of the Promotions Tab and into the Primary Tab are for your guest to:
"Drag and drop" your email from the Promotions Tab and into the Primary Tab,
Right-click on the email (in some browsers) to bring up a small list of options. Click the Move to tab option and select the tab you want to move the email to, or
Add advanced Search and Filter function in Gmail.
It is very easy to do, but less easy to compel your customer to actually do it.

Remember…your guests and leads have already told you they want to hear from you by subscribing and/or opting in to receive emails from you. Here are some tips to help your emails cut through the "Promotions" clutter.

1. Monitor your response rates by Email Service.

First, see if your email open rates are being affected by this change. Track your Gmail figures as of May 29, 2013 (when Gmail made the change), and compare date ranges to see if you have seen an impact in your open rates. Also compare campaigns with Hotmail/Outlook, AOL, Yahoo, etc.

2. Review your email "From" name, subject line, and pre-header text.

Does your "From" name clearly identify your company or brand as the sender? This is key, because each tab lists new senders by name until the user clicks on the tab.

Also, put your pre-header text to good use, so that the key reason to open your email is clear from a combination of "From" name, subject line and preheader text, regardless of tab or inbox format.

See our blog post: Subject Lines: 8 Tips for getting your emails opened

3.       Send an email to Gmail users asking them to put you in Primary

Send a quick email to your Gmail users, i.e. "Thank you for subscribing to our newsletter. In order that you continue to receive the latest resort news and specials, please drag and drop this email into your 'Primary' column."

 4. Understand the potential impact on real-time emails.

If you are sending subscribers time-sensitive emails, the Tabs feature could delay the immediacy of their response.

<!-comments-button-->