While little is known at this point, devastating wildfires are still having an impact in the Gatlinburg area as local officials ordered evacuations for downtown Gatlinburg, Pigeon Forge, and other parts of the county.
Fire crews are still battling blazes in Sevier County as a heavy layer of smoke settles in many areas of the county.
At this point, approximately 30 structures have been impacted in Gatlinburg, including a 16-story hotel on Regan Drive and the Driftwood Apartments reported fully-involved near the Park Vista Hotel.
State Hwy. 441 heading into Gatlinburg is closed, except for emergency traffic. State Hwy. 441 leaving Gatlinburg is open to evacuating traffic.
More updates to follow.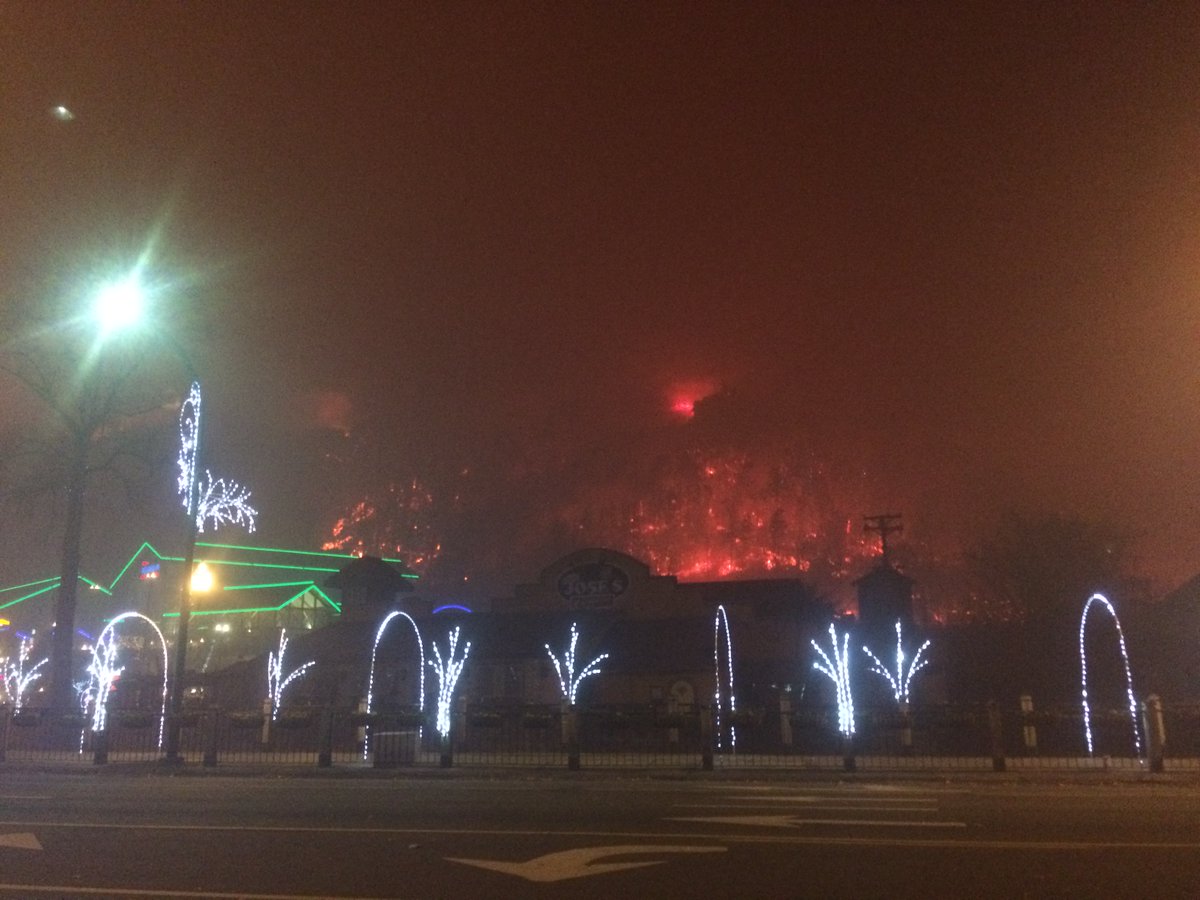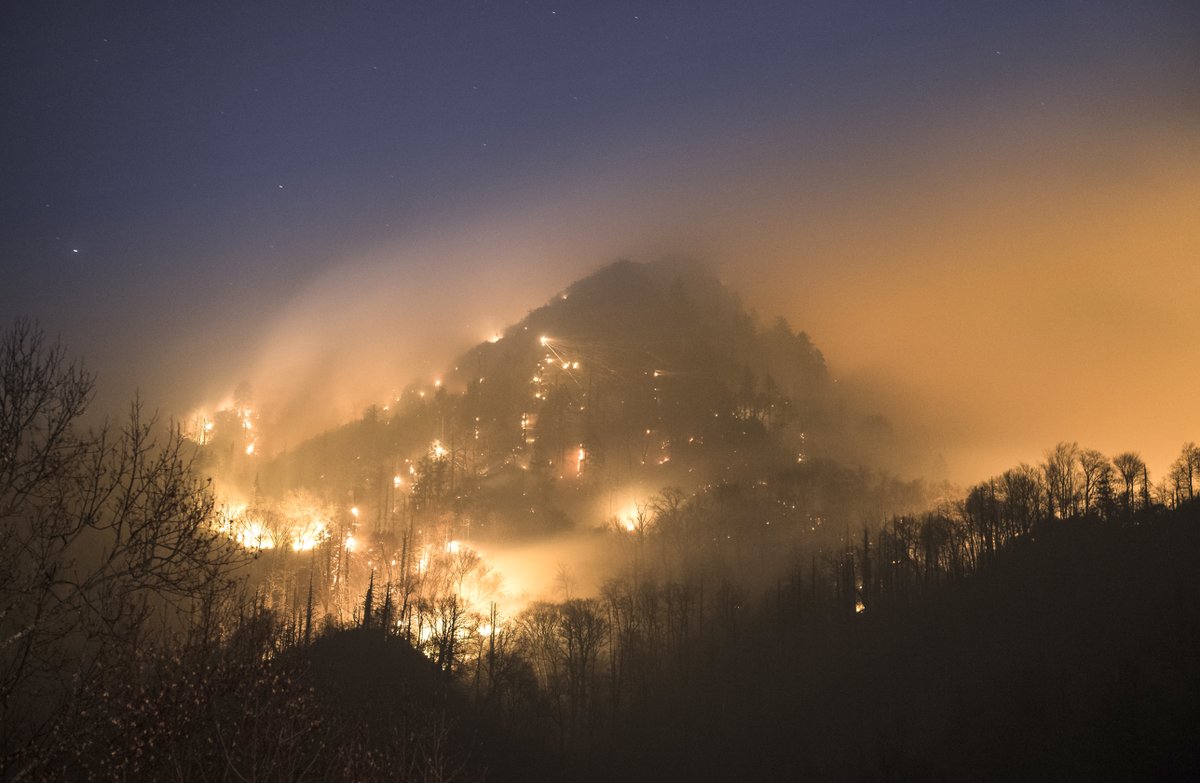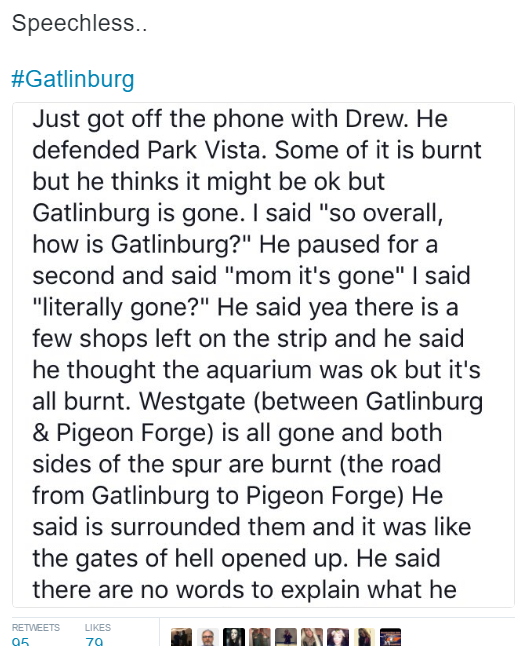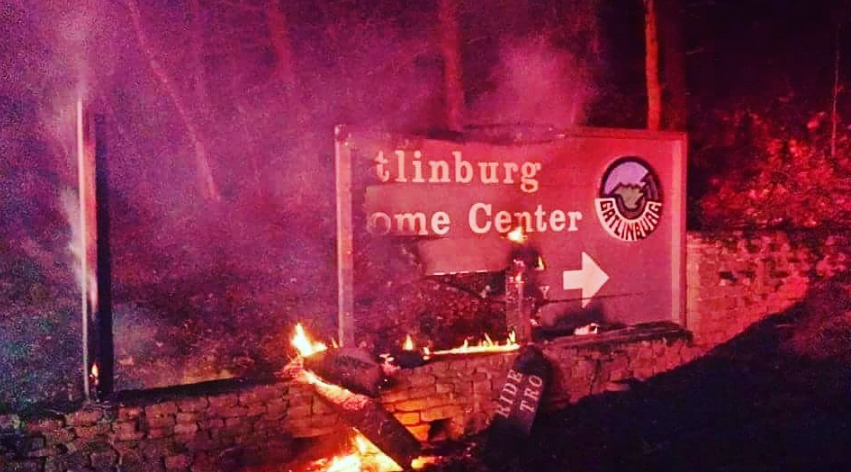 <!-comments-button-->