When it comes to planning a family vacation, every parent's objective is to find a place where EVERYONE can relax and have fun, a home away from home. If the family has small children, planning a trip can be a chore.
Three Reasons to Market to Families with Small Children
Families with small children often take advantage of off-season travel. They often book outside of peak season to avoid crowds and save money. These families do not have to wait for the school holidays to travel and often choose to go on vacation during the shoulder season, when weather is milder and crowds are gone. What does this mean for you? It means more off-season bookings. A company based in Europe that specializes in vacation rentals for families with small children averages almost 65 percent of their bookings outside of peak season. 65 percent! That is a lot of extra bookings! More bookings mean an increase on your return on investment.
Family travel, including multigenerational travel, is leisure travel's fastest growing niche. More and more parents and grandparents are traveling with their children and grandchildren. Like other travelers, families are looking for vacation rentals with amenities. If you have the gear that families need, you stand out from other vacation rentals that categorize themselves as "family-friendly" but really don't offer much for families. Sadly, this is the case for most "kid-friendly" rentals currently out there. Ask yourself, "What are my guests' needs and how can I help them?" Provide amenities for families and watch your bookings increase.
Many travel-related decisions are made by women, most of whom are mothers. Most moms trust other moms as sources when planning, and the vast majority of moms use social media and read blogs to help make decisions regarding travel. Dads, of course, make a lot of decisions too, but mom-blogging is a big business in today's world. (Dad blogs are gaining steam though!) There are many family travel bloggers out there that have captive audiences: parents looking for places to go and things to do with their families. Target this demographic, provide for their needs and market directly to them. You will see more bookings and happy family reviews!
For vacation rental shoppers, finding family-friendly accommodations – where both kids and parents can enjoy the vacation – is difficult and time-consuming. Any vacation rental can list itself as kid-friendly on most sites. No standards exist, so parents are left to sift through hundreds or even thousands of rentals looking for a place to fit their needs. (I know! I have done this! It's insanity!)
What do parents need and how do you attract families with small children to your vacation rental?
Think, Safety
No parents can relax — ever — if they feel their children are not safe. There are simple steps that you can take to ensure the safety of children and provide an enormous comfort to parents.
Make stair gates available.
They are portable, lightweight and easily stored out of sight when not needed. Mom and dad will be forever grateful not to have to spend their entire vacation chasing a toddler who wants to climb a set of stairs over and over again.
Provide outlet covers as a temporary solution for parents during their stay.
Simply having them available in case parents want to use them is enough. Babies remain safe and the covers can easily be stored away for the next guest's stay.
Swimming pool safety is key.
Every private pool should be protected so that children cannot wander outside and easily access the water. This can be accomplished with a gated area, a pool cover, a pool alarm or alarmed doors accessing the pool area. Multiple barriers are best. Even without children as guests, for liability reasons, pool areas should be thoughtfully planned out.
Add Gear
Parents don't want to travel with "everything but the kitchen sink." Provide gear that families need and you will have happy guests! These items are an inexpensive investment and increase the probability that your rental is chosen over others that do not provide such items. Adding amenities is a great way to make your home stand out from the crowd. If you have a lot of family bookings, focusing on their needs can not only increase bookings but increase guest satisfaction. Here are some things to think about adding to attract families with small children:
Cute, comfortable kids' beds or bunk rooms make for a fun environment for the kids.
Happy mommy and baby! And much less mess than feeding baby on dad's knee at your beautiful breakfast table. Invest in a fold-away highchair if you are short on storage space.
Baby can actually sleep and parents can relax. Who can have fun on vacation if they aren't getting a good night's sleep?
Another great, inexpensive item that is easily stored away if not needed. Parents often worry about toddlers falling out of bed at night — did we mention how important sleep is?
An item that often gets overlooked. Simple, inexpensive additions to your home's amenities can make a big impact.
Fun games for a rainy day or toys for outdoor fun are much appreciated by families.
If you have a large house or a nice outdoor space, a baby monitor can help parents relax while children are sleeping, knowing they can hear them if they are needed.
Pump Up Your Marketing
Once you've made your home safe and added family-friendly amenities, you'll need to reach your target market. First, you can update your vacation rental website or listings. Here are three tips to help you do that:
Rewrite your listing descriptions. Make sure to include all your new gear in your listing. Let parents know that you have what they need available. Don't leave anything out; even the smallest detail adds value to your home.
Add photos of your kid gear. Take pictures of toys in the pool or a game set up on a table. Include photos of the kids' rooms (made as inviting as possible). Show parents what you have to offer. Let them envision their family in your space.
Include suggestions for family-friendly outings nearby. Can you recommend a great family-friendly restaurant nearby or a fun rainy day activity for little ones? Add recommendations specific to your target market. Give them the best of your area.
Also, if your home is particularly family-friendly, you might think about listing on niche websites that focus on family travel. Clanventure.com is the first vacation rental site that specializes in U.S. family travel. If your home is in Europe, Tots to Travel is a top family-friendly vacation rental agency. By listing on these sites, you market your home directly to your target niche.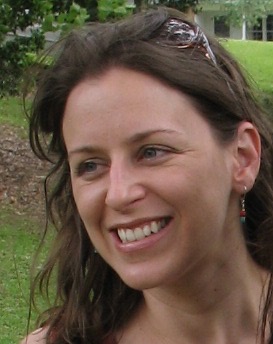 Nikki Woodson Blair is a family travel guru and admitted perfectionist. When planning trips for her family, she sifts through hundreds of homes, looking for just the right place for her family's holidays. Realizing that most parents don't have the time or patience for such insanity, she created Clanventure, aiming to amass the best and safest family-friendly properties available. Currently, Nikki lives with her husband, three kids, two dogs, two cats, a bunny and two hermit crabs near Austin, Texas. When not working, she can usually be found on a trail somewhere or planning the next family adventure.

<!-comments-button-->