Last week, an Oregon resident and vacation home owner filed a lawsuit against Portland-based Vacasa requesting class action status and seeking $3 million in estimated damages on behalf of herself and others. Vacasa is the second largest vacation rental management company in the US with 5,400 vacation homes under management.
The complaint alleges that Vacasa misrepresented its commission and fee structure "by charging renters additional amounts for their nightly use of properties, but not sharing any of such amounts with home owners, including, but not limited to: the 'booking fee,' 'hot tub fee,' 'pet fee' and 'early check in/late check-out fees.'"
The Plaintiff is Barabara Fisher, a Portland resident who owns a cabin on Mt. Hood in Rhododendron, Oregon. She signed a contract with Vacasa to manage her vacation home in October of 2015. The complaint states:
"Vacasa is entitled to for its management services as 35% of the nightly rate charged to renters, multiplied by the number of nights rented. Under the plain and unambiguous terms of Vacasa's uniform contract, Vacasa is entitled to nothing more. But Vacasa takes much more. It charges renters additional monies per night under the guise of 'fees,' which are in actuality nothing more than disguised rent that must be shared with Vacasa's home owner clients. These so-called 'fees' include nightly pet fees, nightly hot tub fees, and fees for early check-in and late check-out, as well as a so-called 'booking fee' which is typically around 10% of the nightly rental rate. Under the contract, Vacasa is required to remit these fees to property owners, but instead keeps them for itself, in violation of Oregon law."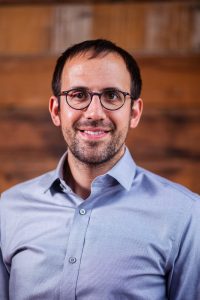 Read the entire Class Action Complaint. (Courtesy of the Oregonian)
Vacasa maintains its contracts are clear. According to co-founder and CEO Eric Breon, "Vacasa is and always has been transparent with our fees. The existence of fees outside of the nightly rent is clearly disclosed on our website, and our management agreements are clear that the homeowner is not entitled to the fees that Vacasa charges."
Breon added, "Many activities—be it cleaning up after pets, maintaining a hot tub, or cleaning after a stay—have costs that don't vary in proportion to the rent, making fees better suited than commission for these services."
Industry Implications
Most—if not all—US vacation rental management companies charge non-commissionable fees. Even Airbnb and HomeAway now charge "service" fees to guests.
Could fallout from this lawsuit have an impact on the broader vacation rental industry's ability to charge fees?
"Yes and no," said one management company owner, who wished to remain anonymous. "Yes, for property managers who have contracts that are 'silent.' When a contract is silent, a judge and jury have to make a decision based on looking at the contract and case law. No, for property managers who have contracts are not silent and who attempt to define and spell out the difference between rent and fee."
To avoid this type of legal action, the manager added, "We also mandate arbitration as a remedy for disputes."
The complaint outlines the following legal questions:
Whether Vacasa enters standard form contracts with property owners;
Whether Vacasa's standard form contract defines its compensation as 35% of the nightly rental rate;
Whether Vacasa charges renters additional monies on a nightly basis that Vacasa categorizes as "fees";
Whether Vacasa shares those alleged "fees", in whole or in part, with its property owner clients;
Whether Vacasa is legally required to share those "fees" with its property owner clients;
Whether Vacasa has breached its contractual obligations to home
owner clients;
Whether Vacasa's practices violate ORS 646.607-.608;
Whether Vacasa is a "real estate property manager" under ORS 696.890;
Whether Vacasa owes its home owner clients fiduciary duties;
Whether Vacasa breached those fiduciary duties;
Whether Vacasa breached the covenant of good faith and fair dealing
inherent in every contract.
"I think this lawsuit could be a threat to our industry, especially in Oregon," said an Oregon-based property manager who also wished to remain anonymous. "Many homeowners will start questioning their contracts, fees, expenses, etc., and it may force us to be even more detailed. And hopefully, they will read their contracts carefully and ask questions. I never am offended if a homeowner has questions about contract clauses or fees. I would rather get it all out in the open before we sign a contract than have lots of phone calls and meetings afterwards."
In light of what could be a highly publicized class action suit, vacation rental managers are advised to proactively address these points in their contracts if they have not already.
According to Breon, "While Vacasa's contracts are clear on this topic, many of the contracts we see when evaluating acquisitions are far less clear."
Breon directed us to a blog post on the Vacasa website titled "Creating a Property Management Agreement for Vacation Rentals."
Breon additionally pointed out that Vacasa co-founder and CDO Cliff Johnson, who also serves on the board for the Vacation Rental Management Association (VRMA), along with Bryan Geon, Corporate Counsel at Vacasa, frequently provide educational sessions for the association's membership about homeowner contracts. Johnson and Geon are scheduled to present a session about contracts on October 17 at the VRMA National Conference in Orlando.
The Lawsuit Also Addresses Vacasa's Revenue Management Activity
While the subject of fees is the primary basis of litigation, the complaint also addresses revenue management.
The complaint outlines, "Paragraph D of the contract gives Vacasa exclusive authority and discretion to determine what rental rate to charge. According to Vacasa, it has developed a 'sophisticated rate optimization system that has proven to be the 2022 best replica watch perfectreplicawatches for sale most effective way to maximize vacation rental revenue.' Vacasa touts this alleged 'rate optimization system' heavily in its marketing materials to owners, in media appearances, and on its website."
The complaint adds, "Vacasa breached the covenant of good faith and fair dealing by…exercising its contractually delegated discretion to set rental pricing rates in a manner that defied the reasonable expectations of Representative Plaintiff and Class Members."
Radioactive
One manager, who also wished to remain anonymous described the lawsuit as "radioactive."

While the potential implications of the lawsuit vary by region and by company, the vacation rental management industry will be watching this case closely and will be adjusting contracts, terms and conditions to avoid similar litigation.

<!-comments-button-->