We arrived at the Vacation Rental Women's Summit (VRWS) with a clear goal: to give people our perspective on the right way to build a sustainable business. The alternative accommodations space has dozens of conferences per year and we didn't think this one would be particularly different. However, to our surprise, it was. The VRWS was a conference focused on inclusion and collaboration which are two ideals that set it apart from other conferences and can make your business just as unique.
Creating any successful venture requires coordination. A conference is an endeavor which is built almost entirely on logistics. People come from far off places to network and hear speakers who must also travel from somewhere, so it becomes a question of foundation. Do you have all the proper pieces in place to allow your conference to flourish?
A sustainable business works the same way. At Rented.com, we believe there are three core principles that serve as the building blocks for a business to have sustained growth: alignment, articulation, and assessment.
The idea behind alignment is simple.When every person and every process in your business is moving in the same direction, you'll spend far less effort to get where you want to be. Define your big picture goal, your "North Star".
Now comes articulation. The definition of the goal is useless if your team doesn't understand it. Clearly explain how each segment of your business contributes to the overall vision.
Lastly, there's assessment. Analyze what strengths and weaknesses your business already has then hire based on your assessment. If you hire the right people and build the right environment, you'll be held accountable for the other building blocks we've previously defined.
Hiring well and building a community that fosters diverse ideation is an investment in human capital. It's you, as a business owner, committing yourself to the team primarily and being confident in that team's ability to steer the ship where you want it to go. This investment is, in many ways, the very same one made by the VRWS. From our perspective, the VRWS committed to inclusion, engagement, and empowerment. Like many vacation rental conferences, it was a great place to network and meet new people, but it stands out due to its collaborative environment. It felt comfortable to chat with others and the conversation was always uplifting without any power struggles.
The environment also pushed us towards looking into how interpersonal relationships are paramount in business, especially vacation rentals. After all, this is, first and foremost, a hospitality industry. We're here to create lasting experiences for guests, and the first step toward that goal is interpersonal connection. That commitment to connection is the breeding ground for collaboration. We experienced this phenomenon at the VRWS and you can experience it in your business too.
We came with the goal of doing what we do at every conference: learn, teach, buy, sell, network, repeat. But we received so much more from 2019's Vacation Rental Women's Summit. We're now recommitted to focusing on interpersonal relationships in business and otherwise. If you missed the summit this time, have no fear. You can still dedicate yourself to building a successful business that's bedrocked in strong relationships. Remember to align, articulate, and assess. Build a community that values inclusion and empowers people to push forward and speak their minds. Follow all of these steps and you'll be well on your way toward a sustainable business.
This article is also written by Amber Knight, Sr. Sales Operations Manager, Rented.com.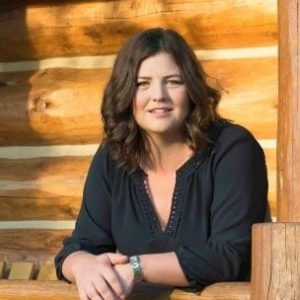 Amber is an award-winning, results-driven Growth Leader with success in building cohesive, high-performing sales teams that drive explosive revenue growth through channel partnerships. She is highly skilled in managing pipeline, forecasting sales, and increasing operations in non-traditional markets, and she has a proven track record of maximizing acquisition revenue while minimizing downtime.

<!-comments-button-->