The end of the summer means the beginning of conference season for the vacation rental industry and with a strong fall lineup, here is a preview of what's coming up.
RealPage 2014 RealWorld
2014 LiveRez Partner Conference
Streamline Summit
HomeAway 2014 RezFest
VRMA 2014 Annual Conference
VRHP 2014 Annual Conference
RealPage User Conference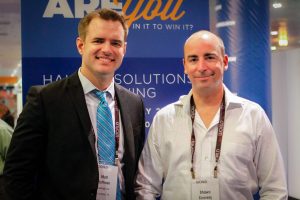 First, RealPage (NASDAQ: RP) entered the vacation rental industry this year with their purchase of vacation rental software companies Bookt/Instamanager and Barcelona-based Kigo, which collectively represent over 1,000 vacation rental managers. RealPage held their user conference in Chicago last month with an impressive turnout and the launch of several new products and partnerships that we can expect to have available for vacation rentals next year. Currently, RealPage is working to consolidate the purchased systems and is still looking to build its software offerings in the vacation rental industry through future acquisitions of U.S. software companies.
Vacation rental software provider LiveRez is hosting its inaugural user conference September 7-12 in hometown Boise, ID. The conference will include hands-on training of the LiveRez software, workshops about vacation rental management and software best practices, broad networking opportunities, and entertainment options to enjoy in the conference after hours.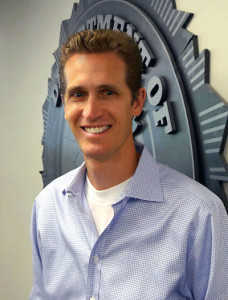 Besides the education and networking, there are two very cool things about this conference -their two selections for keynote speakers. First, Priceline CMO Brett Keller, who is regarded as one of the most respected marketing minds in the travel industry, will be speaking talking to guests about how to effectively brand and market vacation rentals online. In his 15 years with the Priceline Group, Keller has helped position the company as the global leader in online accommodation services. Among Keller's other notable accomplishments, he was one of the driving forces behind the company's famous Priceline Negotiator ads featuring spokesman William Shatner.
The second keynote speaker is Olympic Gold Medalist Dick Fosbury, who forever changed the sport of high jumping by introducing the "Fosbury Flop." Using this new, innovative technique, Fosbury won the gold medal, setting new US and Olympic records in the process. His technique soon became the standard method of high jumping worldwide. Fosbury will be addressing attendees with his message of thinking outside the box and finding innovative ways to take their businesses to new levels.
Software newcomer Streamline is hosting their first user conference September 7 -11 in Park City, Utah.  With a mix of fun and education, the event consists of 5 days of hands-on training and education, along with round-table type networking.
CEO and Founder Carlos Corzo will be opening the conference, which has a large focus on new development. To prove it, Streamline will be soliciting development ideas from clients with the promise that two customer ideas will be selected to be added to the Streamline development calendar. "We value our clients/partners and we feel it is important to develop ideas that everyone can benefit from."
Dozens of vendors and hundreds of vacation rental managers are heading to Nashville this fall for HomeAway's Annual RezFest. Designed for software users and prospects, RezFest also provides a full lineup of over 70 sessions of education and hands-on training, along with product announcements and networking. HomeAway CEO Brian Sharples will be delivering the first general session.
The second keynote will be given by Arthur Chapin, VP, Global Product at Expedia, who started at Expedia as an intern from WWU, Arthur has held a variety of technical, product and management roles at Expedia which have included: Operations, Engineering, Software Development, Data Warehouse, Architecture and most recently Global Product.
In 2013, more than 900 vacation rental professionals attended the Annual Conference— and more than 90% of vacation rental managers said they were likely or extremely likely to recommend the event to a colleague. With more than 55 educational sessions, expanded networking time  and a Vendor Showcase, this is an industry event you can't afford to miss.
Keynote speakers at the VRMA Annual Conference are John DiJulius, HomeAway's Brian Sharples, and Eight by Eight's Amy Africa.
John R. DiJulius III is considered the authority on world-class customer service and is the author of three books on customer experience. He is the president of The DiJulius Group, a customer service consulting firm that works with companies like Starbucks, Chick-fil-A, The Ritz-Carlton, Nestle, PwC, Lexus, and many more.
Brain Sharples's keynote session is titled "Third Party Channels: Why they are the future,"and Amy Africa will be speaking about "Things You Simply Must Know About Your Brain and How It Buys."
Also, check out the new Bootcamp Sessions: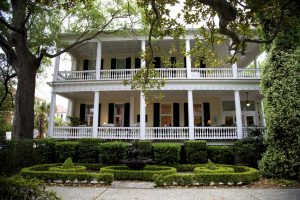 Who can say no to Charleston in early November, especially when it means learning how to improve the most critical function of a vacation rental business? At this year's VRHP Annual Conference, Pro Resort Housekeeping CEO Steve Craig will be teaching the 12 Fundamentals of Housekeeping followed by sessions about housekeeping technology, personnel management, working with owners, maintenance, cross training for inspectors, revenue streams, and supplies. This is the go-to conference for companies who are serious about providing superior cleaning and maintenance.

By Amy Hinote

<!-comments-button-->