Vacasa today announced the company has closed on $64 million in a Series B-2 round led by existing investor Riverwood Capital with participation from its other current investors Level Equity, NewSpring and Assurant Growth Investing.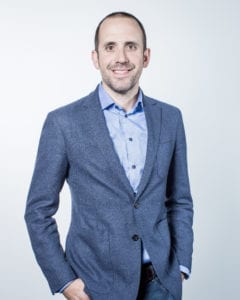 According to Vacasa CEO Eric Breon, "The funding was initiated by our investors who wanted to double down on their investment in Vacasa at a valuation proportionate to our growth."
The news comes on the heels of the company's recent purchase of Hyatt-backed Oasis Collections which, according to Breon, Vacasa purchased for unit acquisition and for its "expertise on the international side and the corporate stay side of the business." The acquisition of Oasis Collections pushed Vacasa's inventory to 10,600 units, making it the largest vacation rental management company in North America.
However, Breon pointed out that the company is not relying on acquisitions to grow its business.
"Out of our 10,600 units, 8,000 were acquired organically instead of through acquisitions," Breon said. "Over the past four years, we've averaged 69 percent organic growth."
The $64 million Series B-2 round brings Vacasa's funding total to $207.5 million. We asked Breon if he was concerned it was too much capital as they move toward an IPO. He doesn't believe so, especially looking at the investment "proportionally to the size of the business and the size of the opportunity ahead of us."
The current estimated size of the global vacation rental industry is $150 billion, with $35 billion in the U.S. "We only have 1-2 percent market penetration in the U.S.," Breon said.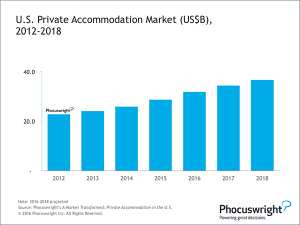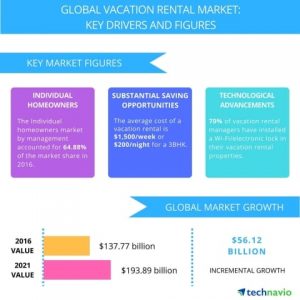 Vacasa is continuing to expand its footprint, and the industry can expect the company to move into new areas, including along the Atlantic seaboard, in the Midwest, and in new international markets.

"The additional funding from our investors is an endorsement that what we are doing is working and a testament to the results we are delivering," Breon said. "We are continuing to launch into new markets. In any location the company isn't currently doing business, we will be soon."

"We are increasingly bullish on Vacasa's ability to capitalize on the $32 billion market opportunity that exists within the vacation rental industry," said Jeff Parks, managing partner at Riverwood Capital in the company release. "Vacasa has exceeded every key business metric since our first investment just over a year ago. Unit economics, customer retention, geographic footprint, homeowner and guest satisfaction, and both organic and acquisitive growth are on an accelerated trajectory."

Parks continued, "This additional round will continue to fuel Vacasa's domestic and international expansion while helping the company build the world-class team and technology to maintain its industry leadership position."

With rapid expansion, Vacasa continues to actively move forward toward an IPO. "It is our expectation, and—with our current scale—we are large enough to operate as a publicly traded company," Breon said.

There are no changes to Vacasa's board or executive leadership announced with the funding.

<!-comments-button-->