Vacasa announced its sixth Orlando­-area partnership in two years, bringing the company's total Florida home count to more than 300. USA Vacation Homes, which has operated in the Orlando area for more than 15 years, transfers its vacation home contracts to Vacasa management as part of the deal, but will retain the real estate side of its business, Orlando Vacation Realty. All employees will remain with the company.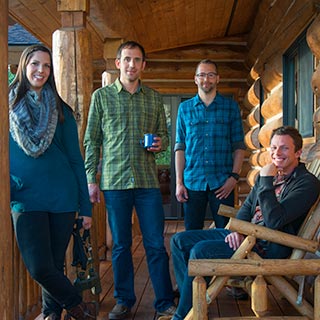 Vacasa began aggressive expansion in the Florida market in 2015. Following a recent injection of $35 million in Series A funding, Vacasa CEO Eric Breon announced that the company would use the additional capital to continue pursuing increased market share in every vacation market in the world, with the ultimate goal of ubiquity. Vacasa has recently invested in several aspect of its business, including 31 acquisitions and implementation of Matterport Spaces technology across all of its listings.
"Expanding our inventory in Florida is a key priority for us, but we are also careful to grow strategically and thoughtfully," says Vacasa CEO Eric Breon. "Both Vacasa and USA Vacation Homes operate on a foundation of delivering excellent results, and we are proud to partner with this proven business to provide homeowners and guests with the Vacasa experience."
USA Vacation Home was founded by owners An and Danny Flamand in late 2000 and has since earned an A+ rating from the Better Business Bureau. The Flamands first connected with Vacasa in March, and have since been in talks with the company to transfer the vacation rental side of their business to concentrate on real estate.
Vacasa currently employs more than 1,000 people. USA Vacation Homes customers who have now been moved to Vacasa will now benefit not only from on-­the-­ground housekeeping, maintenance and management, but also from headquarters-­based listing management, search engine optimization and marketing, security, legal services, customer service and more.
Vacasa's Acquisitions in 2016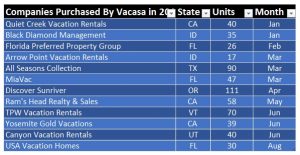 <!-comments-button-->