In order to keep up with increasing competition, marketing expectations for 2015 and beyond are astonishingly high in the vacation rental management industry.
Today's marketing managers for vacation rental companies are charged with being web developers, SEO/SEM experts, copywriters, marketing technology and automation specialists, graphic designers, media buyers, social media professionals, email strategists, and marketing analysts.
Maintaining a strong online presence, nurturing leads and retaining past guests are getting much more difficult and much more expensive.
Here are just a few of the basic marketing challenges facing a vacation rental management company in order to be competitive: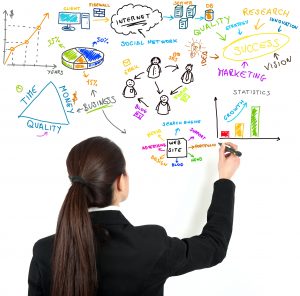 1. Building and maintaining a responsive company website with an updated UI/UX, an easy eCommerce booking path for customers, and a solid response strategy which nurtures inquiries
2. Staying up-to-date with search engine algorithms and remaining ahead of new and existing competition in search results
3. Keeping up with increasing PPC and remarketing costs and new processes
4. Developing and sustaining a strong social media presence
5. Managing a positive online reputation
6. Implementing expert-level email strategies
7. Utilizing marketing automation in a smart, personalized, effective and error-free way
8. Providing unique, relevant and engaging content
9. Optimizing and managing rankings, content, responses and remarketing associated with the use of third party channels
10. Learning to identify and use key performance metrics to adapt marketing strategy
The demands on in-house marketing talent are extraordinary, but the costs of outsourcing are even more shocking. In the vacation rental marketplace, industry experts charge exorbitant and often prohibitive service fees. Website creation is often triple the cost of building an eCommerce website in another industry, and even crafting a simple email is running over $125 per hour in contrast to under $50 per hour in other industries.
An average vacation rental marketing plan and budget include the following line items:
Website (building and maintenance)
Email Marketing
Third Party Channels
Direct Mail
SEO
PPC and Remarketing
Graphic Design
Social Media
PR
Sponsorships/In-market events
Content Creation
Print Advertising
Marketing Technology (Automation, CRM, Autoresponders, Apps)
Photography, descriptions, floor plans
With an available marketing budget of 5-12% of rental revenue, accomplishing these tasks is an enormous challenge in the vacation rental industry.

Now add the element that each of these tasks and tools are constantly changing at a breakneck speed.

Have you hugged your marketing manager today?

By Amy Hinote

<!-comments-button-->