Vacation rental management websites have come a long way in the past decade. The addition of quotable rates, professional photos, advanced filtering, comparison shopping, mobile-friendly design, new security requirements, and live chat have turned rental websites into dynamic, fully integrated e-commerce platforms.
Few people in the vacation rental industry know more about creating conversion-based, relevant websites than Bluetent president Peter Scott, InterCoastal Net Designs (ICND) owner Brandon Sauls, Bizcor CEO Josh Guerra, and Q4 Launch founder Matt Bare.
We reached out to these industry leaders for their recommendations on must-have elements to help vacation rental managers ensure their websites are meeting the needs of consumers in 2019, from functionality to content to building trust and thought leadership.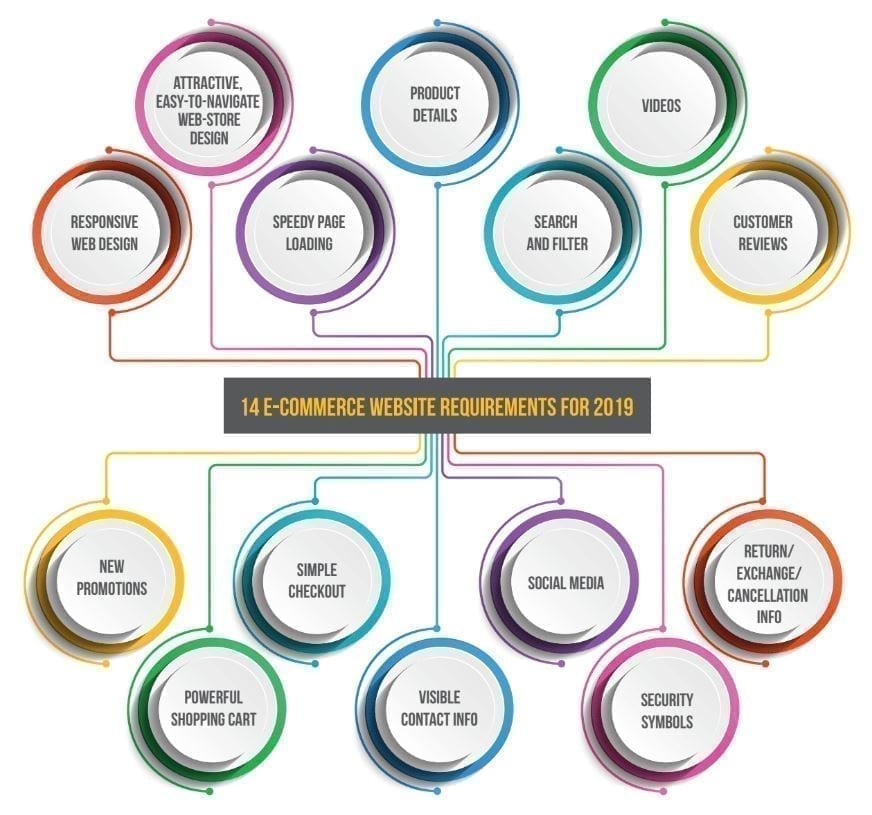 Functionality
As property managers review their company websites, these leaders advise not forgetting to incorporate the following functional elements.
Mobile for Browsing versus Booking
With more and more traffic and booking originating via mobile devices, it is critical in 2019 that websites are optimized for mobile for both browsing and booking. Bluetent's Peter Scott asks his clients, "Now that most of your visitors are on mobile, how often do you test the booking experience? And users can browse your site on mobile devices, but is your site ready for mobile bookings?"
Scott added, "Next step in 2019 is preparing for mobile transactions."
Cart Abandonment
"We see it often, guests browse websites for the perfect rental, get distracted, and leave the booking page or website altogether," ICND's Brandon Sauls said. "This provides a crucial marketing opportunity for vacation rental companies: cart abandonment. With a website footer bar or email campaign, guests can easily be reminded to complete their vacation booking. While cart abandonment marketing isn't new to the industry, these products remain a website must-have in 2019 because they generate revenue that would otherwise go untapped."
Calculated Pricing in Results
According to Bizcor's Josh Guerra, displaying total calculated pricing eliminates confusion and expedites the customer path through the booking process. "Instead of showing 'starting from' or 'average nightly rates,' show total out-the-door price if dates are entered," he said. "It will reduce the feeling of being deceived, if you have extra fees or if the original dates selected fall within two seasons."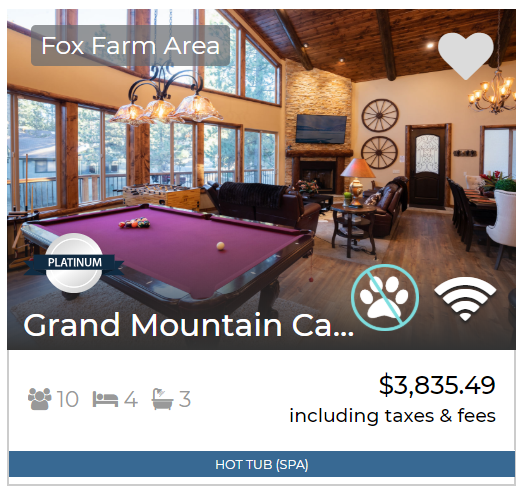 Remind Me to Book
Incorporating a "remind me to book" option allows guests to set their own reminder so that your company doesn't fall out of the decision funnel. "The majority of website traffic tends to come from mobile device users," Sauls said. "More traffic is great, but oftentimes mobile users can be distracted or not ready to complete a purchase. Our Remind Me to Book feature allows guests to schedule a reminder email, which will then prompt them to return and complete the booking. This feature provides a great opportunity to increase direct online bookings, lead captures, and overall brand awareness."
Upcoming SEO Changes in 2019
Q4 Launch's Matt Bare advises, "Be prepared for a lot of Google change."
"We're expecting some big changes in search engine optimization in 2019," he said. "Our customers see 50 percent of their direct bookings coming from Google organic search, so it's a huge thing to pay attention to. Continuing to evolve your website and improve your user experience will be key to succeeding in 2019. Additionally, we're making a big push for Google My Business reviews."
Website Content
Much of what makes a vacation rental management website a relevant, user-friendly conversion machine does not require any new technology at all. It is content.
2019's most successful vacation rental websites need professional content, and lots of it, including photos, descriptions, eye-catching property titles, searchable amenities, reviews and area information.
Revisit Your Brand Story and Website Content
To differentiate your company in today's ultra-competitive vacation rental world, consumers need to understand and connect with your brand," Bare said. "Yet most vacation rental managers we talk to are not telling their brand story with their website and have not updated their core website content in years! Our content team has driven considerable success increasing our customers e-commerce conversion rate by rewriting a lot of core content with a fresh perspective."
Photos and Reviews
"Reviews, reviews, reviews, and some fresh photos, "said Bluetent's Tom Kenyon, vice president of product. "It's ironic with so much talk around cutting-edge technology and features, that reviews and photos are still what matters most to your guests. 2019 is the year for guest-centric features, not bells and whistles."
Photos and reviews make more of an impact than any other feature on a website. Kenyon recommends that property managers ask themselves the following:
When was the last time you updated your photos?
How often are you checking reviews?
Do you engage with reviews? Are you responding to all quickly and thoughtfully?
What is your review generation strategy?
Amenities and Features
In each market, amenities and home features are key factors for travelers as they choose a vacation rental that meets their needs. Guerra shared that communicating property features and amenities using advanced filtering options is critical, and property managers can boost conversions using property tags and ribbons in on-site search results. "Using property tags and ribbons, you can quickly identify amenities that mean the most to prospective guests," he said.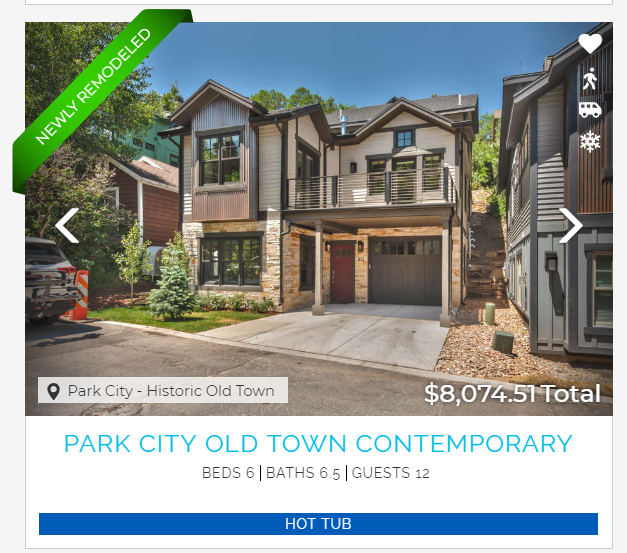 Marketing and Value Proposition
Our experts said a successful vacation rental web store should communicate what sets the company apart and why consumers should trust the company. Scott suggests asking the following questions:
Are you communicating why travelers should book with you?
Content strategy: Are you blogging valuable content that doesn't bounce people?
Are you truly creating content people want to consume and inspiring them to dive further into your website?
Are you considering your value proposition in all your marketing initiatives?
Are you letting people know how much they can save by booking direct?
Guests are Important, but Don't Forget Homeowners
Vacation rental management websites have two customers: guests and homeowners. While much attention is placed on the guest-facing elements of the website, these experts were unanimous in that websites must also sell a company's thought leadership and management services to homeowners.
"Gone are the days of boring informational pages," Sauls said. "If your property management page includes text and contact information only, it's time for an upgrade. Property owners need to know why they should work with your company and the unique experience you offer. Statistics, images, videos, and testimonials are all strong selling points to include on your property management page. Succinct messaging and an eye-catching design may just be the push you need for stronger homeowner acquisition."
Guerra agrees and believes it is important to use search marketing campaigns to reach homeowners. "If you plan to run on aggressive online marketing campaign in the vacation rental industry, then it's vital to develop a landing page dedicated to owner acquisition." He also recommended more value-added content to drive leads from owners and improve on-site inventory acquisition efforts (i.e., how to make more money on your vacation home, property care checklists and best practices, market statistics, and industry/company reporting).
Owner-targeted content designed to provide resources and education for homeowners helps companies build a position of thought leadership, demonstrates knowledge and transparency, aids in paid online marketing efforts, and has an added benefit of improving search engine visibility.
Security and Trust
Our experts also told us that online security and trust in vacation rental management websites are must-haves in 2019.
Bluetent asks property managers, "Are you building security and trust with your guests? Does your website meet accessibility standards and standards of the American Disabilities Act? Is your booking engine PCI compliant and are you accredited?"
"We've seen a strong influence in Google's E-A-T principle as it pertains to organic rankings," Sauls said. "E-A-T stands for Expertise-Authority-Trustworthiness. What changes can be made directly on your website to reflect this? A strong 'About Us' page. Your vacation rental company has a story. Use your website to convey your unique team and history to instill trust in your visitors."
Looking to the Future
According to our experts, building a website that is adaptable for the future is one of the main things a property manager can do to achieve long-term success.

"Think for the future," Bare said. "With the pace of change in technology right now, most websites are outdated the day they launch. We believe websites need to evolve and function more like software where they are consistently getting new features, updates, and fixes without the vacation rental manager having to think about it or ask for it. Driven by a strategic look into the future, your website continually gets better and is never out of date again."

<!-comments-button-->