By Michelle Marquis, NAVIS — Technology partnerships can be a love-hate relationship. When things are good, you think "WOW, how did I live my life without you?" But when things are bad, you think "Wow, why didn't I think about that BEFORE I got into this relationship?"
Technology in the Vacation Rental industry has come a LONG WAY in the last 25 years!  In just the last two years, so many new technology providers have entered our space that I can't count them on two hands and two feet.
With all of the changes in property management systems, distribution systems, cloud-based solutions, CRMs, lead management and pricing managers, there is much to be confused about. And much that unfortunately gets overlooked in the buying process.
Here are a few things to think about as you evaluate new technology partners that will certainly make your decision more sound. And steer you toward a new partner you can't live without.
1. How are they funded?
What is their long-term plan?  There are a lot of entrepreneurs jumping into our space and you don't want to end up with a partner who does not have the resources for continued investment and development.
2. Are they integrated with your other technology partners?
This is really important for any solution outside of your PMS. Having data in multiple silos creates tremendous operational process friction, and adding another layer of complexity only creates more inefficiency for your team.
3. Don't sign a long-term contract.
This is not in your best interest nor is it consistent with the concept of partnership. With things changing so fast, you don't want to find yourself in a situation where you cannot pivot in the best interest of your business.
4. Don't pay ANY annual SAS fees up front.
What happens if your new partner falls short of their promises? You're giving away your leverage and won't be able to hold them accountable. If your new partner runs out of money in the midst of your contract year, you don't want to be left holding the bag.
5. If a new technology's price sounds too good to be true – it probably is.
Be sure you know exactly what you're getting for your money. Ask about additional charges. And ask for references including those clients that have left. Be sure to get the full story before being "sold."
6. Will they support you when your business might require it?
The hospitality business is a 24/7 business – are your technology partners there to support you? If not and you have a problem serving guests, who will be there to help you?
7. If they are cloud-based or use several technologies to pull together a point solution, make sure they have redundant partners.
What happens if something goes down?  Will you still keep running?  This is most critical when the technology you're considering controls the cash register.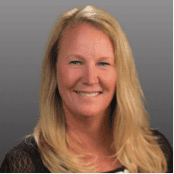 A little dating and due diligence can save you from years of heartache.

By Michelle Marquis, NAVIS VP Marketing and Strategic Initiatives

<!-comments-button-->