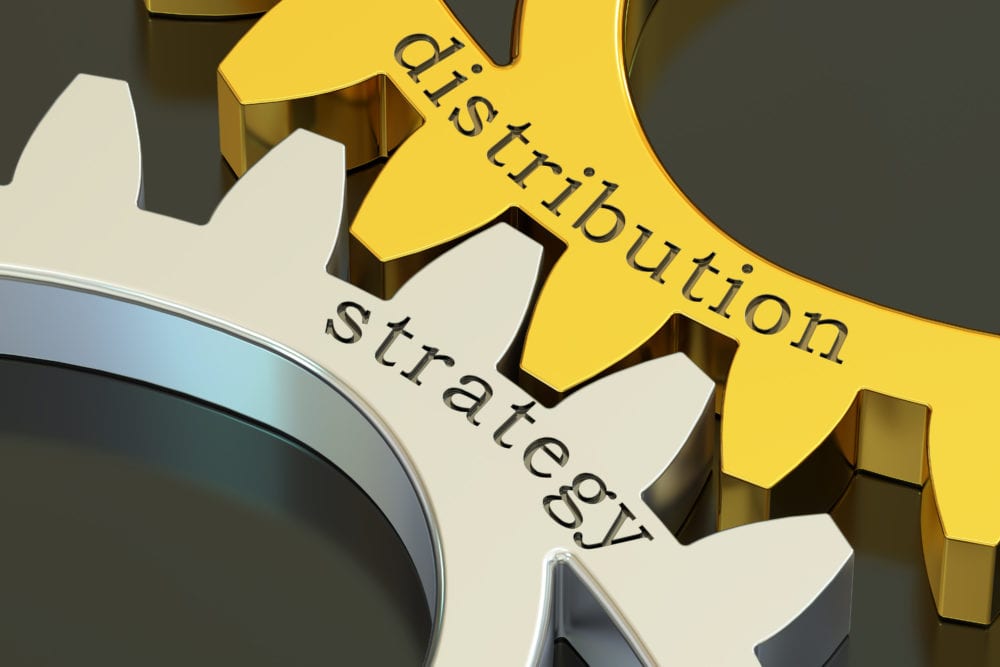 Strategic distribution has become one of the hottest topics in the vacation rental industry. As the speed of OTA technology and policy changes increases, property managers are reaching crossroads in their distribution strategies at an ever-faster pace. Property managers who have gone through those crossroads and consciously decided to remain or become OTA independent shared their perspectives ahead of #BookDirect Guest Education Day on February 6.
Ali Breaux, Sun Realty
Sun Realty is one of the largest property management companies on the Outer Banks of North Carolina with more than 1,000 homes. Ali Breaux, president, shared with VRM Intel why the company chose to remain OTA independent from the start.
"Sun Realty is fortunate to be in an area (the Outer Banks of NC) that is a widely recognized and established vacation destination with an established vacation rental home market. We have the benefit of vacationers' familiarity with renting a beach cottage or condo. We decided early on to remain focused on promoting the Sun Realty brand because turning our hard-earned inventory and, with it, owner and guest relationships over to a third party to generate reservations would eventually mean reliance and a lack of control. We were never comfortable with this model.
"We have retained OTA independence through a combination of strong brand recognition, an annual multi-channel marketing plan and investment to maintain awareness, a commitment to hospitality excellence to build loyalty and repeat guests—and, of course, a priority of owner support and service, as those relationships are key. There are no secrets. We just never gave in, and never surrendered our independence, even when it seemed like everyone else was benefiting from OTA bookings. I'm glad we made the decisions that we did. We have zero barriers in our booking process or our communication with guests. The benefit is a direct rapport that builds that lasting relationship we all want with our guests."
Michelle Hodges, Meyer Vacation Rentals
Michelle Hodges, president of SH Enterprises, the parent company over Meyer Vacation Rentals, spoke with Sarah Bradford and Tim Cafferty in the "No More HomeAway" episode of Sarah and T. In the interview, she shared how and why her Gulf Shores, Alabama property management company decided to remove its 1,150 homes from HomeAway and VRBO in May of last year. At the time, less than 10 percent of the company's reservations and revenue were coming from the OTAs.
"For us, it came down to the realization that we just didn't want to be a victim of short-term thinking. We really wanted to be intentional about where we're headed, and to be mindful of the decisions that we're making and how we're going to get there…
"You really have to think about what you value most. So, for us, this was beyond immediate revenue generation. It didn't have anything to do with ease of access, API connections or accessibility. For us, it all boiled down to, again, that long-term stability, long-term growth, where we were going. And as long as I can remember, longer than I've been here, our mission has been to build lifetime relationships with our customers and communities while balancing service, relationships, and profitability."
Regarding HomeAway's match back policy:
"So, I have 1,150 owners, my own specific example here. Not all of them want to be on HomeAway or VRBO, and not all of them allow promotions in their properties. So it was very difficult for me to say that I could agree to charge an owner who upfront told me they weren't interested in the platform and did not want promotions on their units to be responsible for a commission if a guest ultimately chose that property instead of the one they had initially inquired on."
"Every owner has their own rationale, but I will share with you probably in all of this, after I thought through the process, it was an easy decision for us to make. My struggle, my concern was around the expectation of my owner base and what their perception was of the value that the HomeAway network brought them, and a lot of the direct feedback I got after I communicated our decision with my owner base to pull off the network was overwhelmingly supportive."
Leslie Preston and Ian Bishop, Bachcare
The following is an excerpt from "Owning the End-to-End Guest Experience: How Leslie Preston Built Bachcare, New Zealand's Largest Property Management Company" in VRM Intel's Winter 2019 issue. Founded by Leslie Preston 15 years ago, Bachcare is New Zealand and Australasia's largest full-service property manager with 2,000 properties. Around 75 percent of the company's bookings are direct.
Owning the end-to-end guest experience plays a large role in the company's selective use of OTAs. Ian Bishop, Bachcare's head of marketing, said, "One of the key things with Bachcare is that building a strong brand and brand presence has been at the core of the company since way before my time (hats off to Leslie for driving the importance of that from day one.) The result means we have no dependence on the OTAs, which enables us to use them strategically as and when it seems to benefit and augment our already strong position, which year on year is around 75 percent direct bookings and shows no sign of any change."
With the strength of the brand, Bachcare can drive direct bookings. One way they do so is with smart calendar management. "Of our properties on OTAs, we'll often block important dates on those external sites because we know there is a very high chance the booking for key dates will come via our direct channel," Bishop said.
Christina Casas and Natalie Binder, Exceptional Stays
Exceptional Stays manages a collection of 127 luxury properties in its Telluride, Colorado headquarters as well as Mexico, Dominican Republic, Morocco, Switzerland, and Spain. About 85 percent of their reservations are booked directly. Founder and CEO Christina Casas and vice president Natalie Binder shared their take on strategic OTA use in "Exceptional Stays Drives Direct Bookings with the Human Touch."
"OTA independence is essential to our business strategy," said Christina Casas, founder and CEO of Exceptional Stays. "We decided long ago that we had a choice to make: use OTAs, or use the money OTAs cost to do our own marketing and customer outreach. We believed we have an edge because of our team who has strong backgrounds in digital marketing and sales, and the ROI of our marketing efforts outweighs the ROI of relying on third parties to do our bookings."
"I think a lot of people take comfort in knowing we have an amazing team and knowing that they're going to get the same kind of service and see some of the same team members year after year after year," [said Natalie Binder, vice president]. "We're really lucky to have a lot of loyalty where a high percentage of our clients aren't necessarily shopping around or looking around. They're coming directly to us and asking 'What do you have? We stayed here last year, but do you have something different or new?' It becomes really important to offer that consistent service each time so that people don't feel obligated to go through those OTAs. They know what to expect, they know what they're going to get, they're not afraid of missing out on something by not looking on those sites."
"Even though technology is an amazing thing and is doing amazing things for this industry that are moving very quickly, you still can't forget the basics, especially in luxury," Binder said. "I think that's about human touch and human connection, and a lot of that has to do with how quickly you can respond to emails and phone calls and your follow-up and your ability to execute. There's no amount of OTAs or distribution or marketing or anything that can replace those things."
Claire Reiswerg, Sand 'N Sea
Founded in 1974, Sand 'N Sea Properties in Galveston, Texas had decades of experience leading up to its OTA crossroads in 2007. Looking back 12 years later with 20/20 hindsight vision, owner and manager Claire Reiswerg saw clearly that it was the right decision for her company to make.

"I am surprised that a decision we made back in 2007–to decline posting our properties on listing or booking sites–turned out to be the right one.  

Over the years we sometimes agonized, and always analyzed, our decision, and we debated joining the many companies who were doing it.  Instead, we stuck with direct bookings.  

In the end, our business model has saved untold amounts of technological and policy headaches and of course, it has saved us lots of money.  It also made us better at our primary job: keeping guests happy and coming back to Sand 'N Sea." 

<!-comments-button-->