While no one wishes for a recession, it is hard to ignore multiple predictions that one is coming. As we look at travel sectors that flourish during a recession period, historically vacation rentals in domestic leisure markets have seen notable growth during down markets.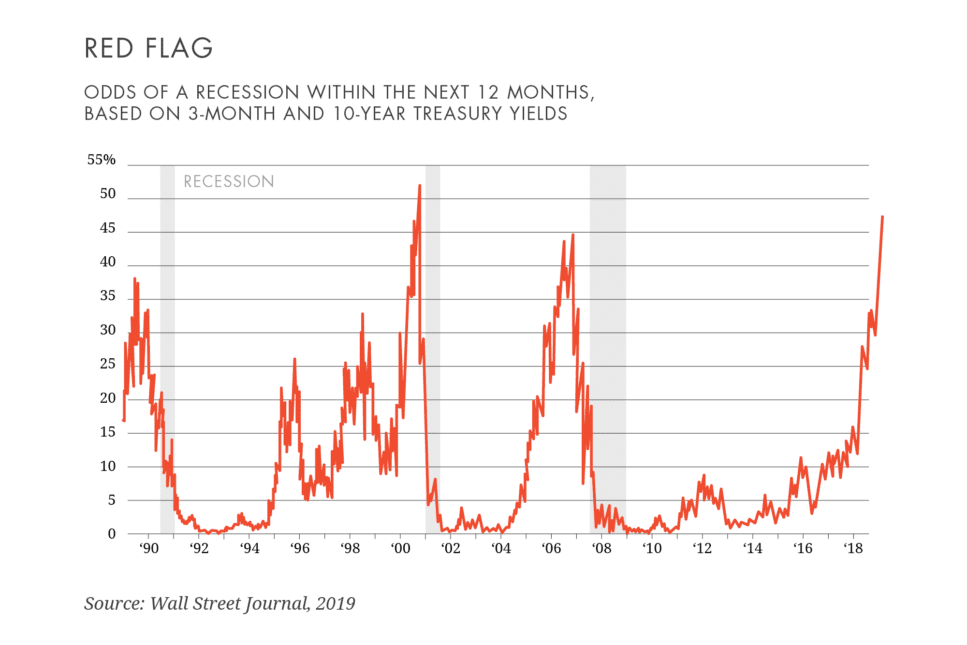 Reasons Vacation Rentals in US Leisure Destinations Perform Well During a Recession
1. Second home owners who don't normally rent their homes, put them in the rental pool
With a lack of home buyers in the marketplace and mortgages that need to be paid, owners of vacation properties have historically added their second homes to the rental market to supplement lost income from other investments. In the last recession, US leisure markets also saw an increase in the number of property management service providers and in the number of homeowners deciding to rent-by-owner instead of using a property manager.

2. Leisure markets in the U.S. are fed by repeat travelers and drive-to markets
When making vacation decisions during a recession, travelers sought out ease, comfort, and value. Leisure vacation rental markets checked these boxes. Destinations that are familiar, are easily accessible, provide relaxation and comfort, and offer a more affordable vacation option experienced increased popularity during past recession periods.
3. Domestic travel upstages international travel
Historically in recession periods, leisure travelers in the US have opted for domestic travel over international travel. As a lower cost alternative, domestic leisure vacations were preferred over overseas travel between 2008 and 2010.
4. In the last recession, travelers gravitated to family travel in vacation homes
While the industry hasn't performed adequate research on the subject, there appeared to be a psychological phenomenon during the last recession that drove vacationers to opt for family travel. One of the largest growth periods in the vacation rental industry occurred between 2006 and 2012 as second home owners entered the rental market, and many turned professional and built vacation rental management companies on their own. Besides the growth in local destinations, Airbnb was founded in 2008, and Vacasa was founded in 2009.
5. Vacation rental management companies have asset-light business models
As service businesses, vacation rental management companies in leisure markets do not operate with heavy assets. As a result, vacation rental management companies have the ability to pivot as consumer needs shift.
According to Deloitte, "The hotel companies that outperformed the rest of their industry in the last downturn didn't ramp up their capital investments in tangible property as the top-performing airlines did. Instead, they embraced an asset-light strategy that made them less dependent on discretionary consumer spending and made their fee revenue more stable and recurring. Other hotels that had a more asset-intensive strategy took the brunt of the financial cycle as asset prices fell, liquidity dried up, and risk aversion tightened."
Will Urban Short-term Rental Markets Thrive in a Recession as Leisure Markets Have?
Are urban short-term rental markets at risk during a recession?

In short, we do not know. It has been over a decade since the last recession, and a significant amount of venture capital has been invested in unproven urban short-term rental providers over the last five years.

For urban rental providers who rely on business travel, historically, business travel activity declines sharply during a recession period; and in 2020, businesses have an increased ability to meet remotely instead of spending on costly face-to-face meetings and conferences. And many of these urban providers are locked into guaranteed lease models which increase exposure in a down market.

In addition, with the rising popularity of city centers, it remains to be seen if leisure travelers will continue to gravitate to major cities for vacation activity during a recession period.

"Leaders whose companies went through the last downturn can take a specific, explicit look at what steps the companies took then and evaluate the results that ensued," according to Deloitte. "The principle that 'not every play from back then will work now' is a strong general case. But the specific case of your own company's experience can make it stronger."

<!-comments-button-->