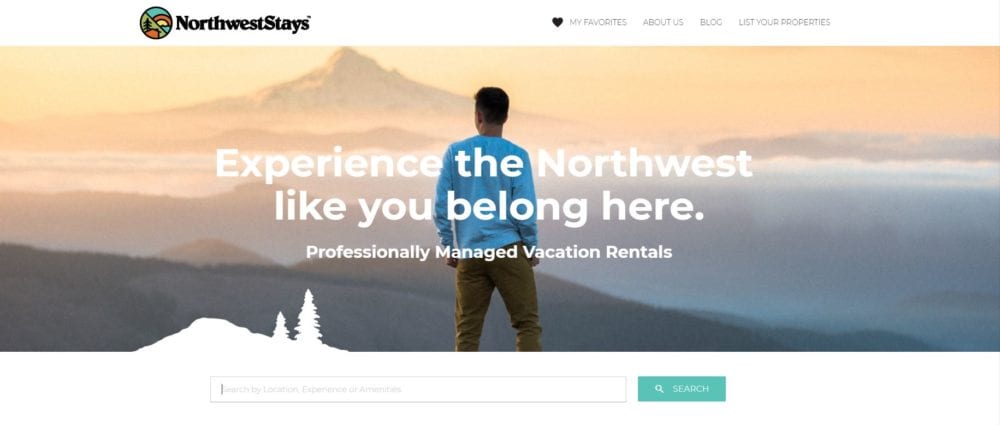 Northwest Vacation Rental Professionals (NWVRP) has partnered with Fetch My Guest to launch NorthwestStays.com, a vacation rental marketplace for NWVRP's 56 member companies to advertise their properties and generate direct bookings.
NWVRP created the marketplace to address challenges travelers face in the booking process, including communication issues, lack of guarantees about the condition of properties, and booking fees common among OTAs. "Travel and tourism are booming, and yet the market is more diverse and challenging than ever, particularly for individual property managers," said Daniel Eby, president of NWVRP. "It's our job as property managers to find new and innovative ways to showcase properties and support the industry as a whole."

Listing on the Northwest Stays marketplace costs $66 per property per year. The site currently lists around 900 properties across Washington, Oregon, Nevada, Idaho, Montana, Alaska, British Columbia, California, and Hawaii.
Vacation rental managers must be NWVRP members in order to list their properties on NorthwestStays.com to ensure that its listings are managed by companies that adhere to the NWVRP code of ethics, standard practices, and governing bylaws. Each member company is also evaluated on its guest service and commitment to high-quality homes that are clean, well maintained, and safe.
"In addition, being able to embrace our fellow members as key players in our individual success is essential to our viability, both as an organization and as a marketplace," said Eby.

Based in Capitola, California, Fetch My Guest, a marketing automation software provider, operates the back end of the marketplace. Property managers that list on Northwest Stays will also have access to Fetchmyvr, Fetch My Guest's distribution platform, as well as its marketing automation platform and other features.

"We view marketplaces such as NorthwestStays.com as building trusted brands around independent vacation rental operators that have been providing service excellence along with offering the best price to the traveler for years," said, Vince Perez, CEO of Fetch My Guest. "We firmly believe that the independent operator provides the best overall value when it comes to inventory, destination knowledge, and services that make for a successful vacation rental experience."

NWVRP is running a contest along with the launch in which entrants can win a three-night stay at The Residence at Rosario on Orcas Island in Washington's San Juan Islands. The stay is valued at $950. The contest ends October 25, and the prize is valid until April 1, 2019.

<!-comments-button-->