Recent National Association of Realtors® research shows noteworthy trends for the vacation rental industry.
Thirty percent of vacation property owners and 32 percent of investment property owners plan to rent their homes as short-term rentals in 2018, according to two of its recent infographics. These numbers are up from 25 percent and 24 percent in 2017, respectively. Furthermore, an additional 10 percent of vacation owners and 7 percent of investment owners will try renting their homes as short-term rentals this year.
Additional statistics include 45 percent of investment buyers and 6 percent of vacation buyers bought their properties to generate income through renting. More than 7 in 10 owners in both groups believe now is a good time to buy.
See the complete infographics below.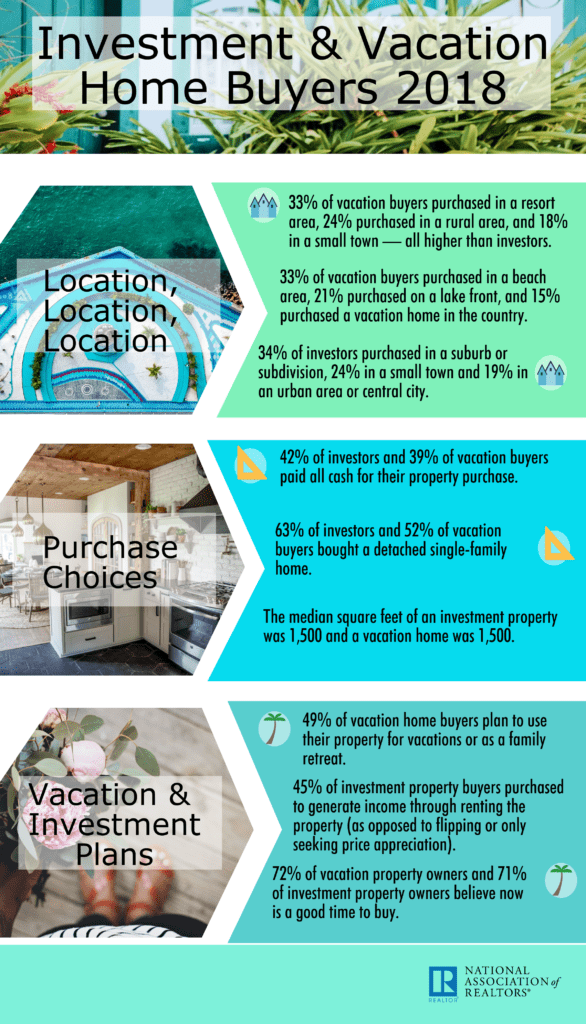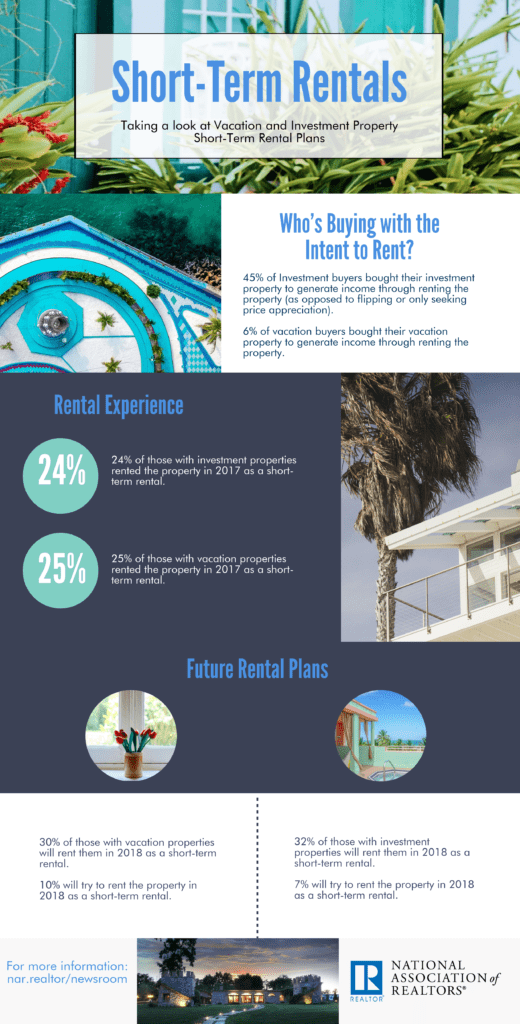 About this data from National Association of Realtors®: In March 2018, a sample of households that had purchased any type of residential real estate during 2017 was surveyed. The survey sample was drawn from an online panel of U.S. adults monitored and maintained by an established survey research firm. A representative sample of 2,080 qualified adults responded to the survey. The share of primary residence buyers was 78 percent, vacation buyers 7 percent, and investment buyers 15 percent.

<!-comments-button-->