In January, VRM Intel surveyed vacation rental mangers about their company's mobile app usage. 63% of the property managers surveyed had implemented a mobile app for their vacation rental business.
Related: Dwellable's Vacation Rental Survey: Does Mobile Matter?
The survey also asked vacation rental management companies about the benefits of using a mobile app. The most prevalent advantage for property managers is having a way to share area information (67%), followed by Customer Support and Confirmations (50%).
None (0%) of the respondents said they were using the app for upselling, adding additional room nights, rebooking guests for future stays, or selling ad space to destination partners.
Which begs the question, "Does an app make you money?" 43% still said yes.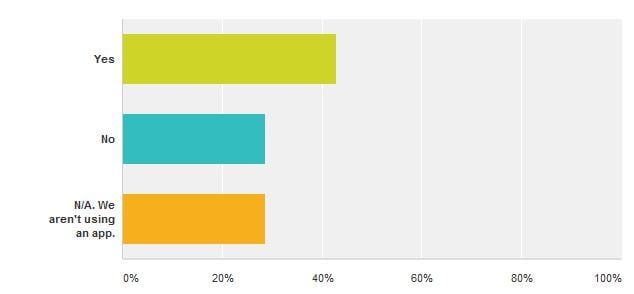 The survey results are based on 79 responses from vacation rental managers.

By Amy Hinote

<!-comments-button-->