How VRMs Can Embrace Change and Ride Both to Success
Millennials, people between the ages of 18 and 34, are currently America's largest generation, numbering 75.4 million and rising, passing baby boomers at 74.9 million and falling.
With such a large chunk of the population becoming bigger influencers, we are all curious about what makes millennials tick. The good news is that millennials love to rent! They have been key contributors to the rental market, with 36.6 percent of current US households headed by renters, the highest since 1965 when it was 37 percent. Plus, 74 percent of millennial travelers have used a vacation rental service such as Airbnb, compared to 38 percent of Gen-Y and 20 percent of baby boomers.
Technology is on a similar growth curve. There is more tech in our lives today than ever before, and it's increasing exponentially. From desktop to mobile to "things," technology is embedded in virtually everything we do. Consider this:
Of the entire world's population, 46 percent have access to the Internet–that's 3.4 billion people.
Over half of all web searches start directly on Amazon, which accounts for $4 out of every $10 spent online in the United States. Netflix, with 100 million subscribers, owns one-third of the home entertainment market in the United States.
Of all US households, 15 percent own at least one Internet of Things (IoT) device—a connected thermostat, a smart lock, or a light control. In millennial households, that number jumps to 24 percent.
Technology is growing at an increasing rate. It's been ten years since Apple revolutionized the phone industry with the iPhone—the first smartphone. Now, 81 percent of US households own a smartphone. Until recently, technologies that revolutionized how we live and work took decades, if not generations, to penetrate enough of the population to change behaviors.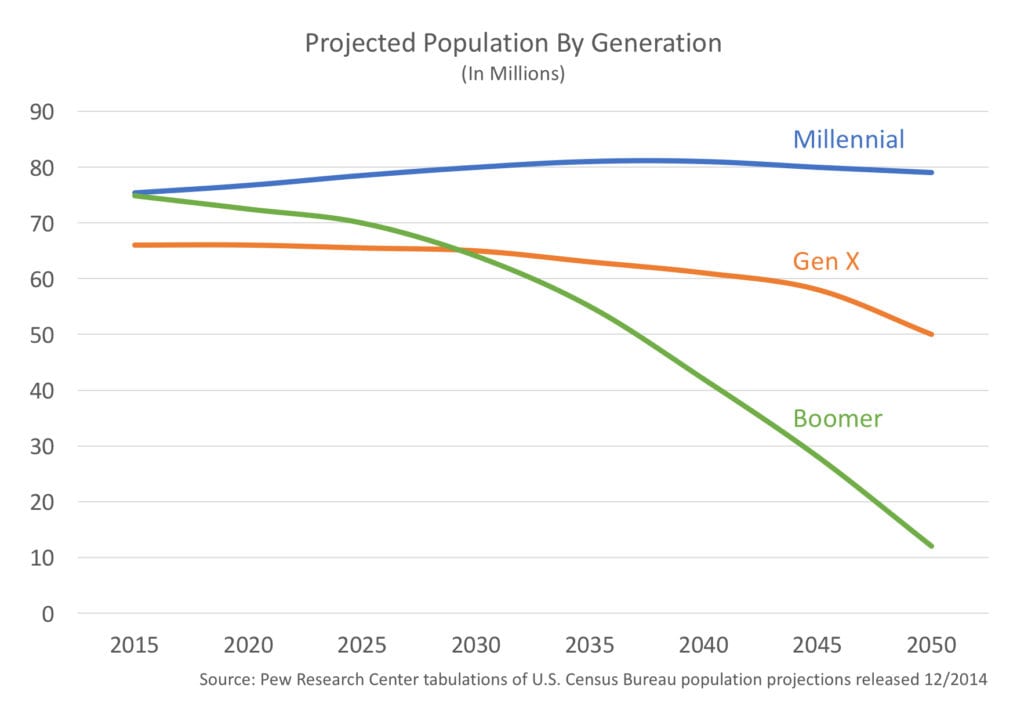 It took decades for the telephone to appear in more than 50 percent of households, while smartphones accomplished this in less than ten years. And with current IoT forecasts predicting 22.5 billion IoT by 2021, up from 6.6 billion in 2016, home automation is on a faster growth curve than the smartphone was.
Want proof? Voice assistants such as Amazon Echo and Google Home debuted in 2015, and 35.6 million Americans already use one at least once a month—that's 27.5 percent of smartphone users in less than three years. Why are they catching on so fast? Voice recognition accuracy is over 95 percent, which enables better and more convenient control of lighting, temperatures, and favorite music.
By now, your brain is about ready to explode. You probably knew these trends were occurring, but you probably didn't realize the enormity and acceleration behind the millennial and technology waves. The good news is that these changes are both disruptive and creative.
For vacation rental property managers, these changes present new questions and opportunities:
In the case of millennial renters, 86% are willing to pay more for a property outfitted with home automation technology. The same is true for 65 percent of baby boomers, not to mention the operational benefits of home automation technology for property managers. How are you embracing this demand to deliver a better guest experience (direct to house check-in, voice control of music, lighting, and temperature in unit, etc.) and better manage your properties (keyless work order control, HVAC savings in unoccupied properties, fraud prevention, etc.)?
How has the development of the mobile web and the importance of review sites changed your online strategy to attract guests?
Millennials and on-demand technology are driving new demand for short-term stays, but millennials aren't driving most of the household decisions today (28m millennial HoH vs 35m Gen Xers and 43m baby boomers), so this trend is incremental to traditional vacation rental business that is already there. Depending on your occupancy and average rate, are these new opportunities right for business?
How are you engaging millennial or multigenerational renters with experiences (print vs. digital guidebooks, selfie location recommendations, etc.)?
The good news is that these changes are not doing away with business as usual but are instead presenting possibilities to further differentiate yourself while opening new opportunities. The responsibilities for vacation rental managers are to look at your business, identify areas you would like to improve, and then find ways to leverage these technology and demographic changes to enhance your business. Either way, it's a win-win for the vacation rental manager.

<!-comments-button-->